The five most polarizing players in the 2016 NBA Draft
May 17, 2016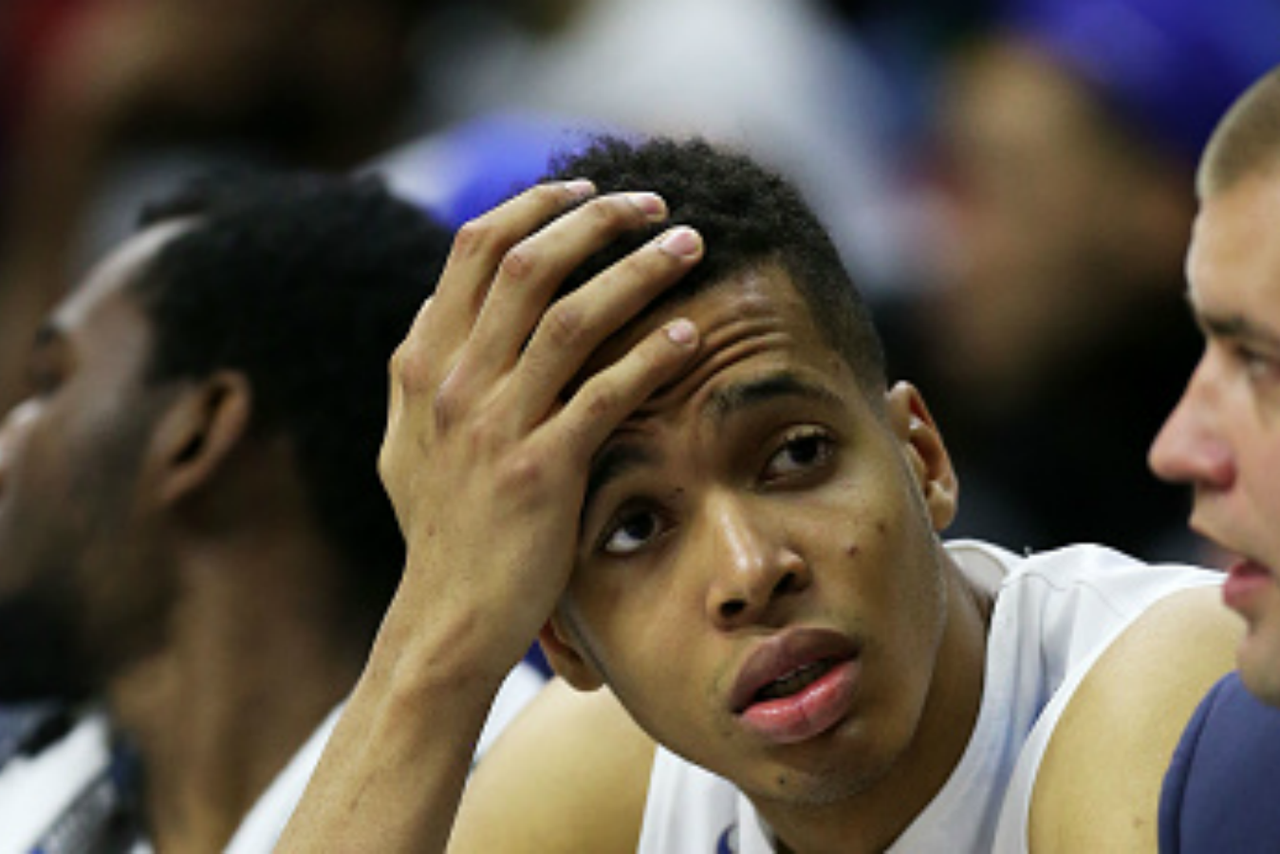 The NBA Draft lottery is Tuesday night, meaning not only will you know where your team is selecting by the end of the night, but the great debate on who they should select can begin.
But while some guys like Ben Simmons, Brandon Ingram and Buddy Hield are locks to go early in the draft and virtual no-brainers to have long and productive NBA careers, that's not the case with everyone. Plenty of guys are enigmas to NBA fans and the teams drafting them.
After ranking the top 14 players overall in the draft, here are the five most polarizing players in the draft.  
Labissiere entered the season as a consensus top-five pick and left the NBA Combine last weekend with some believing he'll still end up in the lottery (top 14 picks). The problem, of course, is what happened in games at Kentucky.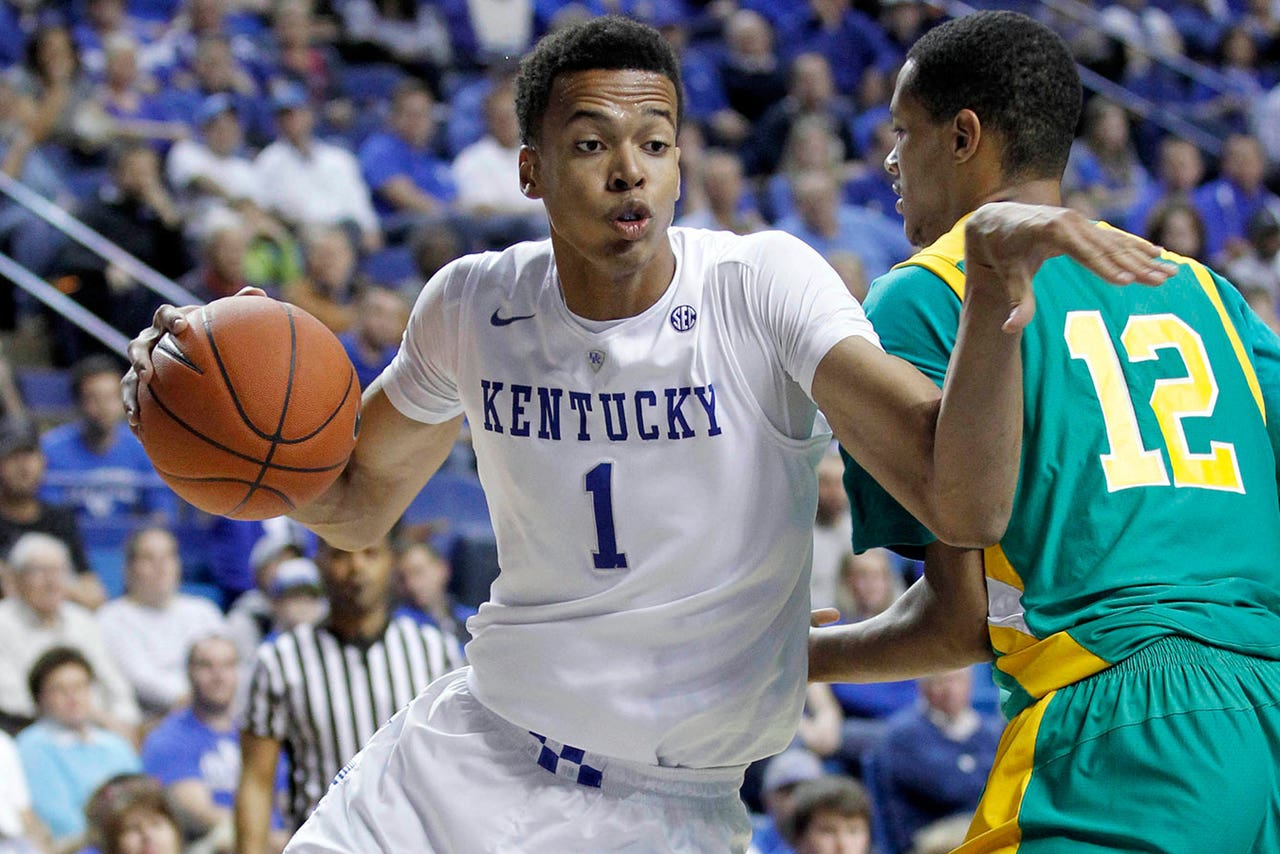 Labissiere never came close to matching the hype that preceded him and never evolved into the two-way low-post monster the Wildcats expected or neededwhen they signed him. Instead, Labissiere spent most of the season struggling with both the speed and physicality of the college game to the point that John Calipari had to remove him from the lineup and barely played him at all for big stretches of SEC play.
The good news is he came on late in the season and began to re-emerge as the athletic, shot-blocking, deep-shot making big man who had NBA scouts drooling last spring. He's also relatively raw from a basketball sense, as he didn't play organized basketball his senior year of high school.
Labissiere will likely start his career in the D-League. The question is whether he'll ever develop into the NBA player so many were expecting when he arrived at Kentucky?
Having Ulis next to his former Kentucky teammate on this list is ironic, if only because they're here for the exact opposite reasons. While Skal's concerns are mostly all above the shoulders, Ulis' limitations are completely out of his control.  
From a mental, basketball-comprehension standpoint, Ulis is off the charts. Not only does he know what he's doing every second of every game he plays, he knows what everyone else is supposed to be doing, too. He was a great leader throughout his time at Kentucky and a guy who was never afraid to get into a teammate's face if they did something wrong. There is a reason why Calipari said earlier this spring that Ulis "coached the team" as much as he did this year.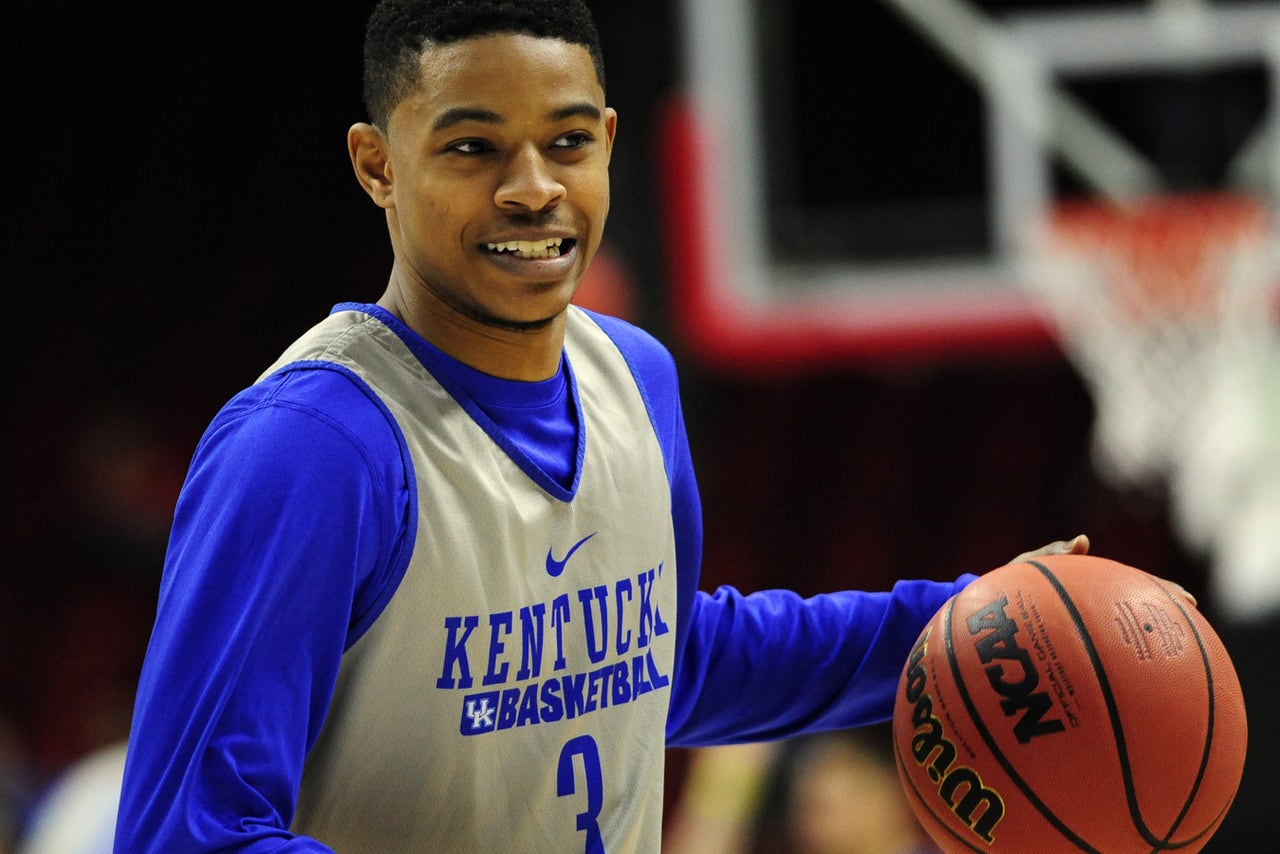 At the same time, Ulis' height -- listed at 5-foot-9 -- probably means that, at best, he will be a backup in the league. And for some teams, it means he's undraftable altogether.
Still, avoid Ulis at your own risk. He's one of the most competitive players in the draft, with a will to win that is absolutely off the charts, and Ulis took a shot at the doubters this weekend, saying that if he were just a few inches taller he'd go No. 1 or 2 overall in this draft.
I, for one, don't disagree.
The NBA Draft is funny. Ask 10 college basketball fans about Chriss and you'd get 10 responses that involved the word "huh?" before they frantically pulled out their phones and did a quick Google search. Ask 10 NBA scouts about him and they'll talk about the exact same guy as a potential lottery pick.
At Washington, Chriss was only the third-best scorer for a bad team (the Huskies finished 19-15 this year) but displayed all the traits that could one day turn him into a productive NBA forward. At 6-9, he's big enough to play the four in the ever-shrinking NBA and has the perfect combination of athleticism and shooting touch (he hit 21 3's last year) to help him fit seamlessly into the pro game.
At just 18 years old (he won't be 19 until shortly after the draft), Chriss is still growing into his game and his body. Like Labissiere, the question isn't who he is now, but who he could be down the road.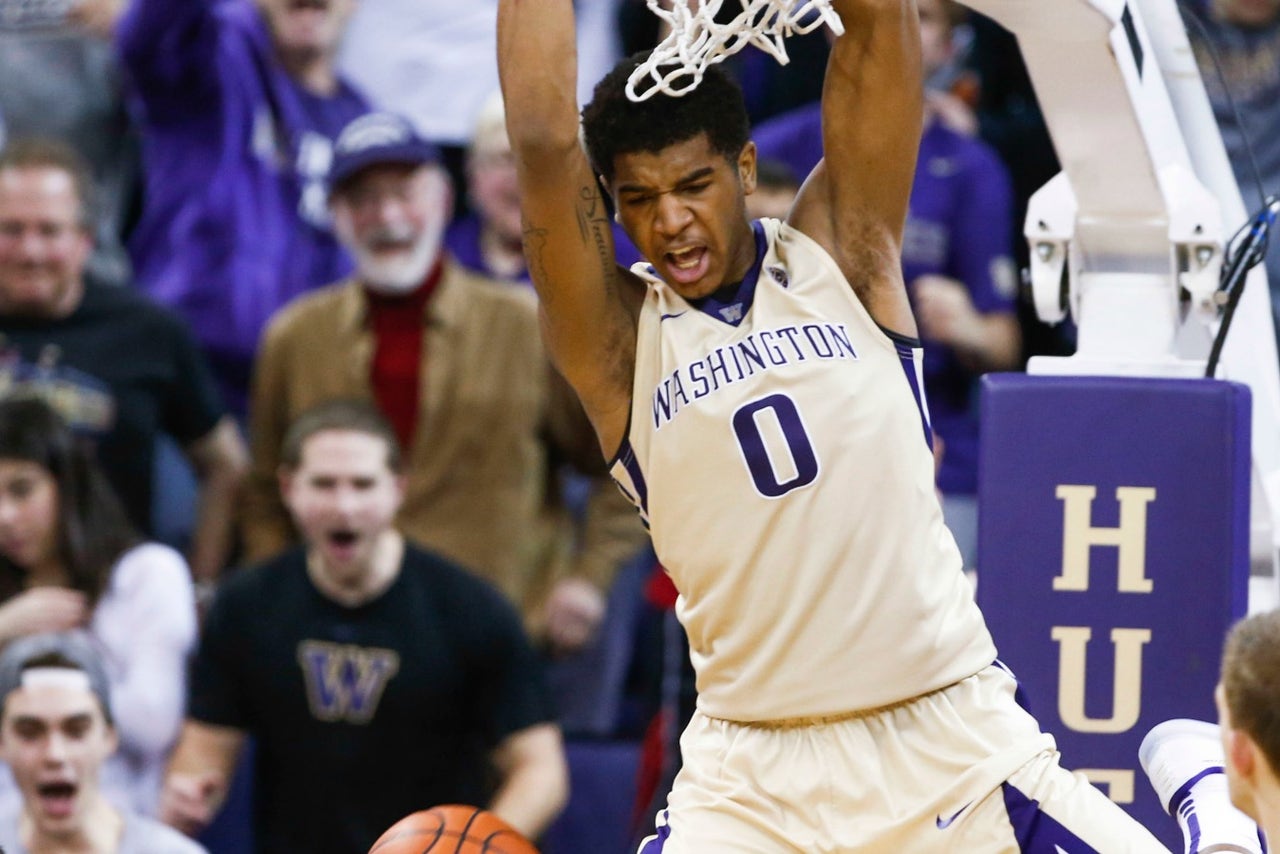 To be blunt, we're not sure if Trimble is actually a "polarizing" pick or just flat out "undraftable" altogether. It depends on how you view him.
To some, Trimble still has NBA upside, maybe not so much as a starting point guard, but at the very least as a productive backup. After all, he is the same guy who averaged 16 points, three assists and over a steal a game as a freshman two seasons ago.
Unfortunately many others see him as the guy we got last season: One whose numbers regressed, and whose team struggled as Trimble dealt with a season-long hamstring injury. The question on Trimble: Did he actually get worse, or was he just more injured last season than anyone realized?
Like Labissiere, Diallo was a highly touted prospect entering his only season at Kansas, and like Labissiere he never really developed while in college. The main difference is that, at least in Labissiere's case, Calipari gave him every chance to succeed. With Diallo, not so much.
Diallo instead missed time early due to NCAA issues and then never really developed from there, averaging just three points and 2.5 rebounds in under eight minutes of action a game. With a veteran frontcourt that included Perry Ellis, Landen Lucas and others, Diallo barely got on the court.
Thankfully Diallo was able to put aside his struggles at Kansas and use his time at the NBA Combine last week to show scouts why they liked him so much coming into the season. Many see him as a productive role player in the NBA, one who can rebound and defend, even if he won't ever be a big-time scorer.
Diallo officially ended all doubt about his draft status by hiring an agent on Monday. The question now: Will someone take a chance on him in the first round of the draft?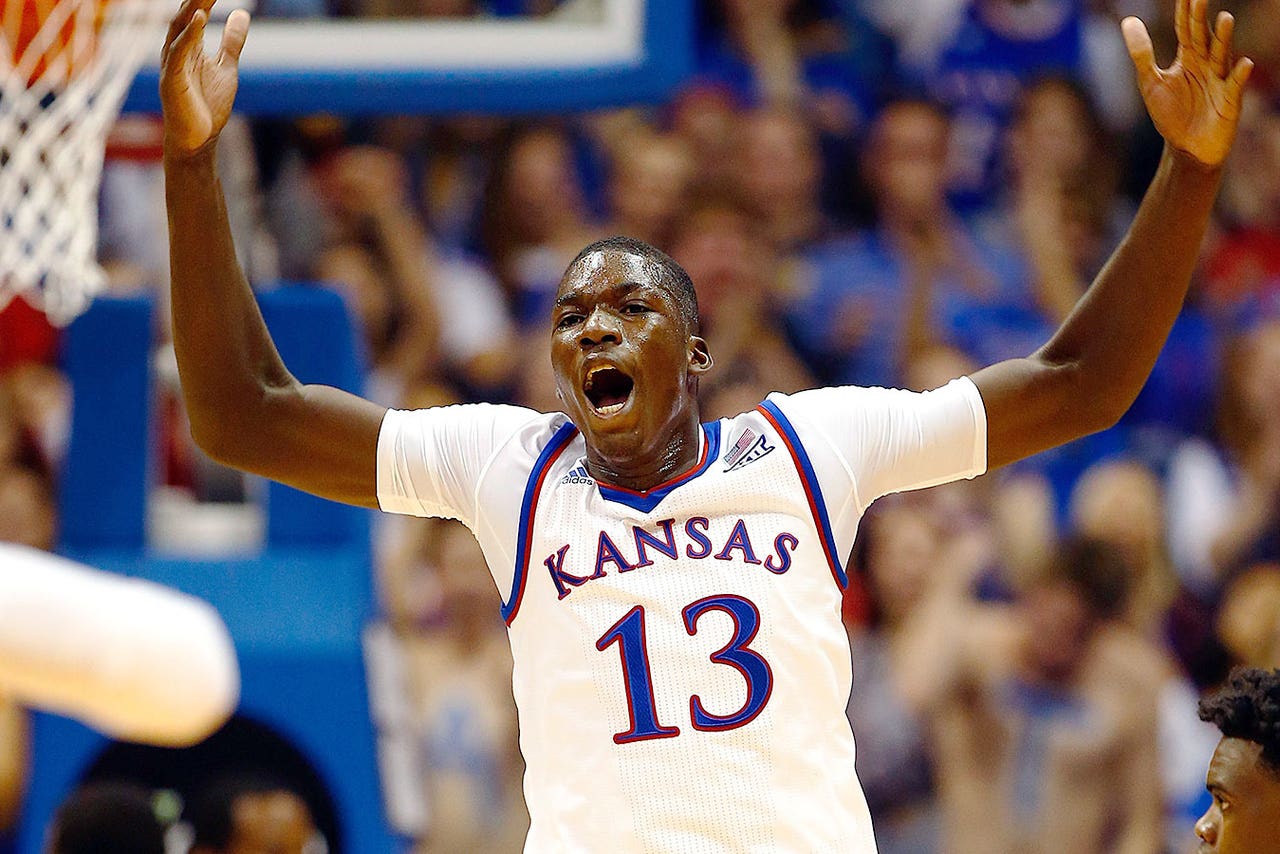 ---
---