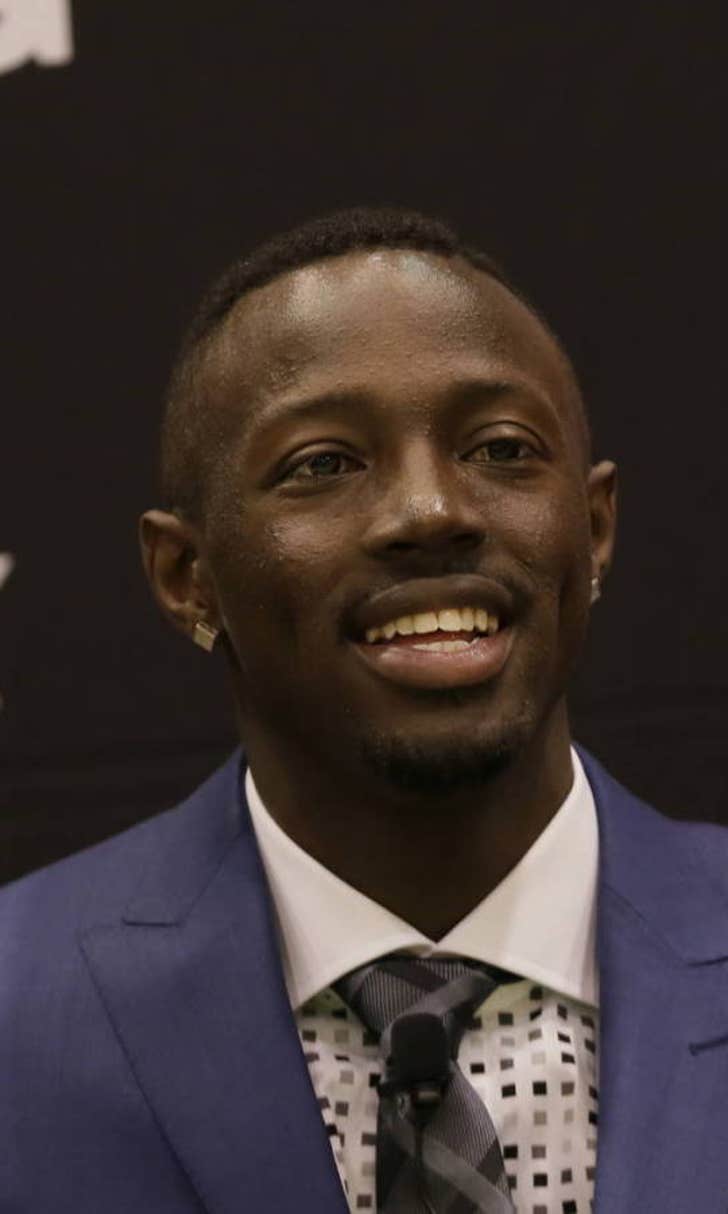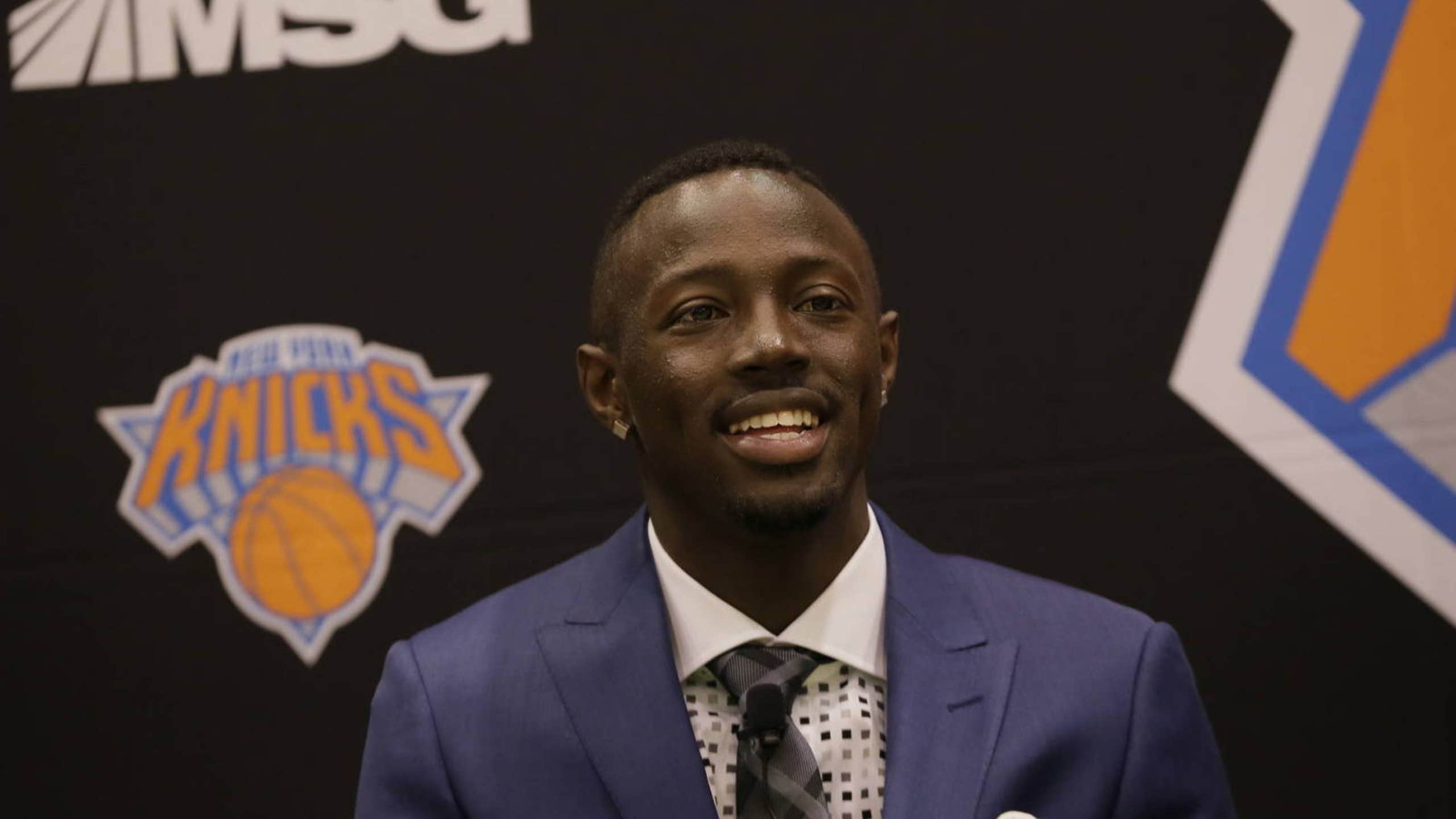 The best game of Jerian Grant's career shows he should stay on the bench
BY foxsports • January 13, 2016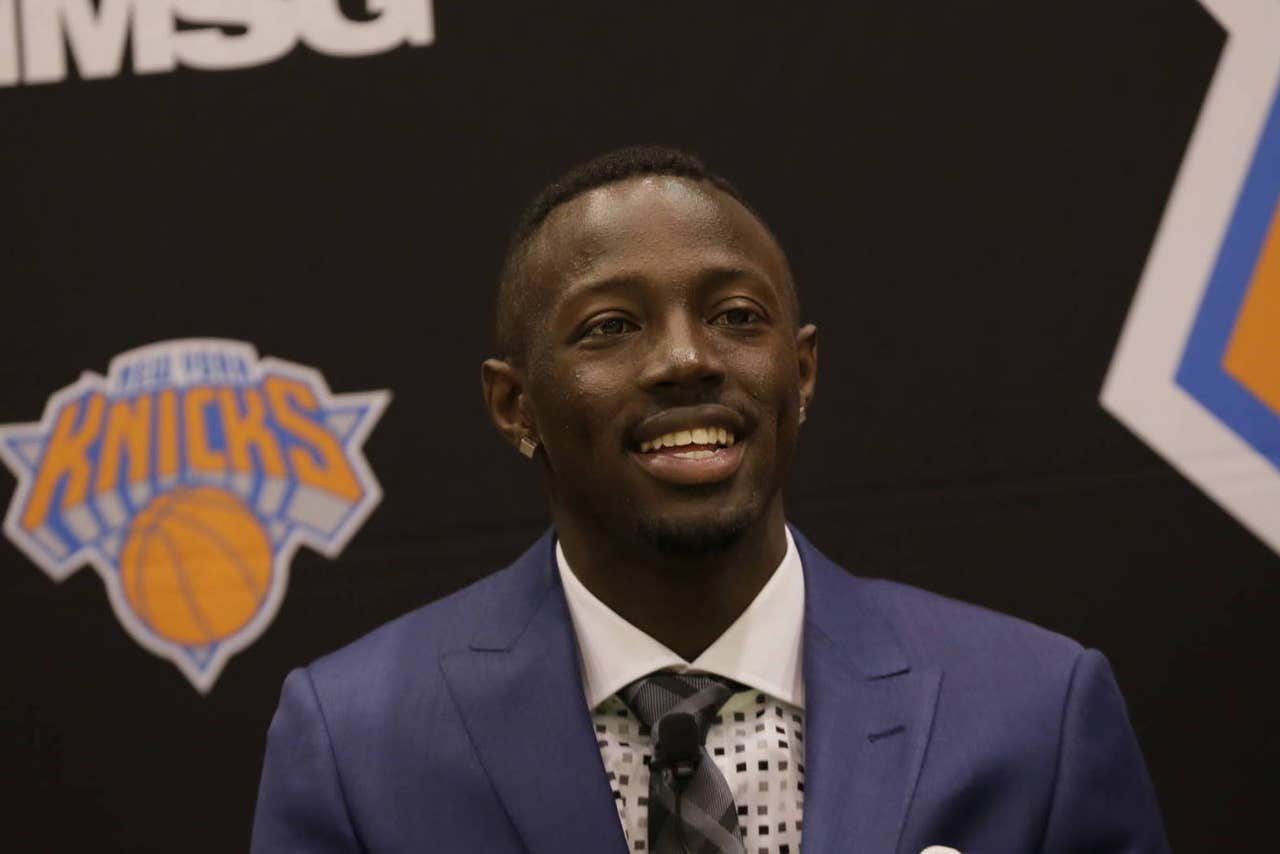 Jerian Grant has had quite the elevator season during his first year in the NBA, ups and downs all over the place. 
He started the year firmly in Derek Fisher's rotation. Then, fell out. Then, back in. Then, out. Then, in. Then, probably to the side. He's been everywhere. But during Tuesday night's 120-114 victory over the Celtics, he put together his best performance: 16 points and eight assists in 23 quality bench minutes.
It wasn't just about the stat line for Grant, either. With Carmelo Anthony hurt and with Kristaps Porzingis DQ'd with six fouls, Fisher had to dig into his bench to find some unusual crunch-time help. He picked out Derrick Williams, who finished with 15 points and 10 boards, and Grant. 
From ESPN's Ian Begley:
The biggest plus for the Knicks was the play of Grant, who didn't turn the ball over in 23 minutes. The former Notre Dame star also assisted on 47 percent of New York's field goals while he was on the floor.

"He stepped up big-time," Anthony said. "He controlled our team, controlled our offense, attacked their defense. He made big plays."
Now, the questions could turn to the starting status point guard Jose Calderon. Should he remain in the first unit if Grant continues to produce? The murmurs haven't developed into screeches yet, but they might, and Knicks fans become impatient when they see a veteran lacking production in the starting lineup while a rookie sits on the bench. That said, Calderon may actually be a better fit in the starting lineup, if only from a stylistic standpoint.
The Knicks want their first unit to set up around the obvious offensive contributors: Anthony and Porzingis. Fisher talks about it all the time. Inside the Knicks first-unit attack, a point guard probably isn't getting tons of touches. And no matter how well Grant played in the fourth quarter of Tuesday's game—nine points, five assists in the final period—he didn't boast off-ball traits when he was slashing to the rim, throwing up floaters or dishing to shooters. 
Grant still struggles with his shot. Calderon still hits open jumpers, and he's an improving cutter within the Knicks' schemes. Calderon is still giving back many of the points he gets on the other end, but Grant remains in the beginning stages of his defensive learning process. Fisher can increase the rookie's minutes if he continues to produce, but when a player is performing well, it doesn't necessarily mean you need to change his role. Sometimes, that production is happening because of his current one.
---
---