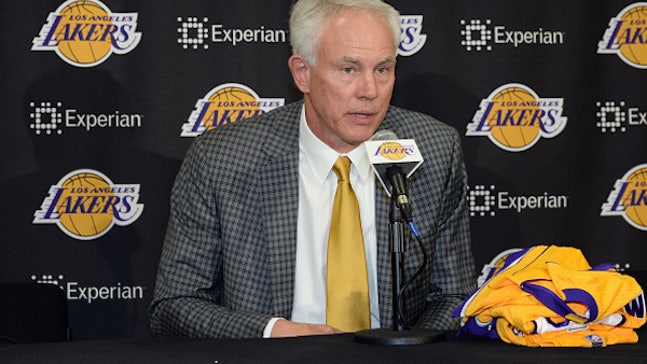 Taking a look at the Lakers' swing-and-miss free agency
Published
Jul. 10, 2015 8:54 a.m. ET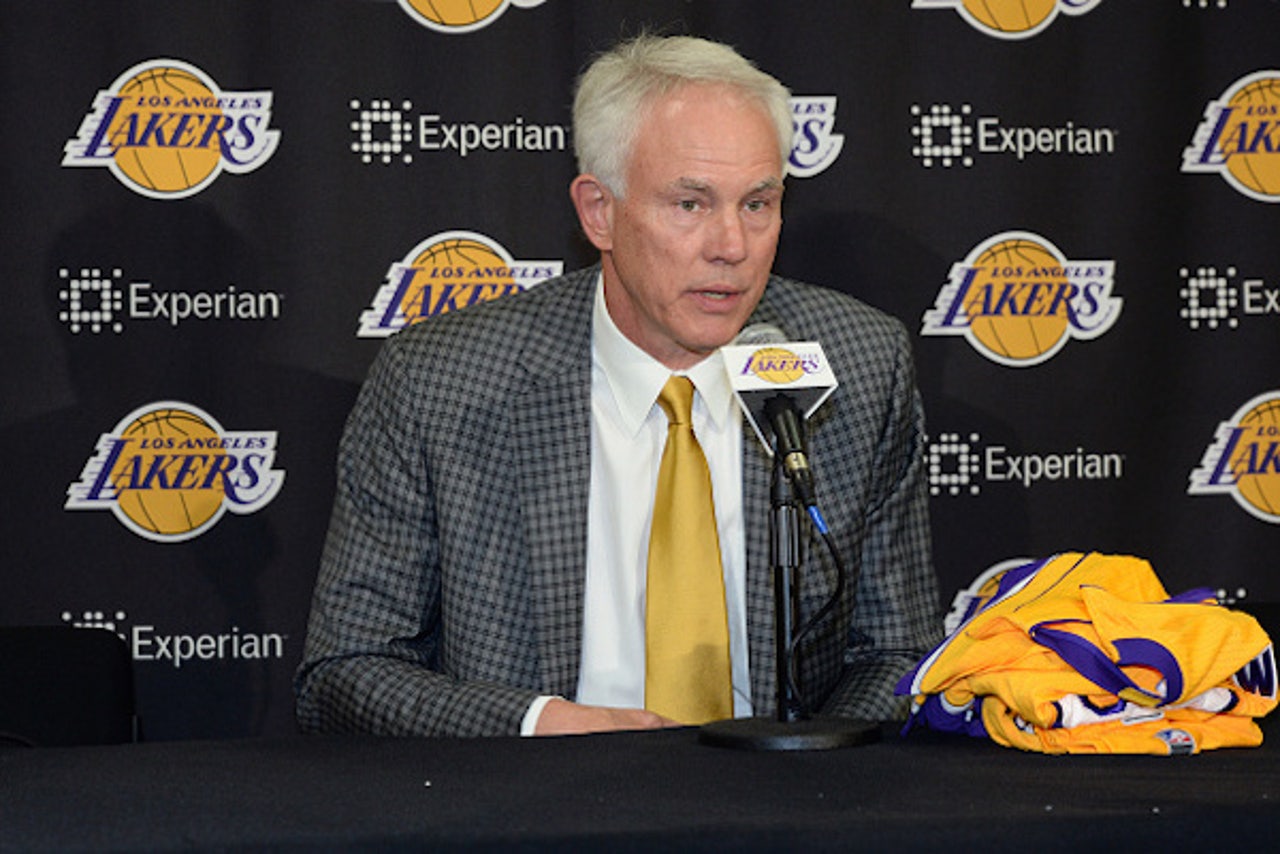 By Miles Wray
Even though it's been plenty of years since the Los Angeles Lakers have signed a marquee free agent, the team is always a lock to receive meetings with the game's biggest names during the Twitter-gossip bonanza that is the early July moratorium/negotiating period. Like most summers, recruiting free agents was a giant priority for the Lakers, but a priority for a different reason than it was five or so years ago, when the team would look to add the final piece to a championship roster.
Going into this summer, the Lakers only had 10 players under contract, including the team's two draft picks, D'Angelo Russell and Larry Nance, Jr. And those eight other players weren't about to storm into the playoffs in the perennially challenging Western Conference: out of the eight, two were undrafted rookies (Jabari Brown, Tarik Black), and three are second-rounders who have only played for the Lakers (Robert Sacre, Ryan Kelly, Jordan Clarkson). That leaves three veterans with first-round credentials: Julius Randle (who has appeared in one NBA game), Nick Young, and Kobe Bryant, who has appeared in 41 games over the previous two seasons combined. So, yes, the team needed to pursue some players in free agency.
While it's tempting to roast the Lakers for coming up empty after meetings with free agent A-listers like LaMarcus Aldridge, Greg Monroe, and DeAndre Jordan, the reality is that the team could still be building a successful offseason even while catching these bad breaks. The unlikely executive who's currently showing how to pull this off is former Lakers head coach Phil Jackson, now making personnel decisions for the New York Knicks.
The Knicks also came up empty with all of the A-list names — but then they moved promptly into pursuing the best B-listers they could find. One could even argue that this was a better-case scenario for the Knicks: instead of tying up $21 million annually in a "big name" like Jordan, they signed the very capable defensive-minded center Robin Lopez for $13.5 million a season over four years. This also left the Knicks space to pursue Arron Afflalo (two years, $16 million total), Kyle O'Quinn (four years, $16 million), and Derrick Williams (two years, $10 million).
No, these moves don't feel like inspirational strokes of zen, championship-winning artistry that some maybe expected from Jackson. But one can easily see how the Knicks, after an unexpectedly brutal 17-win season last year, will probably compete for a low playoff seed next year — which probably feels like a necessity in the unforgiving New York media market. Although Williams is something of a high-upside experiment, the other three free agents all have years of experience humbly but reliably assuming veteran roles — and they're all in their 20s. Even though the team's centerpiece, Carmelo Anthony, is hardly known as a teacher-type who will take young guns under his wing, these free agent signees will provide some much-needed sanity on a roster that's experienced a lot of turnover. This will be important, as three of the draft's top 35 picks — Guillermo Hernangomez, Jerian Grant, and of course Kristaps Porzingis — will be entering the league as Knicks in 2015–16.
The Knicks' moves look dramatically different from the Lakers' disjointed efforts. So far the Lakers have signed Brandon Bass and Lou Williams, plus reportedly have a deal in place with the Indiana Pacers that would bring Roy Hibbert to Los Angeles—although the details of that trade remain mysteriously unconfirmed days after the fact.
Of these three moves, I like the Bass signing the best. The 30-year-old has received lots of praise about his selfless work ethic since it was reported he would be leaving Boston, and I can't see a downside to having a player with Bass' skills and attitude on your team.
But the Lakers really needed to build an entire team this offseason, and the pursuit of Williams and Hibbert is, I feel, plenty of indication that they're not about to accomplish that goal. While both Williams and Hibbert are tremendous players in the right circumstance, this current Lakers roster is far from the right circumstance for either.
After picking up a player option, Hibbert has just one year left on his contract at $15.5 million and then he's a free agent in the summer of 2016. By investing such a large amount into their 2015–16 roster — plus giving up whatever they're supposedly sending Indiana's way in the trade— the Lakers are showing focus on supplementing their present-day roster, when a more realistic approach would probably be to focus on a future built around the big potentials of Russell and Randle.
Williams' skill set just doesn't improve the Lakers' current roster. In Toronto last season, Williams put up a 27 percent usage rate, 19th-highest in the league. Young (26 percent) and Bryant (34.9 percent) would both have finished in the top 30 if they played enough minutes last season to qualify. These three shot takers might rip the ball apart if they're ever all on the floor together.
What's more, Williams doesn't help the Lakers' dire need for three-point shooting — the team was 25th in attempts last season and below average in accuracy. And many of their best three-point shooters are now gone: Jeremy Lin (36.9 percent) is in Charlotte, Wesley Johnson (35.1 percent) went across the hall to the Clippers, and Wayne Ellington (37 percent) remains a free agent. Of their top four regular shooters, only Young (36.9 percent) remains, and Williams (34.1 percent career) is unlikely to boost the team's accuracy.
Will next year's Lakers improve on last year's 21-win total? They probably will — maybe even by double digits. But, looking up at the gauntlet of the Western Conference, it's clear that there aren't enough playoff spots for all of the should-be contenders. Expecting the Lakers to do any better than the young nuclei of the Utah Jazz or Phoenix Suns just isn't realistic. Expecting them to hang with the loaded rosters of the Golden State Warriors or San Antonio Spurs is another thing entirely. The Lakers could win more games next season — but their road back to playoff basketball is foggier than ever.
More from The Sports Post:
---
---