National Basketball Association
National Basketball Association
Suit filed over death at Staples Center
Published
May. 24, 2011 4:06 p.m. ET

A lawsuit was filed Tuesday on behalf of the family of a 2-year-old boy who plunged to his death from a skybox after a Los Angeles Lakers game in November, alleging there are unsafe conditions at Staples Center that must be fixed.
The suit filed in Superior Court claims Anschutz Entertainment Group and L.A. Arena Co., which operates the downtown facility, haven't warned fans about the ''dangerous'' design of the luxury boxes. The filing, which alleges wrongful death and negligence, seeks unspecified damages and an injunction that would require the defendants to install taller barriers in front of the boxes.
''Beyond providing some measure of compensation to the grieving family, the purpose of this lawsuit is to compel Staples Center to prevent similar accidents from happening again, even if installing basic safety features reduces the maximum price it can charge for tickets,'' plaintiffs' attorney Scott Wellman said.
Michael Roth, vice president of communications for AEG, declined to comment because he hadn't seen the lawsuit.
Lucas Tang suffered massive head injuries when he fell from a third-level luxury box and landed on a row of seats minutes after the Lakers beat the Golden State Warriors on Nov. 20. Wellman said Lucas had just posed for a picture and was about 2 1/2-feet away from his mother when he scampered onto a 10-inch-high ledge and dropped 30 to 50 feet.
The boy died at a hospital and an autopsy determined his death was an accident.
The suit contends ''in order to obtain the highest price possible for use of the luxury boxes, the Staples Center designed and maintains the luxury boxes in a dangerous condition.''
''They are trading dollars for safety,'' Wellman said of the defendants.
City officials have said the 19,000-seat arena is in compliance with their codes, which require guardrails to be at least 26 inches high in front of seats.
The safety barrier consists of 16-inch-high concrete topped by glass ranging in height from 10 inches in front of the seats to 26 inches near steps. That would put the total height of the barrier at 26 inches to 42 inches, depending on the location.
A week after the boy's death, a man was killed after he fell from a stadium concourse during halftime of a Chicago Bears game. An autopsy deemed his death an accident as well.
In 2009, a member of the San Diego Chargers' game-day staff died before a game against the Denver Broncos after he fell out of the press box. Wellman noted the barrier at Qualcomm Stadium was a half-foot higher than the plexiglass at Staples Center and state safety officials eventually required 42-inch guard rails there.
Staples Center is home to the NBA's Lakers and Clippers, the NHL's Los Angeles Kings and the WNBA's Los Angeles Sparks.
---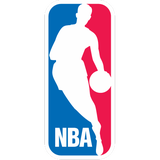 Get more from National Basketball Association
Follow your favorites to get information about games, news and more
---