National Basketball Association
National Basketball Association
Sixers end slump with rout of Warriors
Published
Dec. 15, 2009 4:10 a.m. ET

The Philadelphia 76ers played more like a playoff team than one mired in a miserable stretch of basketball.
Thaddeus Young had 26 points and 14 rebounds, Allen Iverson scored 20 points and the 76ers snapped a 12-game losing streak with a 117-101 victory over the Golden State Warriors on Monday night.
Iverson was a rookie the last time the Sixers lost 13 straight in the 1996-97 season. He played the best game of his four-game second stint in Philadelphia to help avoid another unlucky 13-game skid on his resume.
The Sixers had all five starters and two reserves score in double digits.
``We felt like once we did get a win, it was going to be extremely hard, one of the hardest games to win,'' Iverson said. ``It was totally opposite.''
Iverson hit the 20-point mark for the second straight game a day after his having his left knee drained of fluid. Young was sensational, using an 11-of-15 effort in the first half to give the Sixers a rare comfortable lead and easy win.
``It's been working for us, but we just couldn't get the win,'' Young said. ``It really worked tonight.''
Looking for a spark, 76ers coach Eddie Jordan benched power forward Elton Brand and paired rookie Jrue Holiday in the backcourt with Iverson. Jordan's move worked: Holiday had 15 points, seven rebounds and six assists.
``He just put us in a good rhythm tonight and had us flowing,'' Iverson said.
Brand, who was previously benched in some fourth quarters, said it was hard to complain about his role after a victory. He just can't believe he's considered a bench player early in the second year of an $80 million, five-year deal.
``When you look around at other teams, yeah,'' Brand said. ``It's like, no disrespect, but (Golden State's) Mikki Moore gets the start and I don't. Not that he's not a good player, but, definitely.''
Andre Iguodala left briefly with bruised ribs and scored 14 points on brutal 4-of-20 shooting. He's day-to-day and was not expected to practice Tuesday.
Corey Maggette led the Warriors with 24 points and Anthony Randolph had 15. Golden State lost its third straight in the finale of a five-game trip that started Dec. 7.
``You can't make excuses about a long trip,'' Maggette said.
Iverson's return generated a short burst of excitement, but not wins. His box office appeal is already lukewarm with only 12,795 fans listed to watch a slumping Sixers team.
Iverson joked at shootaround that after his ill-fated stint with Memphis, he sat home ``trying to get fat.'' He wasn't in game shape and the Sixers came in with a bloated 18 losses.
He teamed with Young to make eight of 11 shots in the first quarter to help build a 12-point lead. Young really got rolling in the second quarter. He kept close to the basket and used a flurry of layups to score 14 points. He did hit a nice turnaround jumper that stretched the lead to 15.
Iverson capped the half by drawing a midair foul with 1 second left, hitting two free throws to make it 71-57.
Philadelphia won for only the third time in 19 games and its 12-game losing streak was the longest since 2006. Iverson was around for the start of that one three years ago before he was traded and the end of this one after his return.
Iverson acknowledges the years of banging down the lane and crashing the court have taken a severe toll on his 34-year-old frame. He's limited at shootarounds and practices - by coaches decision, not complaint - and no longer has the quickest first step in the league.
``I've been dealing with that the last 5, 6 years I've been playing,'' Iverson said. ``I understand that when I fall or hit something that it flares up or gets irritated a lot faster than it used to. That comes from getting older.''
By the time the fourth quarter rolled around, Iverson could rest. Willie Green's 3-pointer with 9:10 left in the fourth gave the Sixers 102 points, meaning free food at a fast-food restaurant for the few fans who bought tickets.
The weary Warriors had three field goals and scored 11 points in the third quarter.
``I think we'll all be glad to get home, but you still want to play as well as you can on the road,'' interim Warriors coach Keith Smart said. ``Unfortunately, we didn't manage to do that on this trip.''
NOTES: The Sixers lost eight times by six or fewer points during the streak. ... Golden State's Stephen Curry had 14 points and was the only starter in double figures.
---
---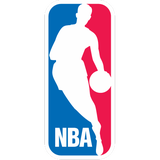 Get more from National Basketball Association
Follow your favorites to get information about games, news and more
---