National Basketball Association
National Basketball Association
Russell Westbrook says he did not yell, 'Thank you, Kyrie' after the Cavs' win
Published
Dec. 25, 2016 7:25 p.m. ET

This is a case of incredibly amazing timing.

Shortly after Kyrie Irving and the Cleveland Cavaliers knocked off Kevin Durant and the Golden State Warriors on Christmas Day, the Oklahoma City Thunder shared the following video on their various social media accounts:

https://twitter.com/okcthunder/status/813158644506312704

At first glance, it's nothing out of the ordinary: just a team promoting one of its players as an All-Star candidate and sharing a little pregame warm-up video. But if you turn your speakers on and crank the volume while watching that video, you'll probably notice Westbrook yelling something at the very end — something that sounds an awful lot like, "Thank you, Kyrie!"

We can't confirm that Westbrook watched the end of Warriors-Cavaliers, and we can't confirm that he's in fact reacting to the defeat of one of his former teammates. Heck, with Westbrook, he might be meta-trolling, knowing that we'd all lose our minds at this video.

UPDATE (7:00 PM ET): After the video was released to the public, several Thunder reporters asked Westbrook about the clip. The Oklahoma City point guard was none too pleased, saying that he was shouting, "Thank you, Jayme," the name of one of the trainer's daughters:

https://twitter.com/FredKatz/status/813172428369199104

https://twitter.com/ErikHorneOK/status/813172270227193856

https://twitter.com/FredKatz/status/813174170259521536

So chalk this up as the universe trolling everyone with an incredible coincidence. Probably.


---
---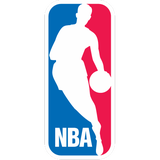 Get more from National Basketball Association
Follow your favorites to get information about games, news and more
---