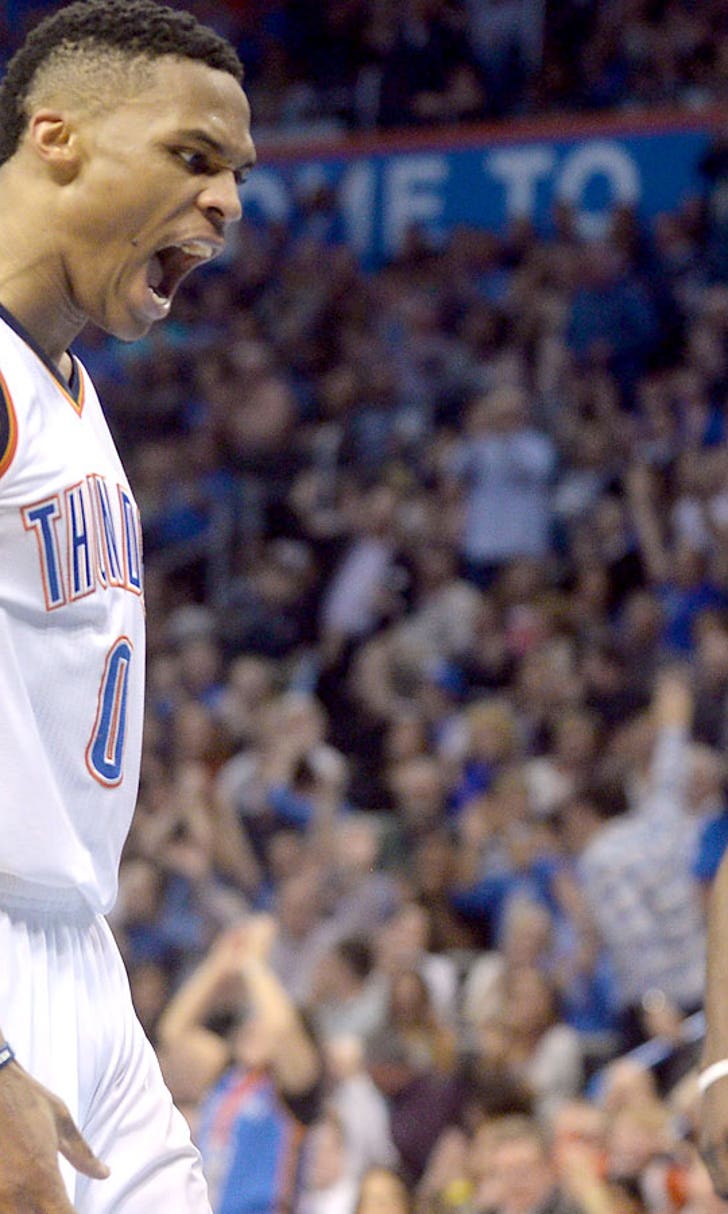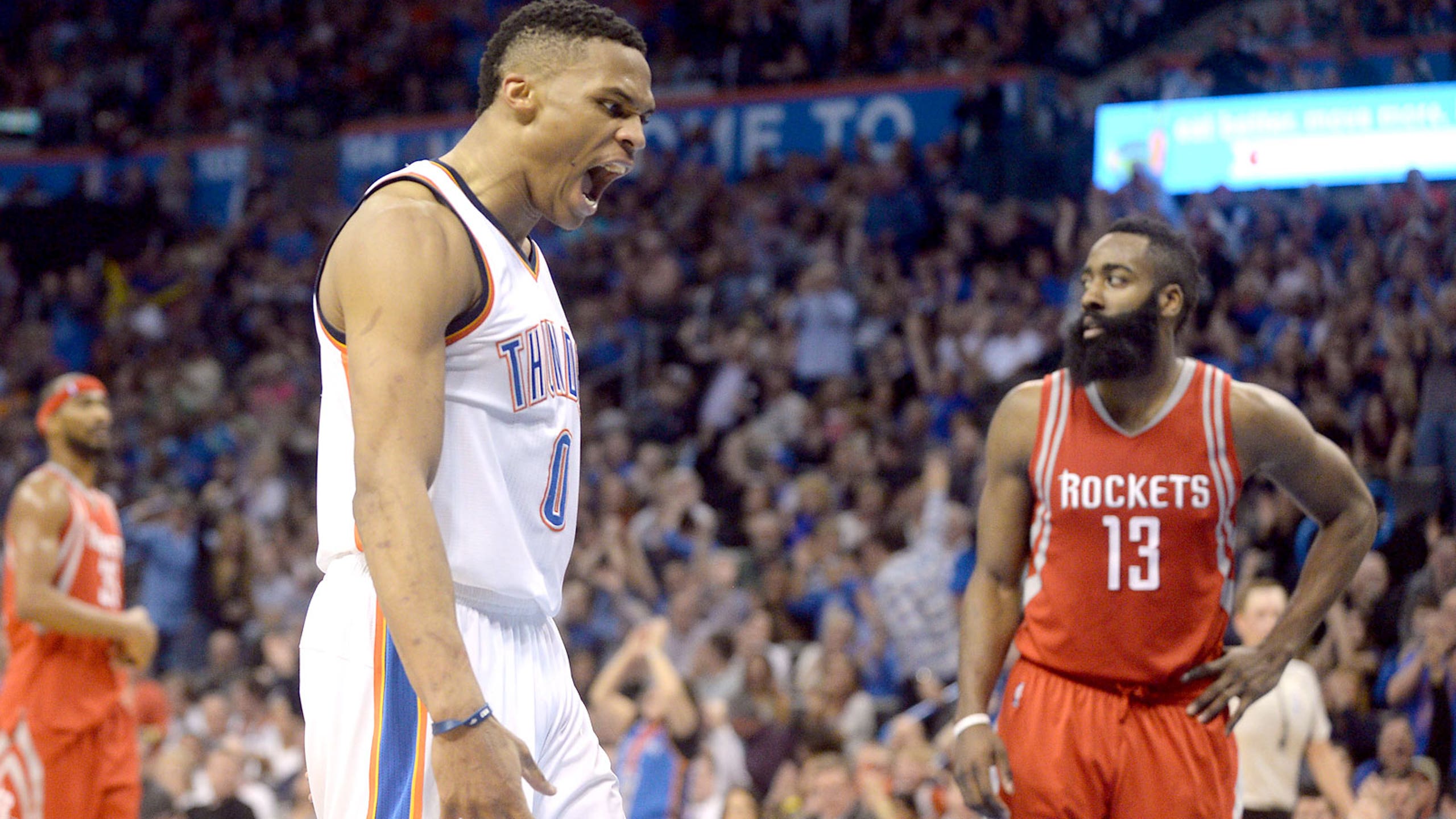 Russell Westbrook did something no one since Larry Bird has managed
BY Jeff Caplan • February 4, 2016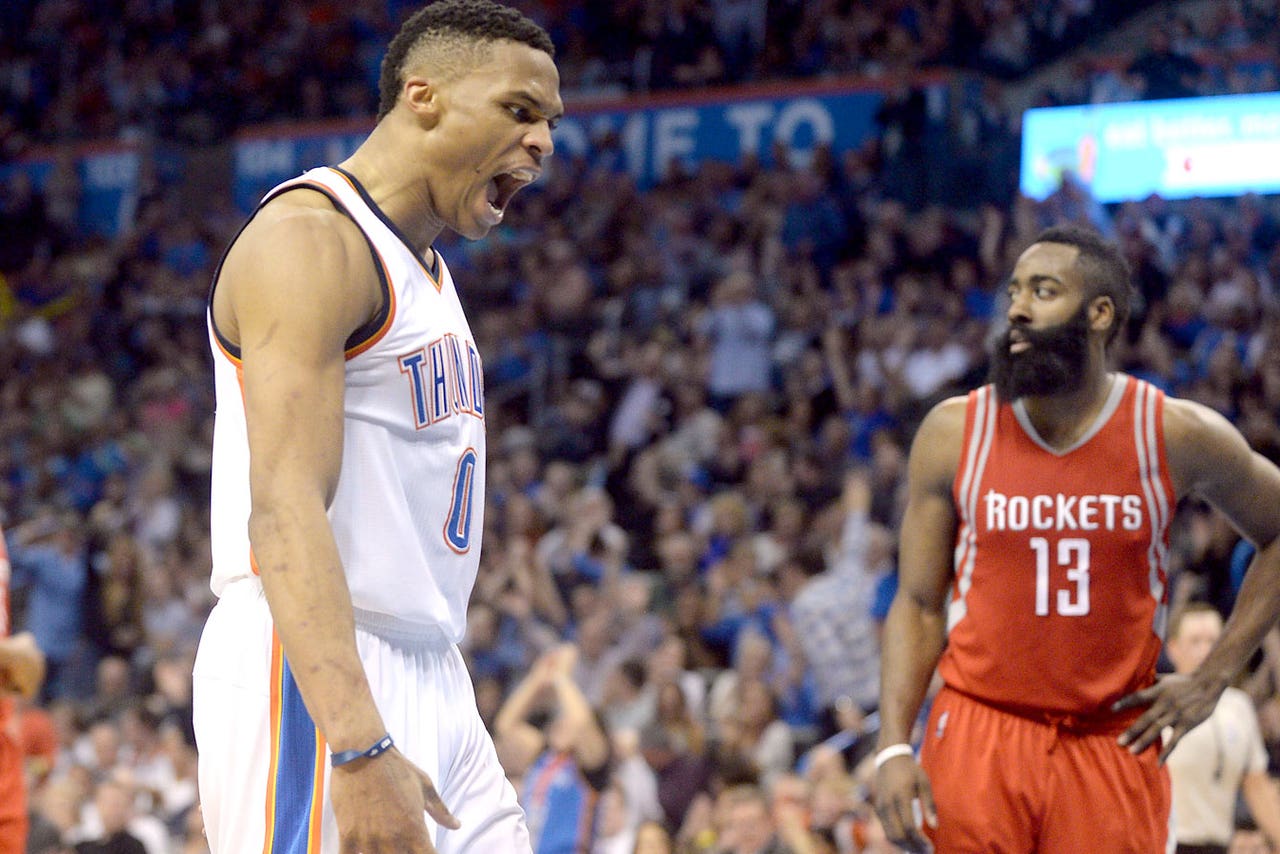 Oklahoma City Thunder All-Star point guard Russell Westbrook is putting up some astonishing stat lines. His 24 points, 19 rebounds and 14 assists in a third consecutive triple-double Wednesday against Orlando might have been his best of his recent run.
According to the NBA communications department, we do now this: No one has reached those single-game totals in 30-plus years, not since a fellow named Larry Bird did it way back in 1982.
While teammate Kevin Durant continues to sweep up Player of the Week and Player of the Month awards, Westbrook just continues to throw down amazing triple-doubles. He notched his third in a row Wednesday against Orlando. It was his eighth triple-double of the season and fifth in his last 11 games.
Over his last 15 games, Westbrook is practically averaging a triple-double: 21.0 points (on 46.1 percent shooting), 11.4 assists and 9.7 rebounds.
---
---