National Basketball Association
National Basketball Association
Rivers' challenge is to shape talented roster
Published
Oct. 22, 2013 5:29 p.m. ET

Doc Rivers has got a deep, talented roster to work with on the Los Angeles Clippers.
Now it's up to him to shape the group into a championship threat, something that has eluded the franchise during its entire existence.
The Clippers shed their spendthrift reputation to lure Rivers from Boston to coach Chris Paul, Blake Griffin and the rest of a team that won 56 games last season. They ponied up to re-sign Paul to a $107 million deal as soon as free agency opened.
It's all part of a plan to parlay the team's minor playoff success the last two years into a sustained run toward the Clippers' first NBA title.
''We have a legitimate chance to win a championship, and that's on everyone's mind,'' veteran forward Matt Barnes said.
The Clippers advanced to the second round of the playoffs in 2012. Griffin sustained a high ankle sprain last spring and the team lost in the first round.
''We have higher expectations for ourselves than anybody else,'' Griffin said. ''We don't feel we've arrived until we win a championship.''
The Clippers open the season Oct. 29 in a designated road game against the Lakers at Staples Center. Nine of their first 17 games are at home. They play defending NBA champion Miami on the road Nov. 7, and host Oklahoma City on Nov. 13, which should offer an early gauge of where the Clippers stand.
Here are five things to watch for with the Clippers this season:
COACHING: The Clippers made consecutive playoff appearances under Vinny Del Negro before the front office upgraded by getting Rivers. He guided Boston to two appearances in the NBA finals, and a title in 2008, giving him instant credibility among the players. Rivers is relatable as a former player, and he inspires confidence in his players. ''You always want someone to push you and motivate you,'' Paul said. ''In our first meeting, he told me I hadn't really done anything in this league, and he's right.''
BENCH: The Clippers improved their bench significantly, adding some quality veterans. Darren Collison, who is good enough to start elsewhere, will back up Paul. Jared Dudley, J.J. Redick and Byron Mullens will provide solid outside shooting. Barnes was a crucial reserve last season, providing offense and defense. Ryan Hollins gives the team another 7-footer, like Mullens. ''This is absolutely the most excited I've been to start the season,'' Barnes said.
INSIDE GAME: The Clippers will be looking for more than just Griffin to score in the post, where he has been an improving presence. Then again, their points could come from outside. Jamal Crawford is a streaky shooter who can take over games. The team traded for Redick, who has a career average of 39 percent from 3-point range, and could start at shooting guard. The Clippers also acquired Dudley, who has averaged 40 percent from long-range. He'll replace Caron Butler at small forward.
DeANDRE JORDAN: Rivers has singled out Jordan's development as key to the team's success, saying he wants the big man to be the team's ''captain of defense.'' The 6-foot-11 center averaged 24.5 minutes last season, when he had averages of 8.8 points and 7.2 rebounds. Rivers is talking Jordan up as a candidate for defensive player of the year. But he will have to do more than he ever has to earn that. ''It starts with me,'' Jordan said. ''I have to set an example. Defense is my main priority.''
FREE THROW SHOOTING: Griffin needs to keep making foul shots and Jordan needs to start. Griffin improved to 66 percent at the line last season, while Jordan was an abysmal 39 percent - easily the worst among the regulars. The sixth-year player has shot worse two other seasons; his career best was 52 percent in 2011-12. Rivers wants to keep his big men on the floor in the fourth quarter, but it won't happen if teams foul Jordan repeatedly and he can't make free throws.
---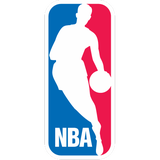 Get more from National Basketball Association
Follow your favorites to get information about games, news and more
---