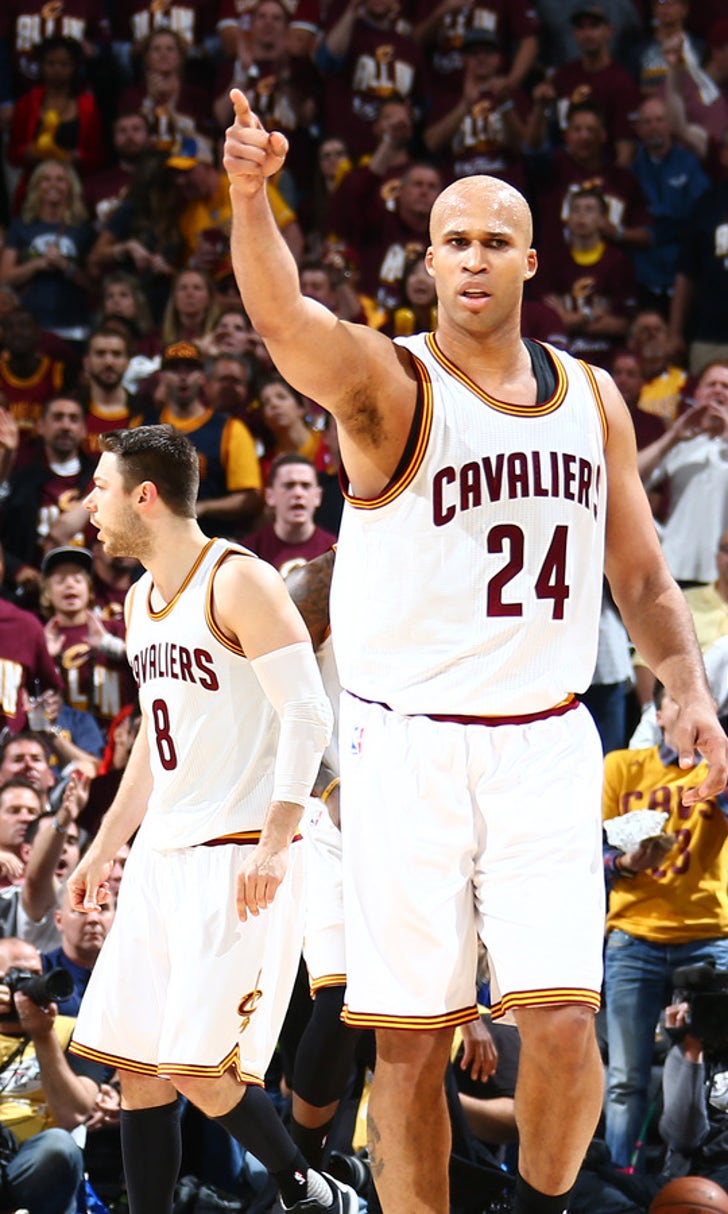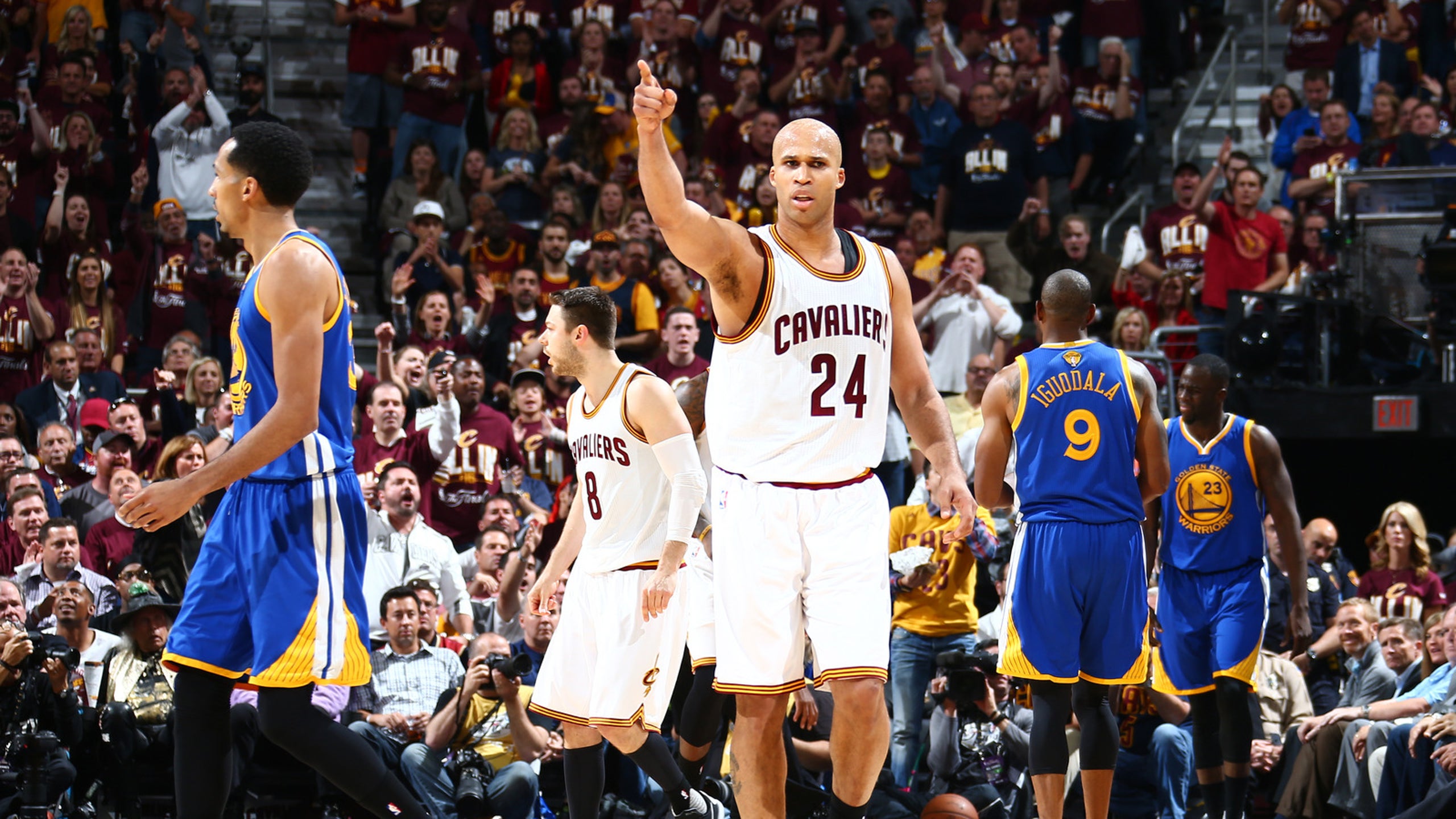 Richard Jefferson tells Klay Thompson to 'shut up' about complaints
BY foxsports • June 15, 2016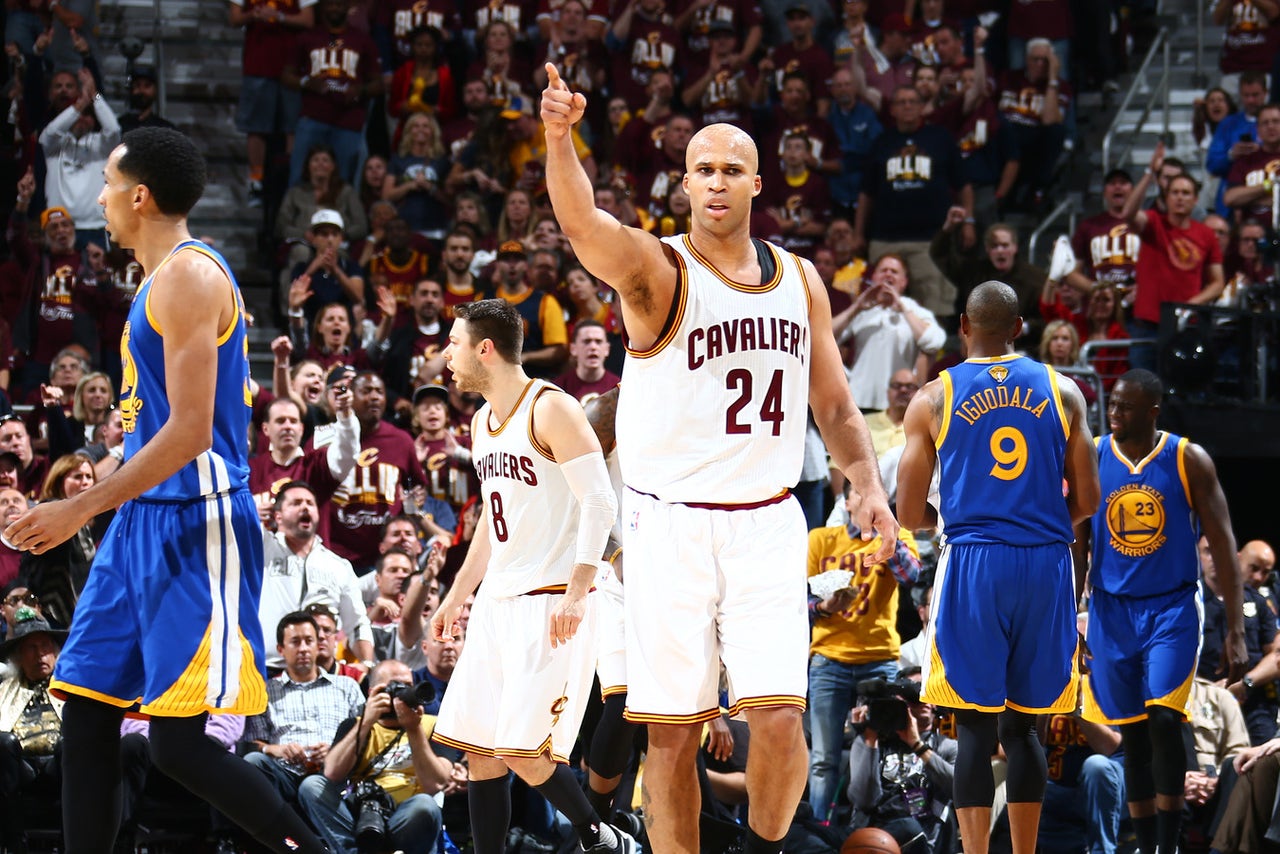 In the never-ending war or words between the Cleveland Cavaliers and Golden State Warriors during the 2016 NBA Finals, Cavs veteran swingman Richard Jefferson lashed out against Klay Thompson's suggestion that the Cavaliers were occasionally performing "dirty" acts during gameplay, specifically: a hard screen set by Timofey Mozgov that briefly sent Thompson to the locker room in pain.
Jefferson's words per The Vertical's Chris Mannix:
"If it's a man's game, shut up about the [illegal screen] ... Or don't say anything about LeBron. Klay, he's like my little brother. But we can't contradict ourselves."
Richard is essentially calling out what he believes to be hypocrisy on Thompson's behalf -- as Klay was quoted before Game 4 imploring LeBron James to embrace basketball being "a man's game" after his petty altercation with Draymond Green.
Long story short: there's only one way to settle all of this...
...on the hardwood Thursday night.
---
---