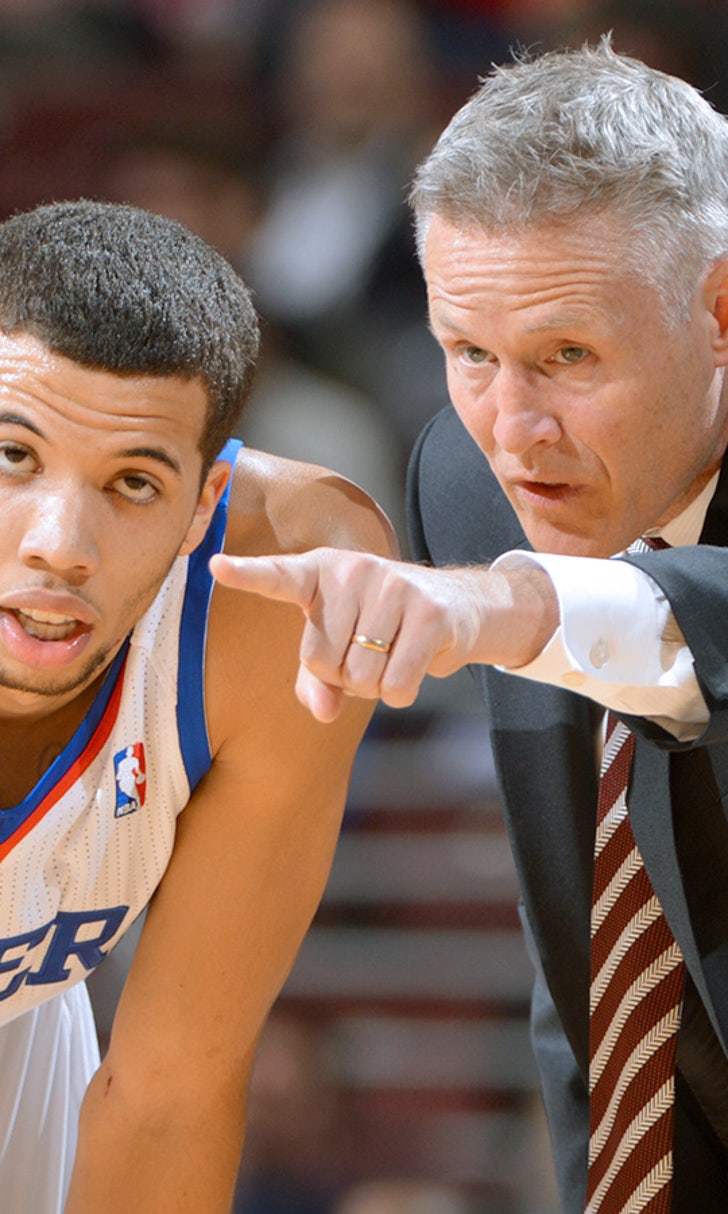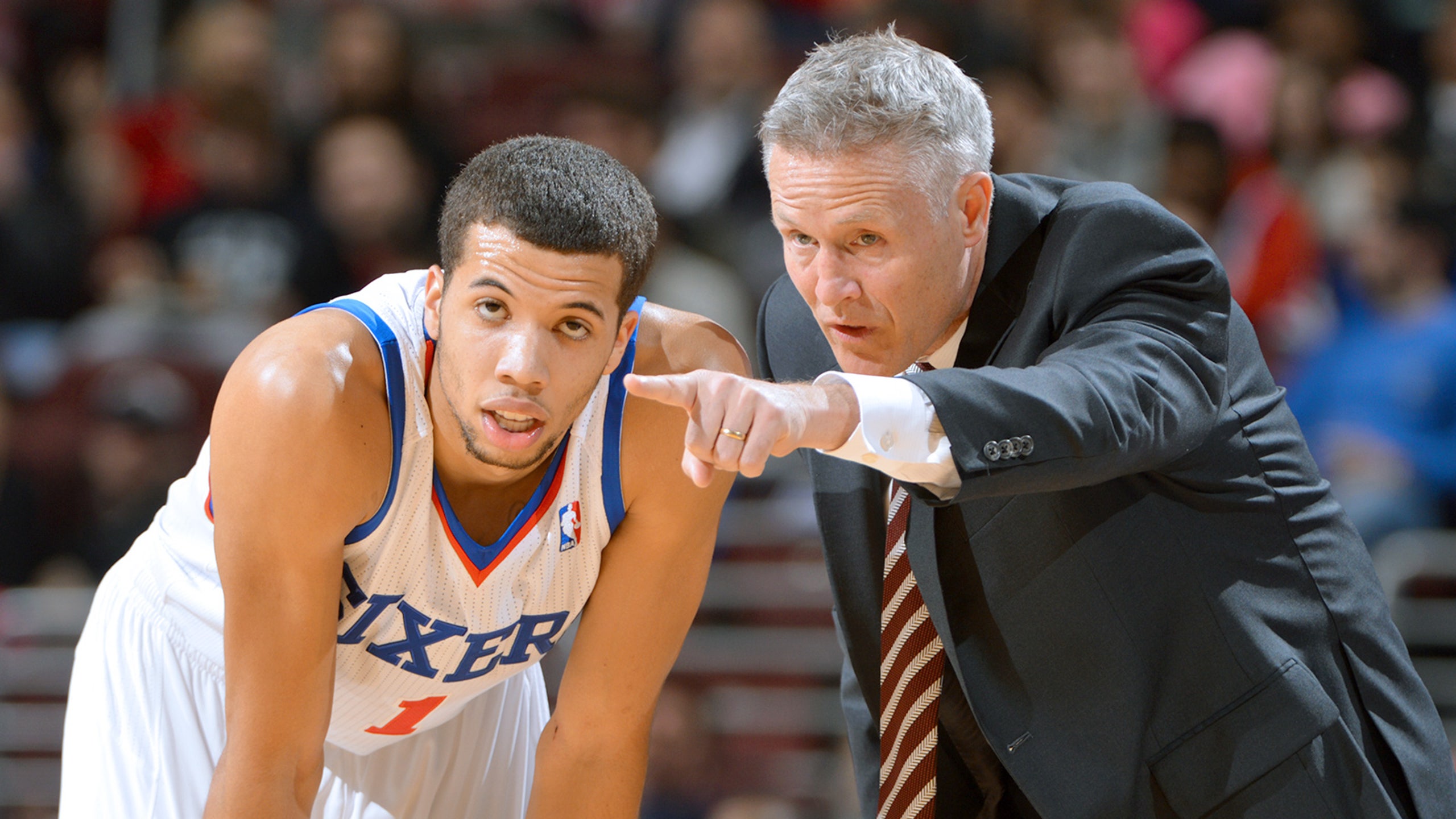 Report: Michael Carter-Williams trade angered Sixers' head coach
BY foxsports • October 16, 2015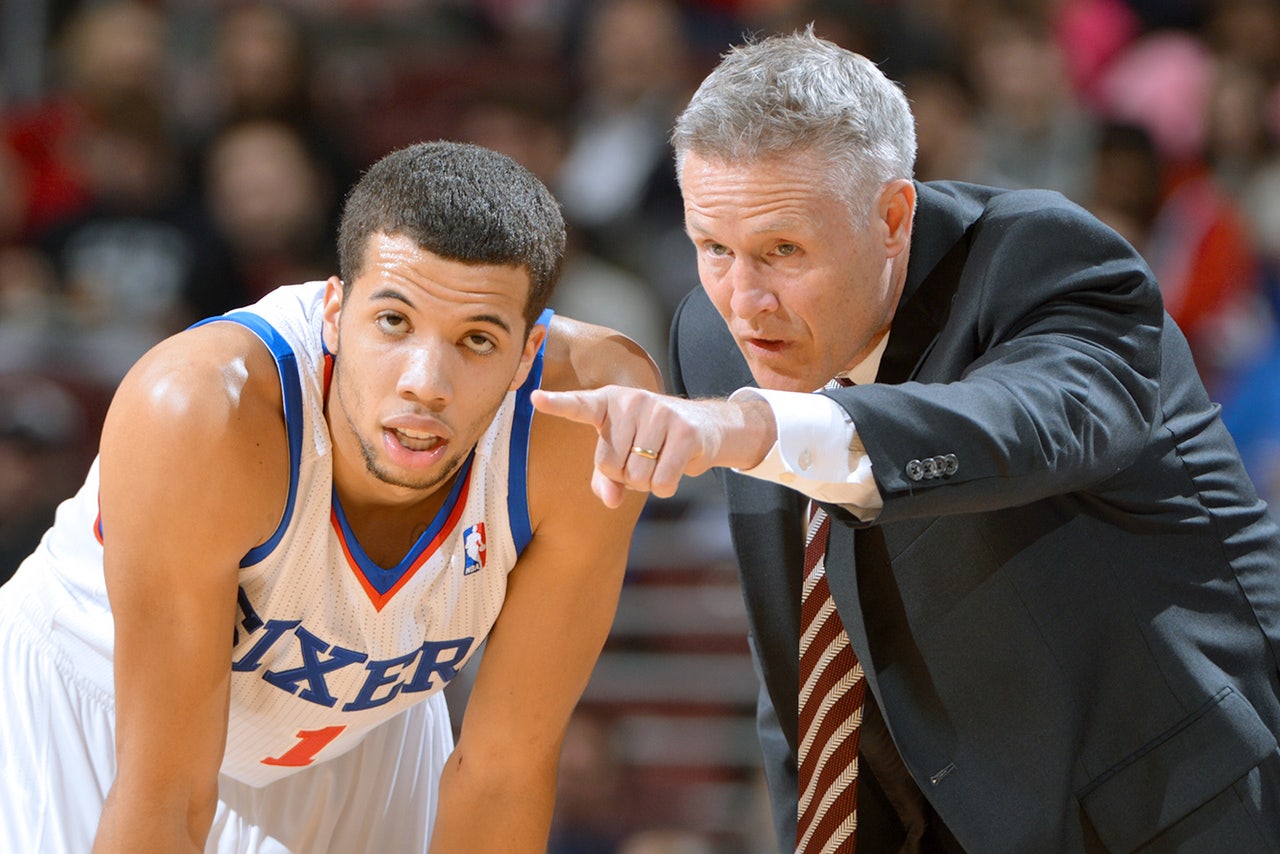 When the 76ers traded Michael Carter-Williams to the Bucks in the middle of last season, the decision to do so raised more than a few eyebrows.
Carter-Williams was the reigning rookie of the year, after all, and appeared to be Philadelphia's starting point guard for the future.
But due to concerns about his poor shooting (especially from three-point distance), along with what GM Sam Hinkie called the "rare availability" of a high future draft pick, the team dealt him nonetheless. And a report from Brian Geltzeiler of The Cauldron says the move didn't sit well with head coach Brett Brown or the team's president.
According to multiple league sources, last season's decision to trade point guard Michael Carter-Williams — Hinkie's first draft pick with the franchise in 2013, and a second-year player coming off winning the league's Rookie of the Year award — was Hinkie's alone, and the move angered both head coach Brett Brown and team president Scott O'Neil, who were caught unaware. Although Brown previously had some dustups with Carter-Williams, he had no desire to take a competitive step backward and give up one of the team's better players for a (potentially valuable) future first-round pick. O'Neil was miffed because he was planning to market the team around Carter-Williams and 2014 lottery pick Nerlens Noel.

Per a league source, Hinkie did not like that Carter-Williams was a poor shooter, and thought that at 23 years old, Carter-Williams was too old to meaningfully improve in that area.
---
---