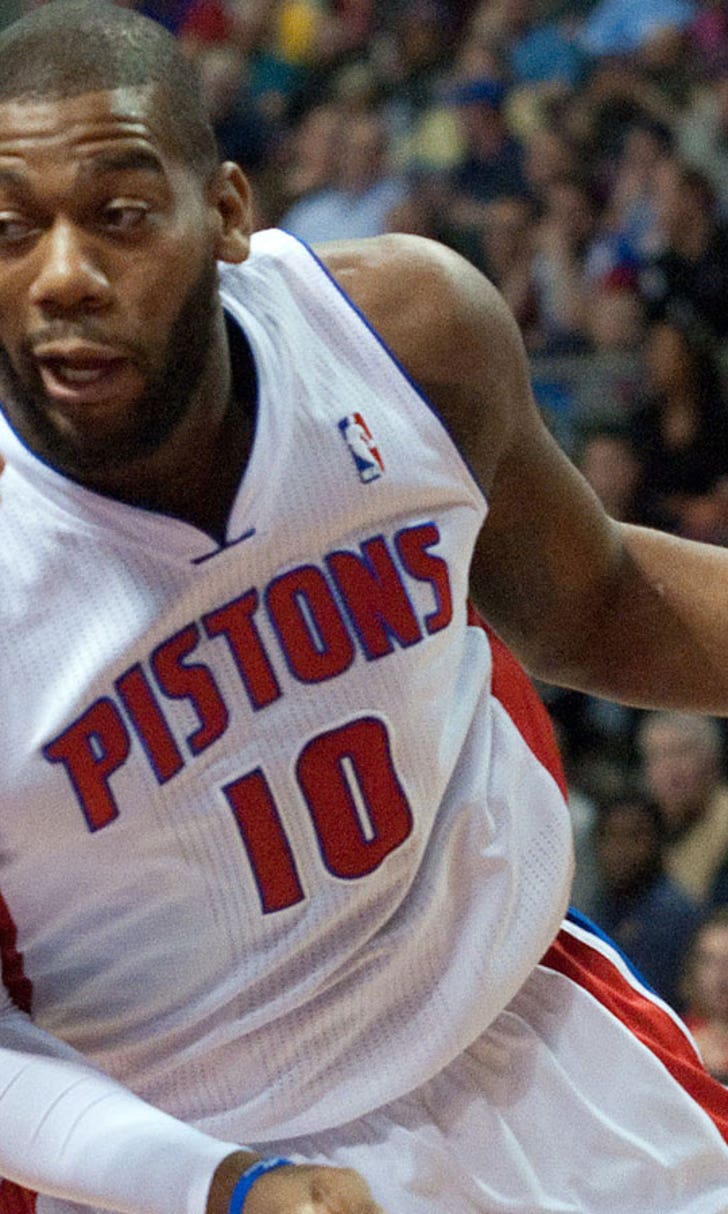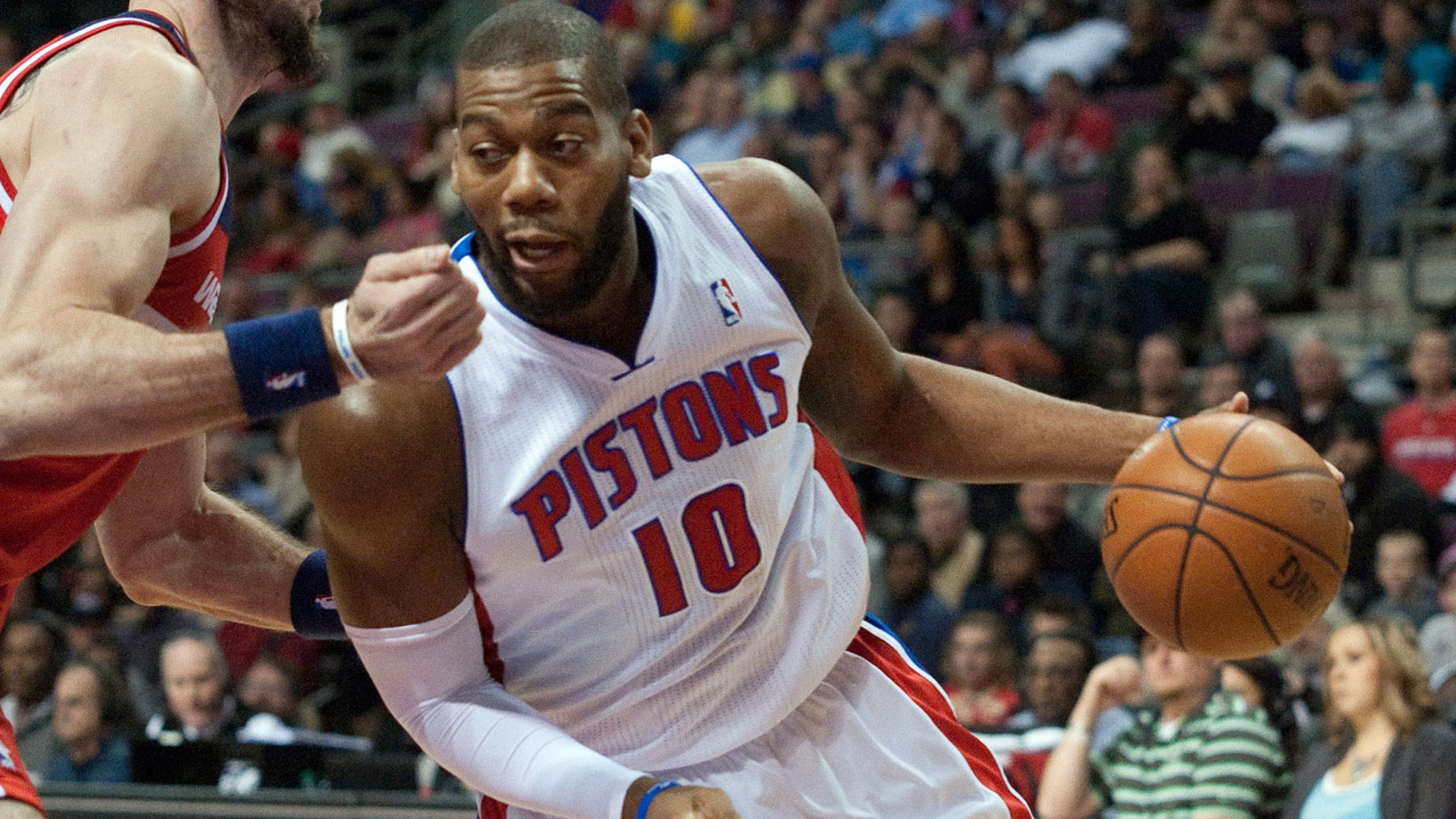 Report: Greg Monroe to stick it to Pistons by . . . re-signing with them?
BY foxsports • August 12, 2014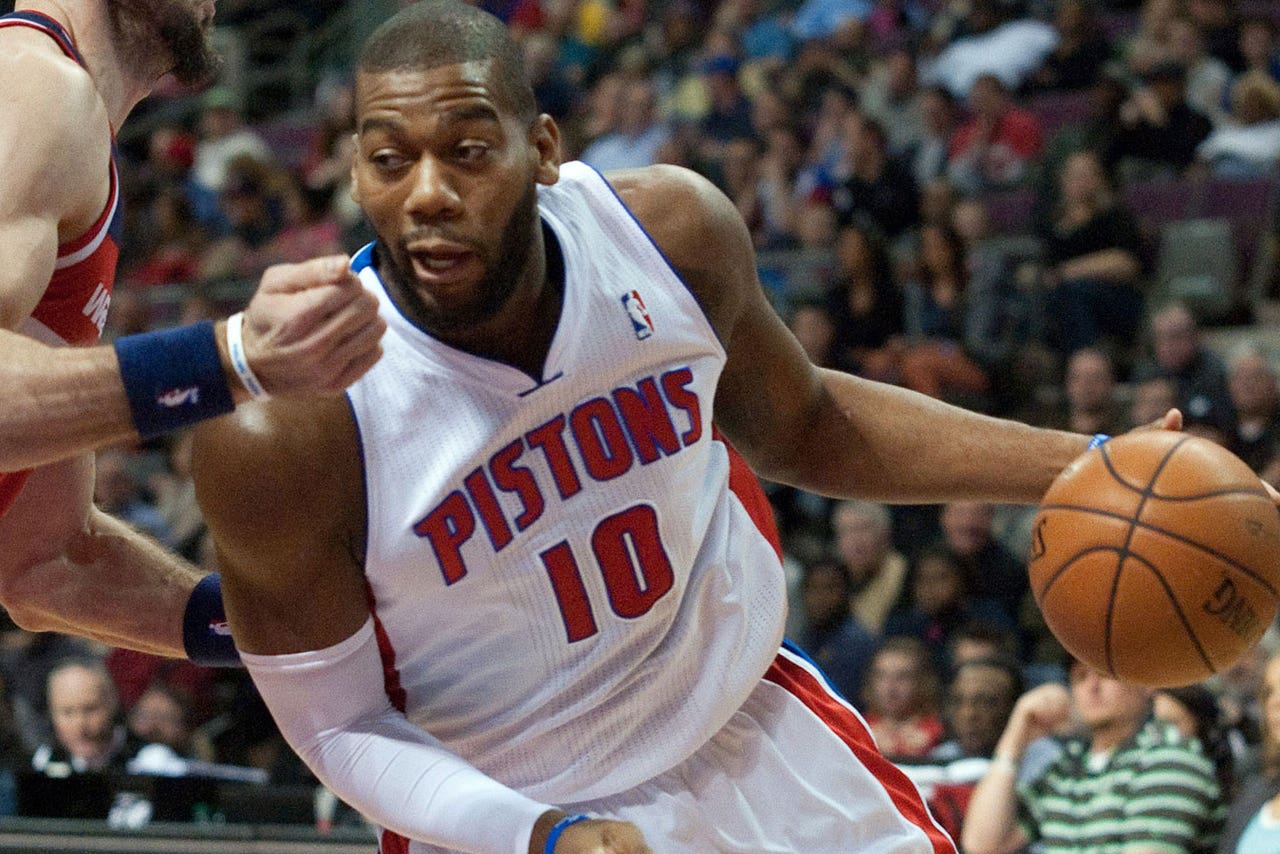 Apparently, Pistons big man and restricted free agent Greg Monroe really doesn't want to play in Detroit anymore. He hates it there so much, in fact, he's reportedly ready to . . . sign a contract with the Pistons?
You read that correctly. Welcome to the world of NBA free agency.
Monroe, a four-year veteran who has played his career in Detroit since the Pistons made him the seventh overall pick in 2010, is a restricted free agent. But reportedly unwilling to sign an offer sheet with another team (and risk the Pistons matching it), Monroe has told the Pistons he will accept their qualifying offer, USA Today's Jeff Zillgitt reported Tuesday.
In doing so, Monroe will again be a Piston in 2014-15. But such a "sacrifice" comes with plenty of perks, too.
First, the 24-year-old will become a full-blown unrestricted free agent next summer, where he can go for even bigger bucks. Second, the qualifying offer isn't exactly for minimum wage — $5.479 million, according to USA Today. And finally, if Monroe signs the offer by the Oct. 1 deadline, he cannot be traded this upcoming season without his consent.
In a separate report Tuesday, Zillgitt reported that Monroe is making the move "to take control of his free agency rather than let free agency control him." While a sign-and-trade remains a possibility, it is a very unlikely one, Zillgitt said.
Monroe's move is not an unprecedented one.
Ben Gordon accepted the Bulls qualifying offer in 2008 and the next offseason signed a five-year, $55 million with Detroit. Raymond Felton accepted Charlotte's qualifying offer in 2009 and signed a two-year, $15.8 million deal with the Knicks the following summer.
And Monroe may have also learned from Eric Gordon's decision to sign an offer sheet with another team two years ago. After suggesting he would sign a qualifying offer with New Orleans, Gordon instead ultimately signed a four-year, $58 million offer sheet from the Phoenix Suns, and New Orleans matched it.
According to SB Nation, Monroe is only the 14th first-round pick since 2003 to sign a qualifying offer, and 12 of the previous 13 failed to sign a long-term extension with the same team (Spencer Hawes the lone exception).
Monroe averaged 15.2 points, 9.3 rebounds and 2.1 assists while playing in 82 games for the first time in his career last season. For his career, Monroe has averaged 14 points, 9.0 rebounds and 2.3 assists.
---
---