National Basketball Association
National Basketball Association
Raptors roll, Hawks stumble into matchup
Updated
Mar. 4, 2020 7:11 p.m. ET

TORONTO -- The Toronto Raptors are hot, the Atlanta Hawks are not.
The teams meet Saturday night at Air Canada Centre with the Raptors trying to extend their season-best five-game winning streak and the Hawks attempting to stop a five-game losing streak.
The Raptors led all the way Friday night in defeating the Los Angeles Lakers 113-80 at the ACC and the Hawks lost to the Detroit Pistons 121-85 at Philips Arena.
The Raptors (13-6) will be playing the fourth game of a season-long six-game homestand at the ACC, where they are 7-3 this season.
The Hawks (10-10) have lost eight of their past nine games, with the only win coming Nov. 23 at Indiana to the Pacers.
They were 9-2 and tied for the Eastern Conference lead after defeating the Milwaukee Bucks on Nov. 16.
Dennis Schroder had 17 points and 13 assists for the Hawks on Friday. Tim Hardaway Jr. and Mike Muscala each scored 11.
The Raptors likely will have forward DeMarre Carroll back in the lineup. His playing time is being monitored as he entered the season coming off knee surgery.
Carroll was rested Friday night to avoid playing him in back-to-back games with Norman Powell replacing him and responding with 16 points and seven rebounds.
It was not certain which game Carroll would miss.Powell said after the game that he found out during the shootaround on Friday.
"From there, it was just preparing and getting focused on who I'm guarding and what the team wants me to do defensively to take them out of what they are trying to run," Powell said.
"He'd been a professional young man," Raptors coach Dwane Casey said after Friday's game. "He puts the work in at game tempo, usually when guys are not playing they kind of go through the motions, feel sorry for themselves. But this young man comes in every day, puts in the work, puts in the time, keeps a positive attitude, understands the situation when winning and is just waiting his turn.
"Just like last year, he was in the D-League for a while and came in and helps us win a (playoff) series. He understands, a mature young man, and I can't say enough good things about him."
He will understand if he does not start Saturday.
In the Raptors' romp past the Lakers, Kyle Lowry again led the way with 24 points. DeMar DeRozan had 16 points as he receives extra attention after a blistering start.
Meanwhile, against the Pistons, Dwight Howard had his worst game with the Hawks, scoring only two points and grabbing six rebounds.
"We've got to stay positive," Howard said. "This little thing we are going through now, even though we don't want to, I think it's best we are going through it now and not at the end of the season.
"All the things we need to clean up, offensively and defensively, are being exposed right now. It gives us time to work on it. So come playoff time and later on in the season, we'll have all that down pat.
"The best thing we can do now is not hold our heads, keep positive, speak life into the situation and keep pushing."
Hawks coach Mike Budenholzer is obviously not happy with the offense.
"We are not getting the looks that we need to get," he said. "Then I think it puts a lot of pressure when you do get a good look. There is more of a priority, more of a need, to make those good ones.
"The game gets hard that way. You want to be free-flowing. I don't think we are getting enough good possessions to make those good looks flow right."
---
---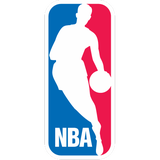 Get more from National Basketball Association
Follow your favorites to get information about games, news and more
---