National Basketball Association
National Basketball Association
Raptors-Pelicans Preview
Updated
Mar. 4, 2020 2:16 p.m. ET

The Toronto Raptors are trying to bounce back from a frustrating loss that ended with their top two scorers unable to play.
It's a scenario the New Orleans Pelicans have become quite accustomed to.
Seeking to avoid their first three-game skid in four months, the Raptors conclude a trying road trip with Saturday night's matchup with the injury-riddled Pelicans.
After gaining ground on Cleveland in the race for the East's No. 1 seed by winning four straight prior to this three-game trip, Toronto (48-23) has fallen 2 1/2 games behind the Cavaliers following defeats at Boston and Houston. The Raptors began the trek with one of their poorest offensive showings in Wednesday's 91-79 loss to the Celtics, then faltered in the fourth quarter in Friday's 112-109 setback to the Rockets.
After falling behind 92-80 after Houston opened the final period on a 13-2 run, the Raptors had any comeback hopes dashed after DeMar DeRozan and Kyle Lowry were both ejected in the final three minutes for arguing with the officials.
"We can't lose our two best players and expect to win," coach Dwane Casey said. "The word we used before the game was discipline and we didn't have it down the stretch. That's something we have to learn. Every game is not going to be a piece of art and you have to win ugly sometimes and if we kept our guys together down the stretch, kept churning, we would have been right there in the game."
The Raptors also couldn't overcome an off night from Lowry, who shot 4 of 19 after being rested against Boston.
''I personally didn't play well at all.''
DeRozan is in a slump as well, shooting 38.8 percent over his last five.
Toronto figures to have less trouble against a battered Pelicans team set to play its fourth consecutive game without Anthony Davis (knee surgery) and Ryan Anderson (groin). New Orleans (26-45) also may not have Jrue Holiday for a second straight due to a toe injury.
With Holiday out and Tyreke Evans and Eric Gordon also done for the season, the Pelicans were minus their top five scorers in Thursday's 92-84 loss at Indiana.
New Orleans has lost 11 of 14 but has been mostly competitive despite the injury bug, with several role players stepping up in increased roles. Alexis Ajinca posted a season-high 22 points and nine rebounds against Indiana and Luke Babbitt had 23 in Tuesday's 113-99 loss to Miami. Tim Frazier, signed to a 10-day contract last week, scored a career-high 18 against the Pacers and is averaging 14.6 points in five games since joining the team.
"I thought we came out and competed, played hard," forward Alonso Gee said following Thursday's loss. "They made some big shots at the end. But we were in it until the end of the game and I thought we played hard the whole time."
The Pelicans did have Anderson, Holiday and Gordon but still shot just 36.6 percent in a 100-81 loss at Toronto on Nov. 13.
Toronto will be aiming for its third season sweep of New Orleans in four years. The Pelicans won each of last season's two matchups but have lost seven of the last nine overall.
---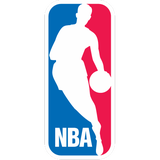 Get more from National Basketball Association
Follow your favorites to get information about games, news and more
---