National Basketball Association
National Basketball Association
Raptors 106, Rockets 96
Published
Nov. 20, 2010 3:49 a.m. ET

Coach Rick Adelman called it the ''same old story.'' And just like the rest of the Houston Rockets, he's getting tired of the way it ends.
Andrea Bargnani scored 26 points, Linas Kleiza had 17 and the Toronto Raptors beat the Rockets 106-96 Friday night to win consecutive games for the first time this season.
Kevin Martin matched his season high with 31 points, Luis Scola had 19 and Shane Battier 14 as Houston lost its third straight and dropped to 3-9.
''We have to find the answer, we have to find some kind of rhythm to our team,'' Adelman said. ''Right now we just don't have it.''
DeMar DeRozan added 15 points, Sonny Weems had 13 and Amir Johnson had 10 points and eight rebounds for the Raptors.
Jose Calderon had 10 points and seven assists, Jarrett Jack had eight assists and Reggie Evans had nine rebounds.
Kyle Lowry had 11 points and 12 assists, and Brad Miller scored 10 points for the Rockets, who are off to their worst start since opening 3-11 five years ago.
''It seems like we're talking about the same things after every game,'' Battier said.
If Battier is growing weary of hearing those things, Adelman is certainly sick of talking about them.
''We're just making too many mistakes at crucial times,'' Adelman said. ''You list everything, the offensive boards they got, the turnovers when they opened it up. It's just kind of the same story we've had in a lot of games.''
Scola was held below 20 points for just the fourth time this season.
''It's another frustrating night, it's another game we lost that we should have won,'' he said.
Toronto coach Jay Triano praised his bench for providing an injection of energy and offense, outscoring Houston's reserves 46-11.
''I thought our bench was the difference in the game,'' Triano said. ''They played really well, they were aggressive, they were better defensively. That turned the game for us. It turned it in the second quarter and it turned it in the fourth quarter.''
It was another strong game from Bargnani, who followed up Wednesday's season-high 30 point effort in Philadelphia by making 11 of 17 shots and adding six rebounds.
''Bargnani has really stepped up his game,'' Battier said. ''He's really become a tough cover.''
Houston led 81-80 with 9:52 left after Kleiza and Martin traded 3-pointers, but Toronto surged ahead 91-81 with an 11-0 run over the next four minutes.
Martin and Battier both missed jumpers in the final 90 seconds before Calderon's driving layup and a breakaway dunk by Weems sealed it for the Raptors.
There was more bad news for the Rockets earlier in the day, with center Yao Ming expected to miss at least two more weeks after being diagnosed with a bone bruise in his left ankle. Yao has not played since Nov. 10.
''You're thankful it's not any more serious than that, but it's going to be a step back for him as far as timing and conditioning for sure,'' Adelman said.
Following offseason foot surgery, Yao was already being limited to 24 minutes a game, leading Adelman to wonder whether there would be further ''stipulations'' when the injury-prone big man returns.
Houston shot 50 percent in the first quarter but Toronto was even better, hitting on 13 of 25. Bargnani scored 11 points to give the Raptors a 28-27 lead after one. The Rockets struggled in the second, making just three of their first 12 attempts.
''Our bench went in and we just stopped scoring,'' Adelman said.
Martin and Scola combined for 20 points in the third quarter, three more than they totaled in the first half, but the Raptors reclaimed the lead with a 7-0 run in the final two minutes and took a 75-74 lead into the fourth.
''Those are huge momentum swingers on the road,'' Battier said of Toronto's surge. ''We just have to stop beating ourselves with silly fouls and end the quarter in a better fashion.''
NOTES: Toronto's Leandro Barbosa missed his sixth game because of a strained left shoulder. Triano said he'd like Barbosa to get through a full practice before he resumes playing. ... Houston forward Chase Budinger returned to the lineup after missing three games with a sore left ankle and missed all six shots he took in 14 minutes of action. ... This was the first in a stretch that sees Toronto play seven of eight at home. ... Actor Steve Schirripa attended the game.
---
---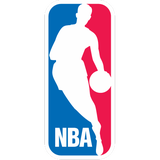 Get more from National Basketball Association
Follow your favorites to get information about games, news and more
---