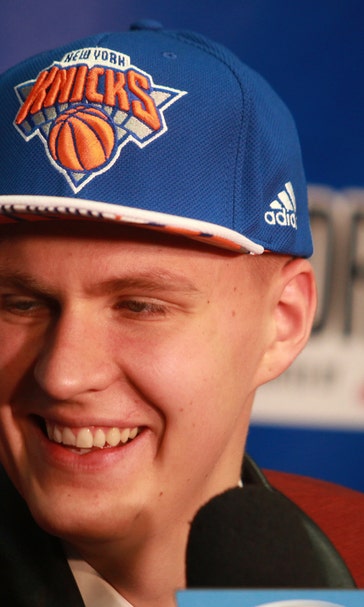 Porzingis 'probable' for Wednesday's game vs. Cavaliers
November 3, 2015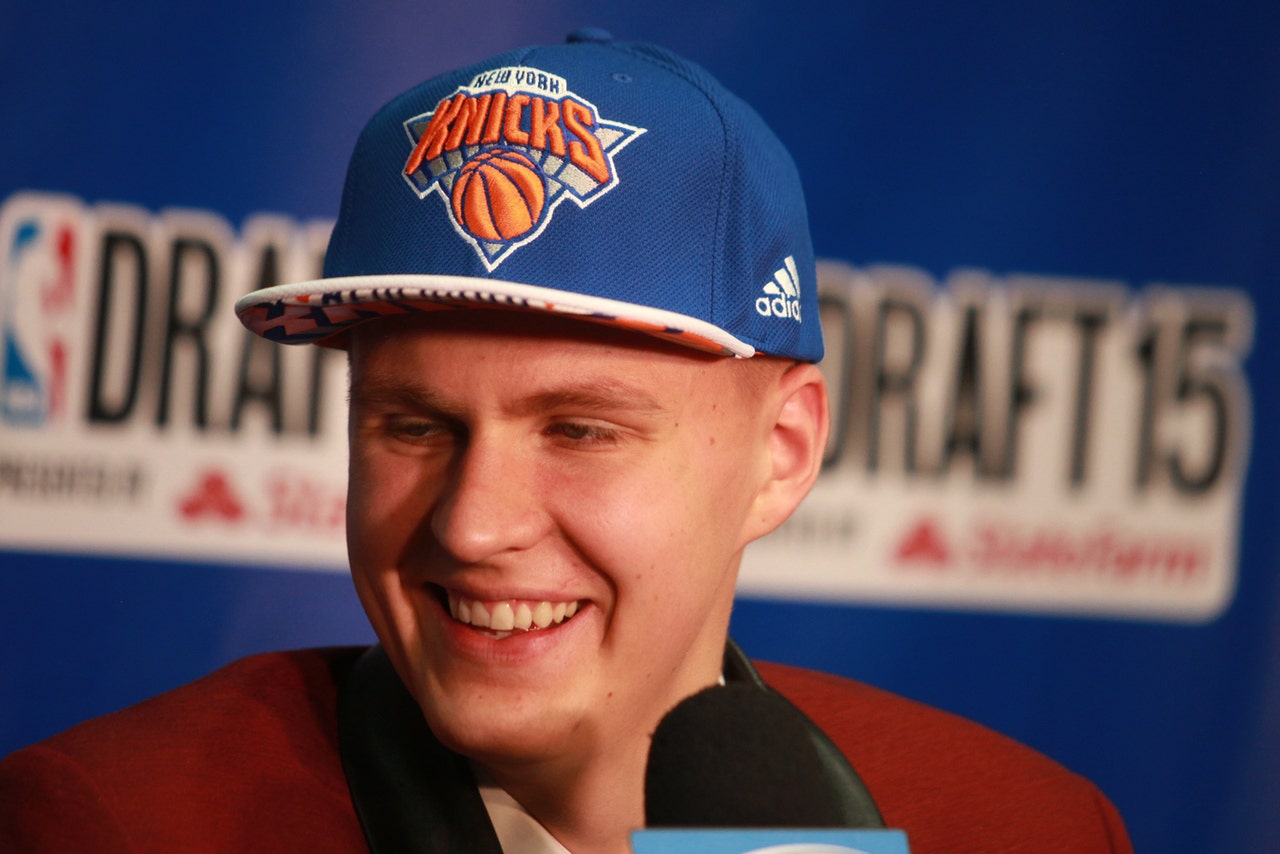 Kristaps Porzingis was having a great night Monday until Carmelo Anthony fell on his head during a scramble for a loose ball and ended it abruptly.
Porzingis finished his fourth NBA game, one played against the championship-contending Spurs, with 13 points, 14 boards and one neck injury. At first, Anthony's fall seemed nasty, landing on KP and shaking him up.
Now, fortunately for the Knicks, their fans and, most obviously, Porzingis, it appears the star rookie should be just fine moving forward.
Porzingis is averaging 11.8 points and 8.3 rebounds per game through his first quartet of NBA contests, not bad for a kid who was supposedly "not NBA-ready."
Injuries for tomorrow @cavs : Afflalo (straight l. hamstring) is out. Amundson (sore lower back) & Porzingis (strained neck) are probable.

— NY_KnicksPR (@NY_KnicksPR) November 3, 2015
---
---