National Basketball Association
National Basketball Association
Playoff-bound Warriors now hope to take next step
Published
Apr. 11, 2013 4:31 a.m. ET

Booed one year and celebrated the next, Golden State Warriors owner Joe Lacob feels ''a little bit'' vindicated now.
The Warriors are going to the playoffs for the first time since 2007 and just the second time in 19 years, no small feat for a franchise that has been beat up by most of the NBA for two decades. The third-year owner finally has the team headed in the right direction, and he's not about to back down from his bold and boisterous ways.
''We're not satisfied with this at all,'' Lacob said. ''We want to make the playoffs, like we did now. We want to go to the next round. I don't know if it's this year or next year, we're going to keep going. And we're going to win an NBA championship here - I guarantee it.''
First things first.
Nobody expects the Warriors will even come close to reaching basketball's biggest stage this season - not even Lacob, the Silicon Valley venture capitalist who bought the franchise along with movie mogul Peter Guber for an NBA-record $450 million in 2010. But if they want to make any more noise this year, they'll need to finish out the regular season strong.
Golden State (45-33) remains a game ahead of Houston (44-34) for the Western Conference's sixth seed, which is critical to avoid powerhouses Oklahoma City and San Antonio in the first round. Both teams have four games remaining, and the Rockets own the tiebreaker after taking three of four against the Warriors this season.
Golden State has no time to relax, either. The defending conference champion Thunder visit Oracle Arena on Thursday night.
Warriors coach Mark Jackson shed tears in an emotional locker room celebration after beating Minnesota 105-89 on Tuesday night to clinch a playoff berth. He tried to gather himself and deliver a message he hopes resonates with his players, many of whom have never been to the playoffs.
''I told them, `Don't you dare go to the baggage claim, because this is just a layover. This is not our final destination,'' Jackson said. ''Celebrate that we got here, but this is not our final destination.'''
Even still, it's a milestone first stop.
The owners overhauled the franchise by hiring Jackson, a former NBA point guard, off the ESPN broadcast table. They also lured sports agent Bob Myers as assistant general manager, then relieved Larry Riley as GM last year to give Myers the top role. Neither had held those titles at any level.
The transition has not always been smooth. Fans battered Lacob with boos last season during Hall of Famer Chris Mullin's jersey retirement ceremony after the team traded fan favorite Monta Ellis for center Andrew Bogut, who is just starting to regain his past form following left ankle surgery that sidelined him most of the season.
Embarrassed at the time, Lacob is able to laugh at that moment now.
''What booing?'' he said, chuckling. ''Maybe a little bit (of vindication). But you can't worry about that. I understand why people did that. We have to move on from that, and we've got to be tougher than that. I've got to be tougher than that, and we've got to move forward. And we're going to get to where we want to go.''
Jackson also took his share of criticism for promising the playoffs before the team finished 23-43 during last year's labor lockout-shortened season. The biggest lesson he learned from his first year on the sideline was simple: ''You better get talent,'' he said.
That's just what Myers and his team did.
The Warriors sent Dorell Wright to Philadelphia in a three-team trade that netted Sixth Man of the Year candidate Jarrett Jack from New Orleans. They signed free agent Carl Landry, drafted Harrison Barnes seventh overall and found role players in rookies Festus Ezeli and Draymond Green.
Most importantly, Stephen Curry's twice-surgically repaired right ankle has held up. David Lee turned in an All-Star season, and Bogut is getting back to being the player that Milwaukee drafted No. 1 overall in 2005.
''I'm happy for our players and our fans. Well deserved, and a long time coming,'' Myers said.
When the Warriors upset the top-seeded Dallas Mavericks to advance to the second round in 2007, only five current players were even in the NBA. Another five were still in high school.
So forgive the Warriors for dancing around the locker room for what 16 of 30 NBA teams get to celebrate each April. Many never had the chance before.
''We understand this is a small step, but it is a huge accomplishment for a lot of guys in this locker room,'' Curry said.
Lacob sure savored the moment from courtside, listening to chants of ''Playoffs! Playoffs!'' from a 30th straight sellout crowd while standing on the same floor he had been booed off of last year. He also congratulated each player at his locker and thanked every coach and staff member for a job well done.
At one point, his son, assistant general manager Kirk Lacob, even questioned why the team was celebrating so much. Lacob had to remind him: ''You've got to celebrate the little moments, too. Every step counts.''
''It's a very nice accomplishment,'' Lacob said. ''Everybody should be proud. It's a great reflection on the entire organization and all the changes we made, a lot of really hard work by a lot of people. At the end of the day, these players made it happen and they deserve all the credit in the world. This is the first step. Now we've got to take it to the next step.''
---
Antonio Gonzalez can be reached at: www.twitter.com/agonzalezAP
---
---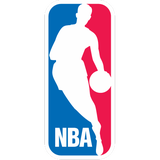 Get more from National Basketball Association
Follow your favorites to get information about games, news and more
---