National Basketball Association
National Basketball Association
Pistons in tough stretch as Rockets arrive
Updated
Mar. 4, 2020 7:35 p.m. ET

The frustration and losses keep piling up for the Detroit Pistons, who have very little time to correct their mistakes.
Boston handed them their third consecutive defeat on Saturday, as Al Horford's putback with 1.3 seconds left allowed the Celtics to pull out a 94-92 victory. The Pistons had been the league's lone remaining unbeaten team at home before Horford ruined the opener of a four-game homestand.
It doesn't get any easier on Monday, when All-Star guard James Harden and the Houston Rockets visit The Palace.
"It's tough," Detroit coach Stan Van Gundy said. "We've lost three in a row now, six out of eight. We're in a really tough stretch. That weighs on everybody."
Van Gundy would like extended practice time to work on some of his team's issues but the rugged schedule won't allow it. The Pistons are in a three-week stretch where they play 13 games, with no more than one day off in-between those games.
"I think we just have to build better habits," he said. "I was talking to (forward) Tobias (Harris) and you can see the difference as we get less and less practice time here. Our habits aren't good enough right now to carry us through, and so we had that one real good day in San Antonio (Nov. 10), where we spent a lot time working on getting the ball from side to side and moving the ball. It helped us for a few days. Now we're a long way from that."
Detroit (6-8) wasn't that far from getting a victory on Saturday. It failed to secure the rebound in the closing seconds and that proved to be the difference.
"When you get in tight games like that, it's all the little things that add up," Harris said. "We gave them five points within the span of two seconds at the end of quarters. It's little plays like those that we have to take away and be locked in and focused on. We need every little thing -- every loose ball, every 50-50 ball, every rebound and stuff like that. It will help us be a great team."
The Rockets (8-5) are feeling good about themselves after winning two straight, including a 111-102 win over Utah on Saturday. Harden had another stellar outing -- 31 points, 10 assists and no turnovers in 35 minutes. He's averaging 28.7 points and a league-high 12.5 assists.
Houston also got a big night from its young center, Clint Capela, who contributed a career-high 20 points, eight rebounds and five assists.
"He had a monster game and I don't think that he did anything that he can't keep repeating," Rockets coach Mike D'Antoni told the Houston Chronicle. "It's just what he does. He's much more comfortable, I think, offensively."
Houston also received some big performances from two veteran bench players who signed with the club as free agents this summer. Guard Eric Gordon had 20 points, seven rebounds and six assists, while forward Nene contributed 16 points and six rebounds.
"We're getting better," Harden told ESPN.com. "We're continuing to get better and to grow. Each and every guy knows their role. They do it at a high level, and the result is we don't turn the basketball over and we get really good shots."
---
---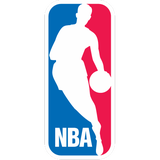 Get more from National Basketball Association
Follow your favorites to get information about games, news and more
---