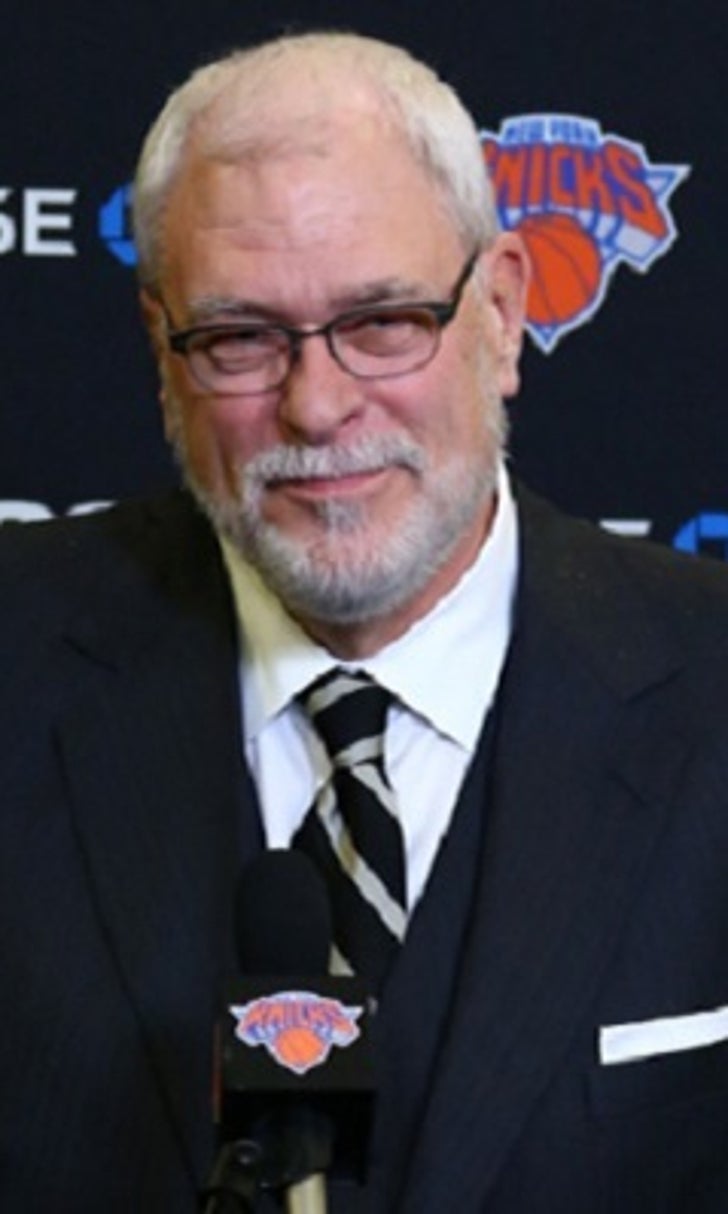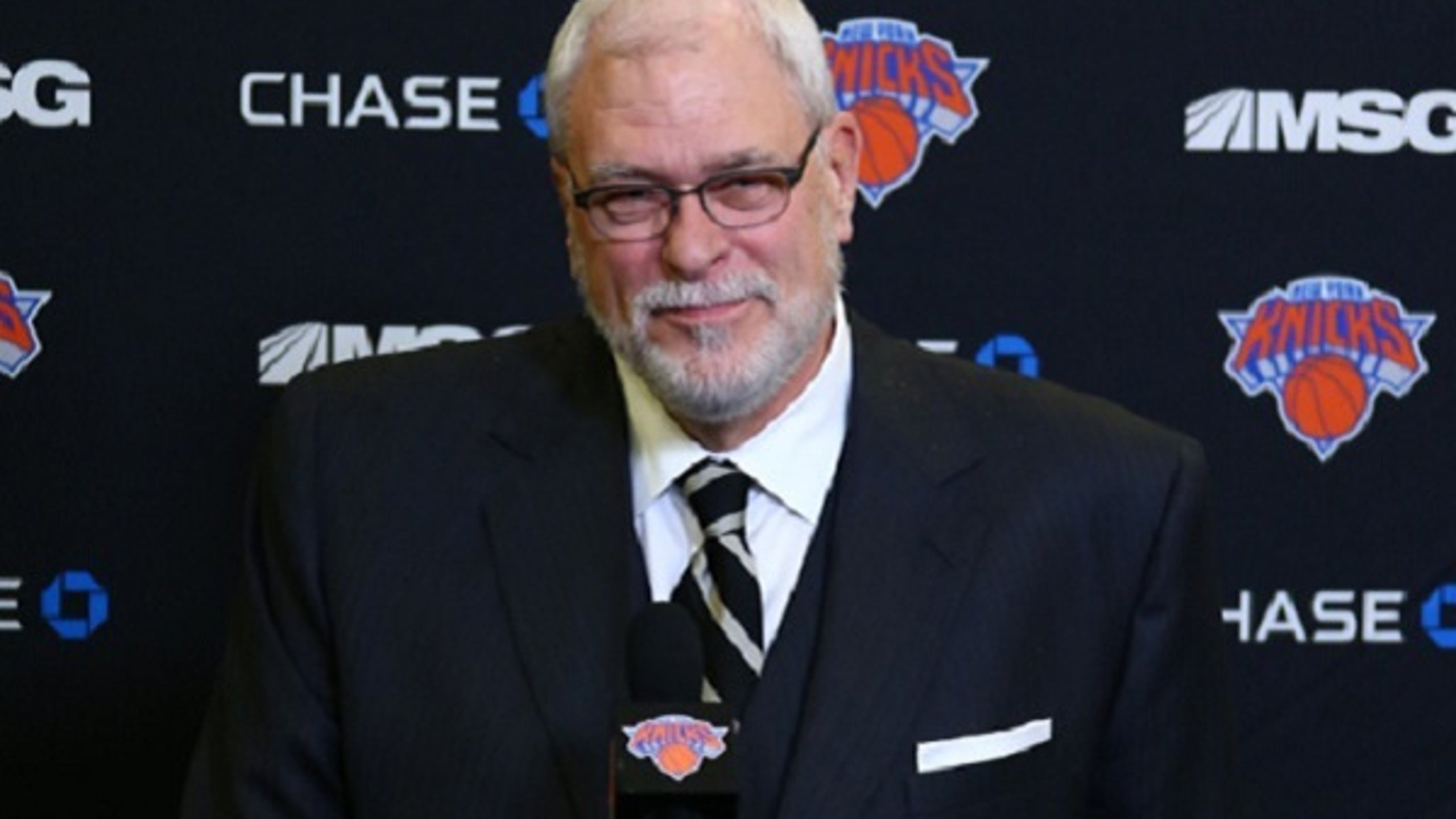 Phil Jackson surprised he didn't win Executive of the Year award
BY foxsports • June 19, 2015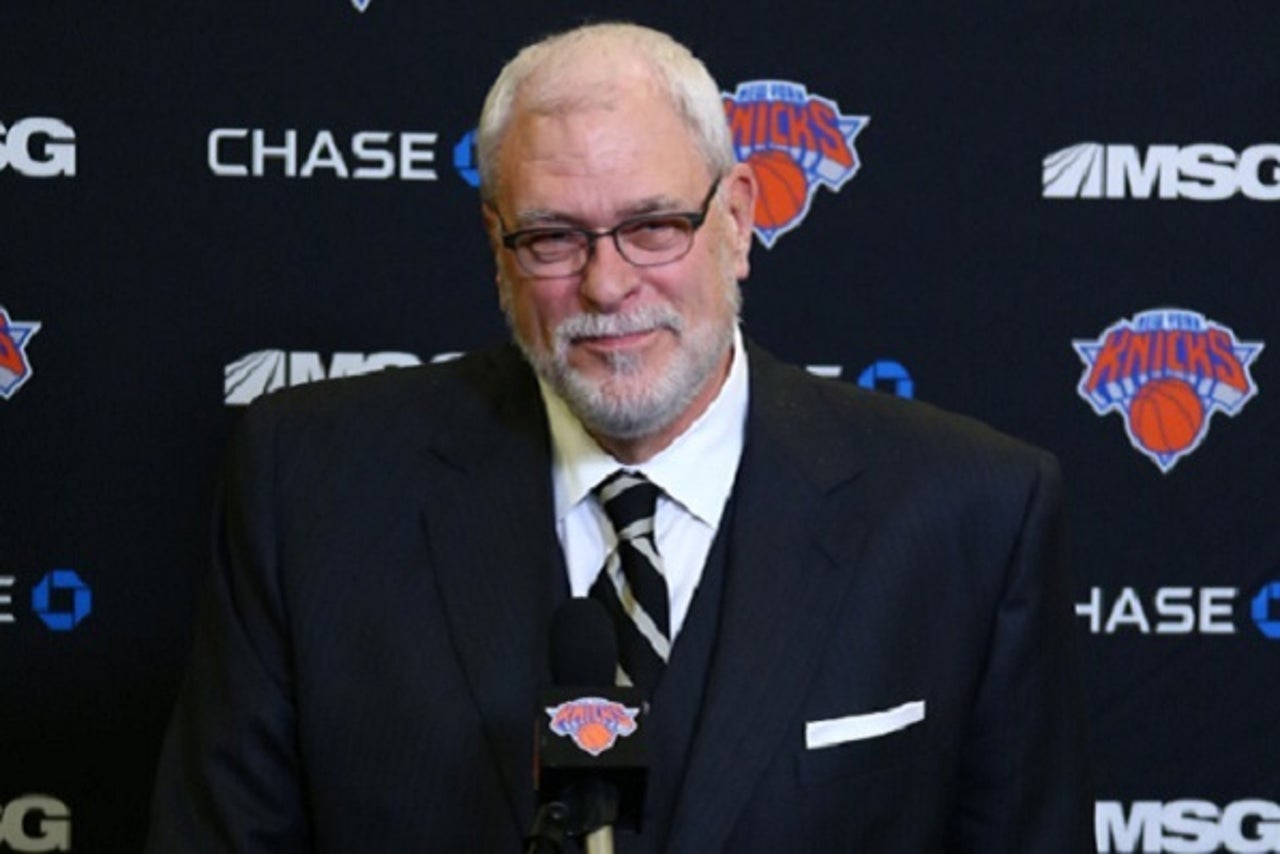 This takes an extraordinarily big ego.
The New York Knicks are coming off a 2014-15 season that saw them finish with 17 wins and the second-worst record in the NBA. None of the moves the team made over the past year produces much confidence that it will be in contention for a playoff spot any time soon.
This didn't stop Knicks President Phil Jackson from revealing that he's surprised he didn't receive some votes for the NBA's Executive of the Year Award, which went to Golden State Warriors general manager Bob Myers.
When asked whether he has second thoughts about taking the job, Jackson gave the most Phil answer possible:
"Without a doubt. I knew it was going to be a challenge. We just didn't have any room to work last year. We knew that we were going to have to make big changes with the limitations that we had, being in a locked-in situation as far as the salary cap goes," Jackson said via NY Times. "That's why when I said recently that I didn't know why I wasn't given some votes for executive of the year, I wasn't kidding. I was really serious. We had a yeoman's job of having to get rid of a lot of fat on our roster to get to where we are. I saw Mitch Kupchak got a vote, so I know some people valued what the Lakers were doing obviously."
Not only was Jackson throwing an underhanded criticism the way of his former team, this wasn't sarcasm. The 11-time NBA champion actually believes he should have received some votes for the prestigious award.
Under Jackson over the past year, the Knicks have signed All-Star in Carmelo Anthony to a five-year, $124 million contract. The forward went on to play a total of 40 games this past season after the team shut him down with a knee injury.
New York then moved J.R. Smith and Iman Shumpert to the Cleveland Cavaliers in a three-team deal that brought the club a second-round pick and three marginal players—two of which were immediately waived for salary cap relief. It was an obvious salary dump for a team that will have only four players under contract when free agency opens in July. Still, the Knicks didn't necessarily receive what we'd call value in that deal.
In short, Jackson's tenure in New York has been a complete dumpster fire. How he handles free agency and the upcoming NBA draft will impact where the team is moving forward. The good news here is that New York has an opportunity to add a stud player with the fourth pick in the draft. Jackson and company will also be major players for some of the top free agents on the market.
Photo: USA Today Sports
The post Phil Jackson Surprised He Didn't Receive Play for Executive of the Year appeared first on Sportsnaut.com.
More from Sportsnaut:
---
---