National Basketball Association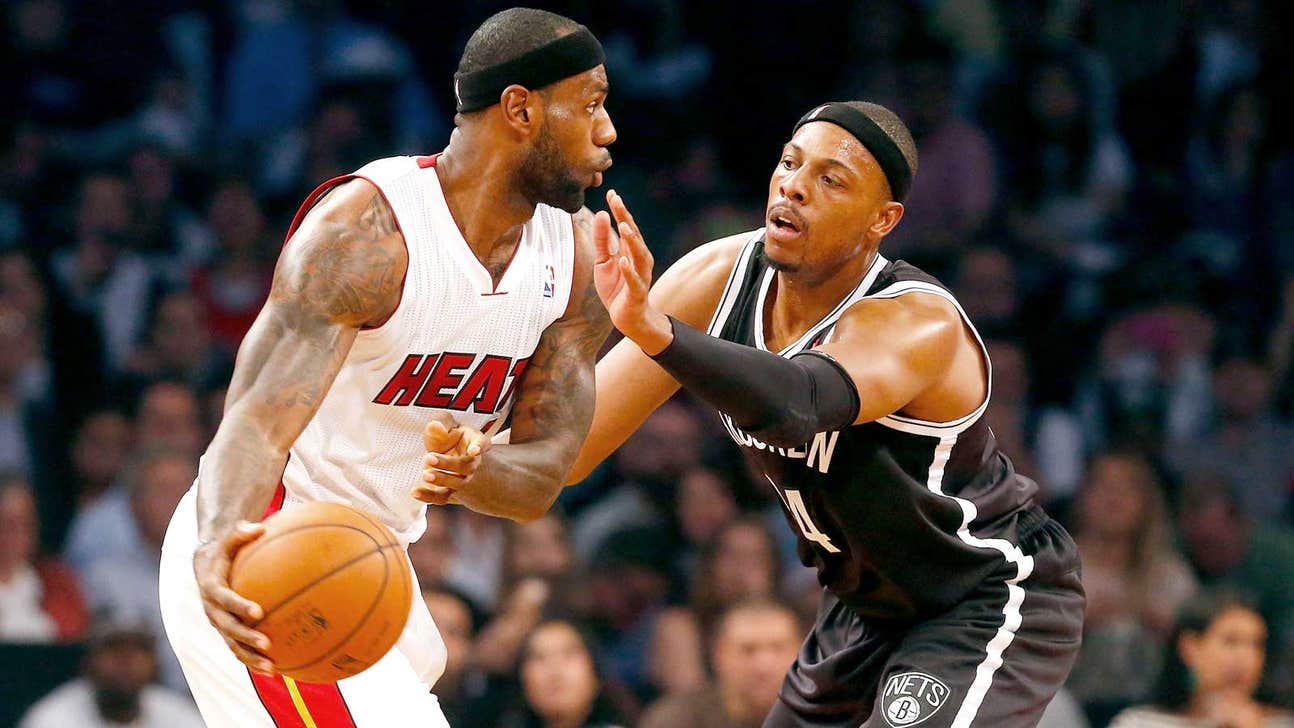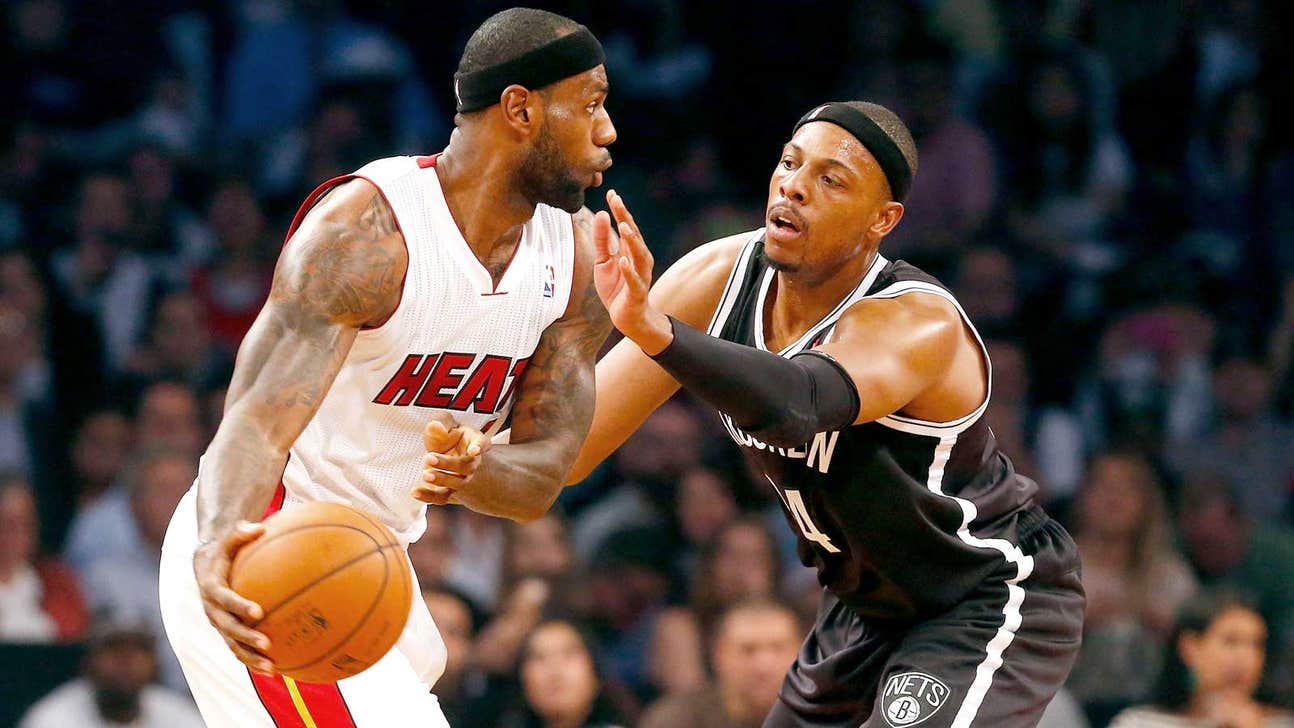 National Basketball Association
Paul Pierce: 'I still can't stand' LeBron James, other young NBA stars
Published
Oct. 28, 2014 6:18 p.m. ET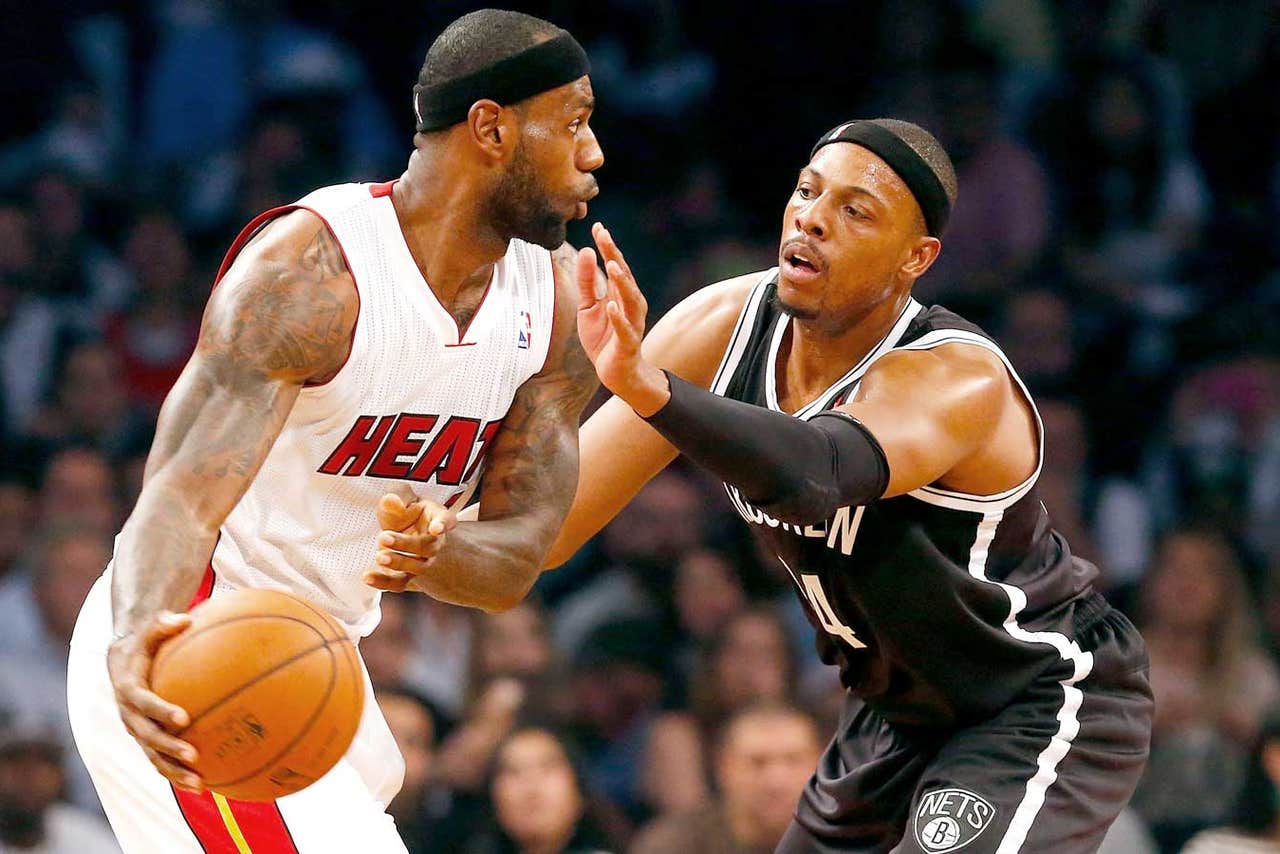 In a way, Paul Pierce was part of the move that sparked the current era of NBA "super teams," starting with the formation of the Boston Celtics' new "Big Three" in 2007.
But Pierce, entering his second season since departing Boston, still sees a distinction between him and the league's new guard.
"This is a different era," Pierce, now with the Washington Wizards, told ESPN Radio's "Mike & Mike" show, cited here in The Washington Post's DC Sports Bog. "Guys are playing a lot more together in the summer. You see more friendships in the league. It's not like in the '80s when you had enemies, or you couldn't stand this guy, and there were fights all the time.
"These guys, they all get along. It's a new generation. They all want to play with each other. They all want to win. They're in USA Basketball all summer, they play in the summer leagues all summer, so they get to know one another and they try to join one another and try to win a championship. It's a new era that we're seeing and this is the way it's going to be, guys, we've just got to accept it."
Well, maybe not completely accept it.
When co-host Cris Carter referenced Pierce's interactions with LeBron James -- "I've seen you say some things to LeBron" -- Pierce didn't hold back.
"I still can't stand none of these guys," Pierce added, referring to James' generation. "I want to beat all of them."
On the court, the combination of three singular talents in Pierce, Kevin Garnett and Ray Allen might not be all that different from the combination of James, Dwyane Wade and Chris Bosh on the Miami Heat or James, Kevin Love and Kyrie Irving on the Cleveland Cavaliers. The difference is in how the players came together; the way in which the Celtics' title team was built is perceived as organic, whereas the Miami squad and Cleveland's powerhouse-in-the-making are perceived as being primarily James' workings.
Either way, it's a treat that someone like Pierce still exists in the NBA. As the league's stars become more chummy, the game needs a few last stars who have true contempt --€" if begrudging respect --€" for their opponents.
MORE FROM NESN:
Paul Pierce: Days of players spending entire careers with one team are 'long gone'
Pierce, Joakim Noah get into it during preseason game
Pierce wants son to play baseball because of 'better union'
---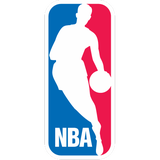 Get more from National Basketball Association
Follow your favorites to get information about games, news and more
---