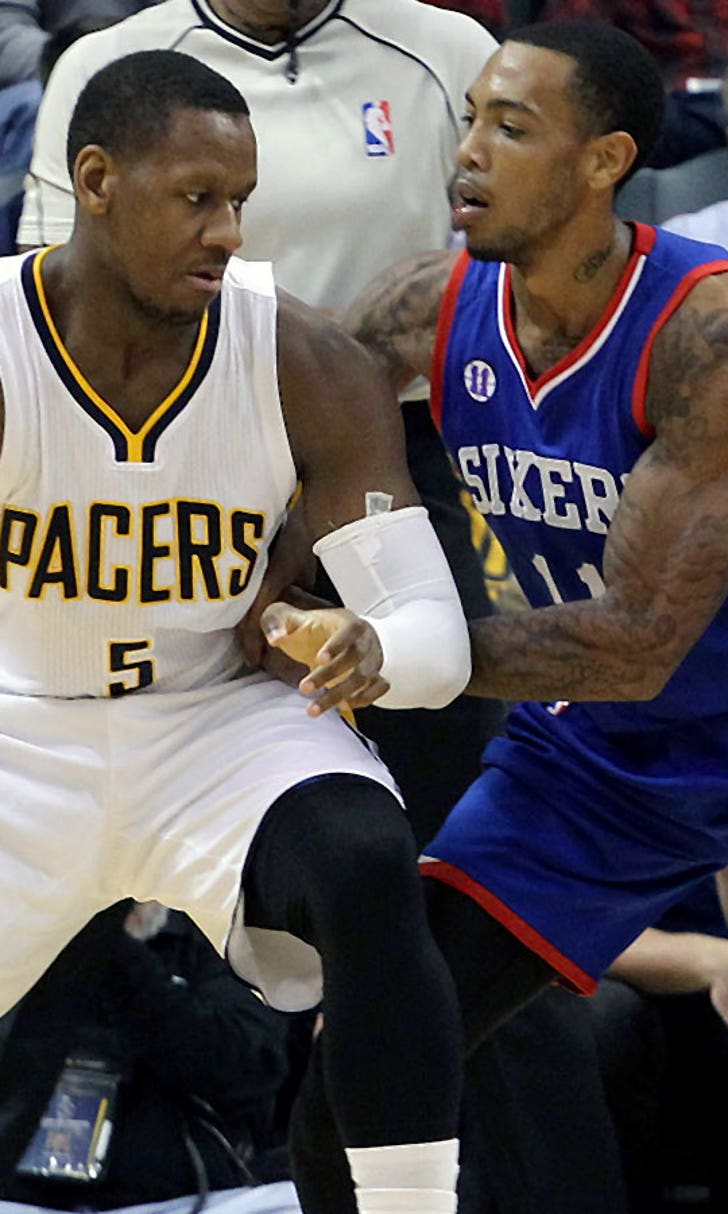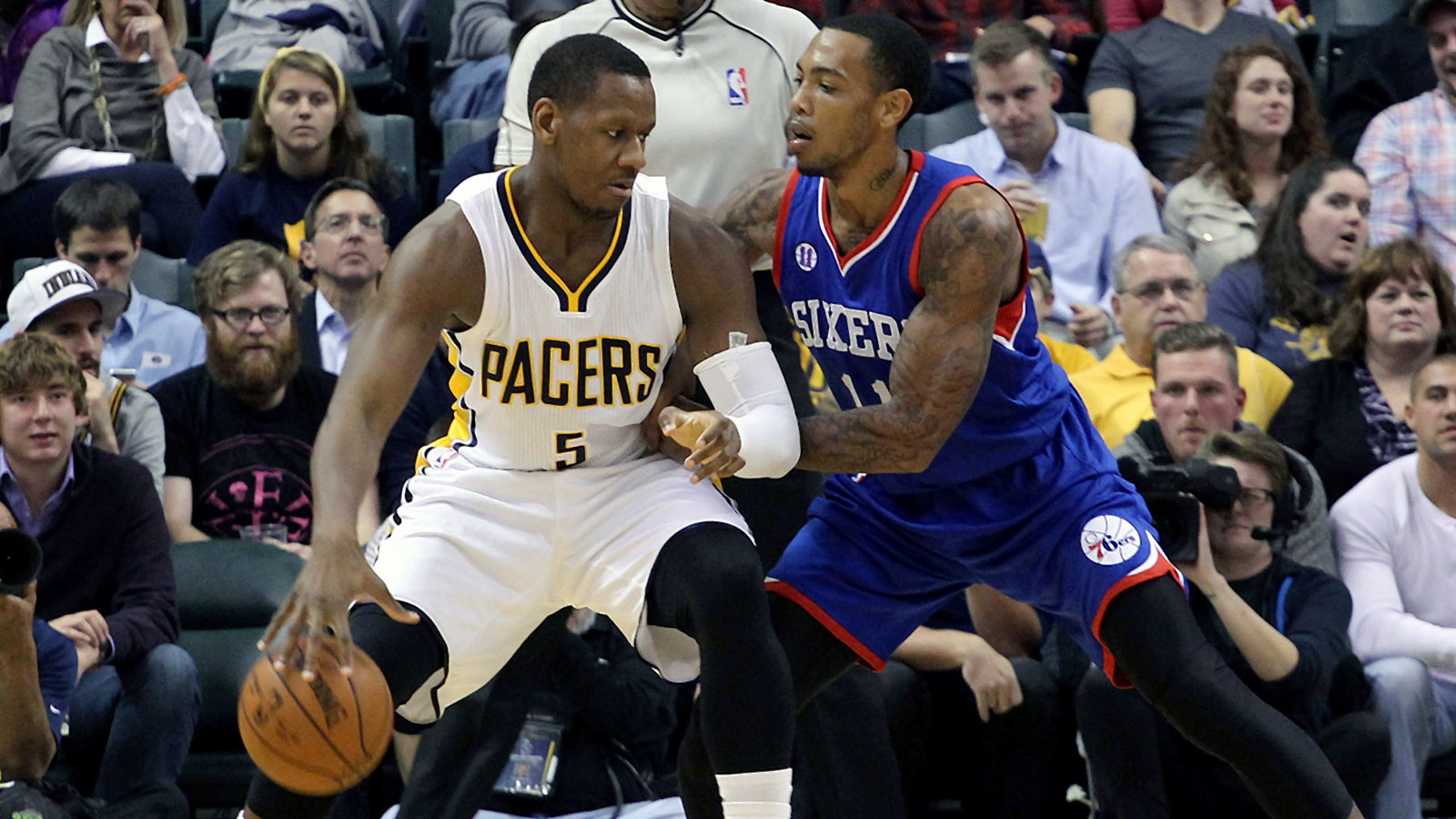 Pacers re-sign Lavoy Allen, who looks forward to playing time battle
BY foxsports • July 29, 2015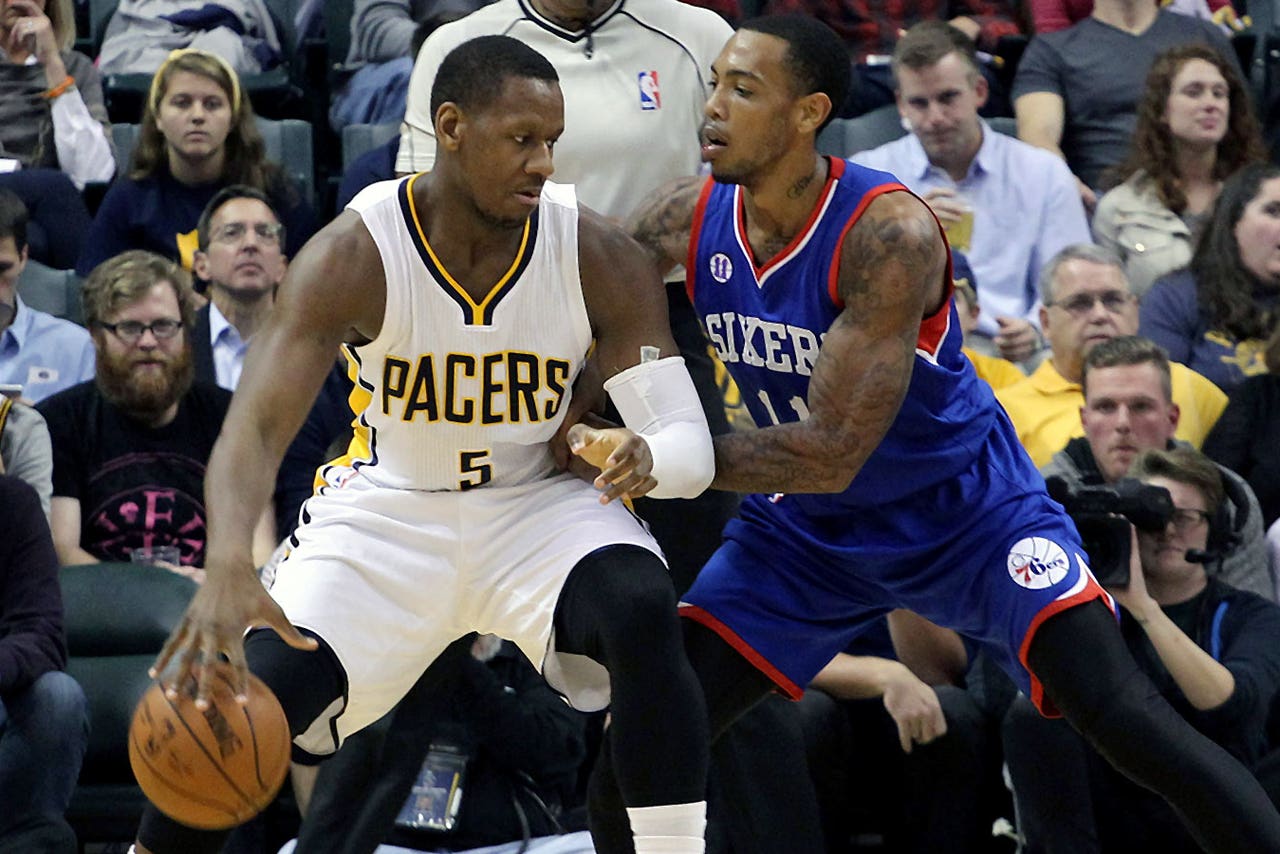 On Monday, the Indiana Pacers announced the re-signing of big man Lavoy Allen, and there was much rejoicing. But there were also more than a few questions about Indiana's stocked frontcourt.
The Pacers are so stocked on that front, in fact, that a veritable logjam has built up. It's worth considering, then, where the 6-foot-9 Allen fits in. He's a big man in the mold of Chuck Hayes, a wide body who uses his strength, leverage and timing to defend and battle with bigger power forward and centers. Is there room for such a player in Indiana's rotation?
Allen told Scott Agness of Vigilant Sports that he hopes so, and he says he's willing to play whatever position the Pacers need if it means playing time:
"I think it's going to be a nice little battle during training camp vying for the power forward and center spot since it's wide open right now," Allen said. "I don't really care [which position] as long as I get some playing time," he added.
Allen's a fun-loving guy, and he gave one other answer that's worth singling out here for its humor. Asked which Pacers free agent signing he liked the most, Allen answered, "I would say the Monta Ellis signing but that would mean less shots for me. No, I love Monta Ellis' game. I was real excited about that signing."
If Allen is (jokingly) concerned about Ellis taking away his shots, it's probably better not to ask him how he feels about the departure of Roy Hibbert and the playing time it opened up. We don't need to rekindle a Lakers/Pacers rivalry.
(h/t Vigilant Sports)
---
---