National Basketball Association
National Basketball Association
Nowitzki's title-or-bust approach working so far
Published
May. 29, 2011 11:08 p.m. ET

The biggest party of Dirk Nowitzki's career was going strong. Teammates, friends and the rest of the 20,000 people who had been screaming ''M! V! P!'' since the first quarter were on their feet in appreciation of him and the Dallas Mavericks.
And Nowitzki wanted no part of it.
A few minutes into the celebration for winning the Western Conference finals, Nowitzki pried off his new 2011 NBA finals cap and headed to the locker room.
Reaching the NBA finals no longer qualifies as a big deal to Nowitzki. He's been there before, in 2006. He was the league's MVP in 2007. He carried Germany's flag into the opening ceremonies of the 2008 Olympics.
As he's made clear on and off the court the last six weeks, all that matters is winning a championship.
''There is no second-place finish in this league,'' he said. ''You get nothing for losing the finals.''
The team doesn't. But Nowitzki will walk away from this postseason with a new reputation regardless of whether the Mavs or Miami Heat are crowned champions.
Sure, he's long been an All-Star and a perennial pick for All-NBA, and that MVP award didn't come in a Cracker Jack box. But honors usually have come with the disclaimer, ''Yeah, he's a great scorer, but ...'' Nowitzki has lacked the unqualified, widespread admiration and appreciation from the average fan.
By powering Dallas past Portland, sweeping the Lakers and showing the Thunder how the big boys get things done this time of year, Nowitzki has redefined his legacy.
''This ride he's been on has been incredible,'' teammate Jason Kidd said.
Nowitzki is averaging 28.4 points per game in the playoffs, 0.2 behind Kevin Durant for the best overall. He's scored 40 twice, including 48 in the opener of the conference finals.
The real eye-popper is his average of 9.7 points per fourth quarter, the best by anyone in the postseason since 2006 and the best of anyone to get out of the second round since 2003, according to STATS LLC. Among those he trumps are the best by recent NBA finals MVPs Kobe Bryant (9.6), Paul Pierce (9.0) and Dwyane Wade (8.8).
Heat forward Udonis Haslem covered Nowitzki in the 2006 finals. He knows the guy he's going to cover the next two weeks will be a much tougher challenge.
''He's just as big a threat down low as he is on the perimeter,'' Haslem said. ''He's a complete player and right now he might be the best player in the playoffs.''
Nowitzki has put to rest the idea he's a 7-footer who shoots 3-pointers, but is afraid to mix it up in the paint. You don't average 9.3 free throws per game in the playoffs while hanging out behind the arc.
OK, he's still not a shutdown defender. But he's no liability, either. Just ask LaMarcus Aldridge, Pau Gasol and Kevin Durant.
As for the notions he can't create his own shot or isn't a Kobe-like leader, Nowitzki put that to rest in Game 4 of the conference finals.
Dallas trailed by 15 points with 5:06 left, headed to a 2-2 series tie, when Nowitzki took over. Hitting all sorts of ridiculous, off-balance shots, like his new one-legged, step-back jumper, he scored 12 points in a 17-2 finish that forced overtime. At the end of OT, he set up the key score by drawing defenders toward him and passing to a wide-open Kidd in the corner.
Two nights later, Nowitzki proved it wasn't a fluke. He capped another late rally with a go-ahead 3-pointer, then made a pair of free throws to seal the game and the series.
The debate is no longer whether he belongs among the greatest players in his generation, but how high up. Coach Rick Carlisle has called his superstar among the 10 best players in league history.
Miami coach Erik Spoelstra may have framed it best, calling Nowitzki ''one of the most unique players in the league because of his size, his skill.'' Spoelstra has a guy named LeBron James who could be described the same way, perhaps setting up some tantalizing, late-game action when Dallas has the ball and they are matched against each other.
Nowitzki is the Mavericks' career leader in pretty much every significant category. He's the face of the franchise, not just currently, but all-time. There were some great Dallas teams before he arrived, but the greatest era revolves around him. For a comparison across all sports, think of Tom Brady and his impact on the Patriots - save for all those championships, of course.
The organization matters to Nowitzki. That's why when he was a free agent last summer, teams didn't woo him. He didn't shop around for another club that would've put him closer to a title - like, uh, James and Wade did - because he didn't want to win a championship anywhere else.
Once team owner Mark Cuban promised Nowitzki his heart and wallet remained committed to chasing a title, the big German signed for four more years. He took about $4 million per year less than the maximum because he wanted to make sure there was enough to go around for his supporting cast.
That's how he leads. Another example came after Dallas won its second straight on Los Angeles' home court. Seeing teammates celebrating in the locker room with too much gusto, he reminded them the series was only halfway done.
''I think it's his growth as a player, understanding the moment and a situation,'' Kidd said. ''He's the best player, he's our captain. We look to him when things are tough and when things are good. He felt it was time for him to say something. He picks his spots. When he talks, everybody listens.''
One thing he doesn't talk about is his status among league hierarchy.
Legacy? What his success says about European-bred players? Please.
''That's all media talk to me,'' he said. ''That's all something we can talk about in 10, 15 years, when my career is over. Right now, I'm chasing my dream. We came so close five years ago. It took a long time to get back to this stage. We obviously want to win. We'll see what happens in these next two weeks, I guess.''
Yep, he'll either be part of the conversation about ''best player to never win a ring'' or working his way up in the debate of ''best player,'' period.
---
AP Sports Writer Tim Reynolds in Miami contributed to this report.
---
---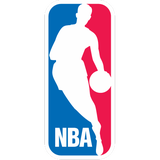 Get more from National Basketball Association
Follow your favorites to get information about games, news and more
---