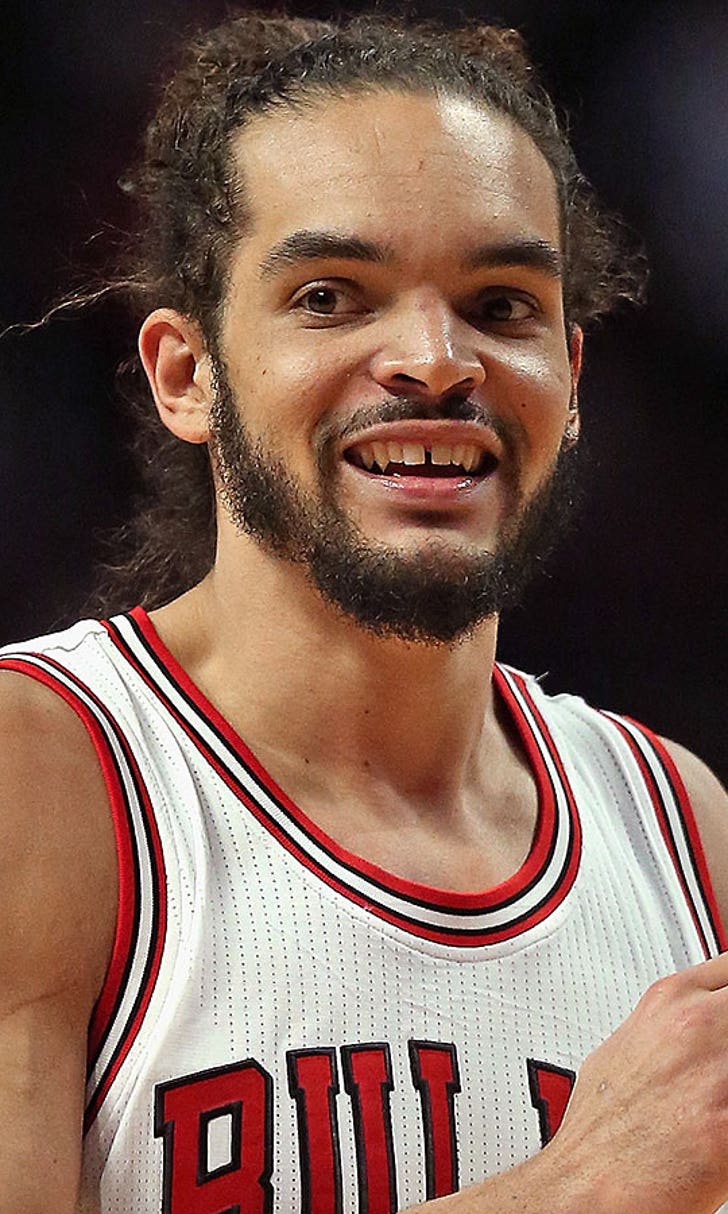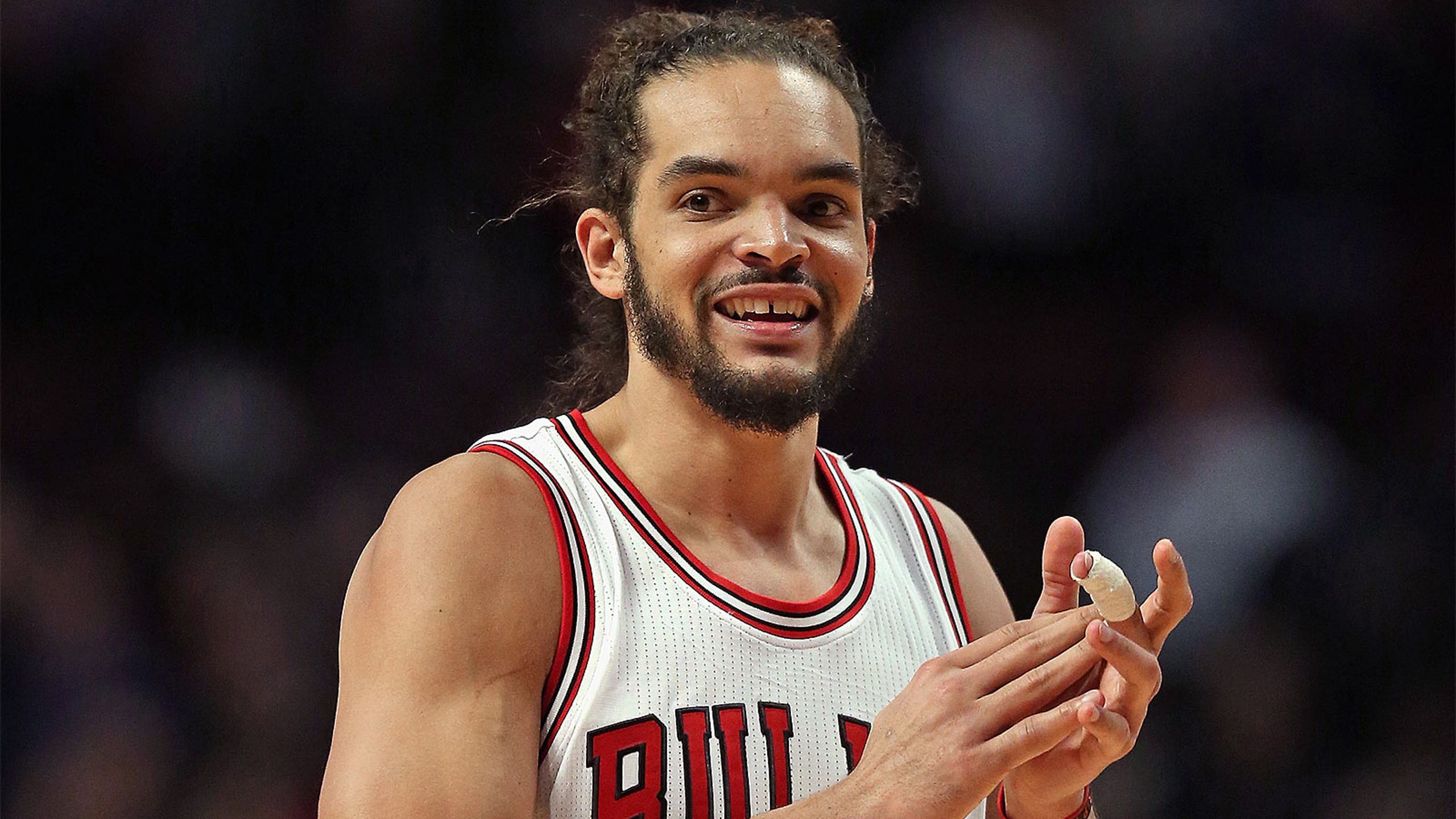 Noah '50-50' to return on Saturday, next week is more realistic
BY Brett Pollakoff • January 8, 2016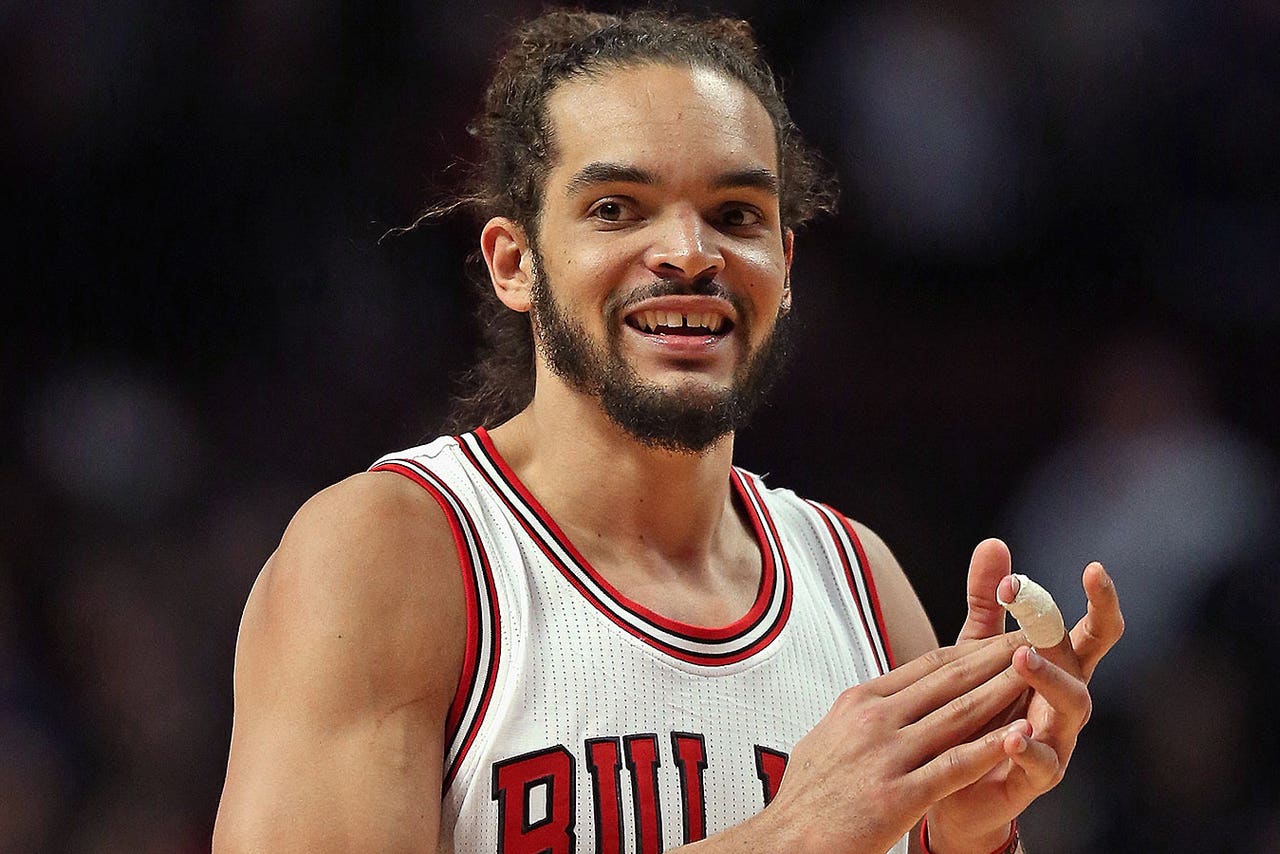 Joakim Noah has missed the last eight games for the Bulls with a shoulder injury, and since the team has managed to compile a record of 7-1 in his absence, there doesn't seem to be any real reason to rush him back into action.
There's a possibility Noah could return for Saturday's contest against the Hawks, but head coach Fred Hoiberg would rather wait to get him back when the schedule gets tougher later next week.
"He's out [Thursday against Boston] and then Saturday, right now, he's 50-50 at best I'd say," Hoiberg said, via Vincent Goodwill of CSN Chicago. "Hopefully, we'll get him for next week for sure, back for that four-in-five-nights stretch."
Noah hasn't been a factor offensively for a while now, but his defensive presence and energy as part of the reserve unit this year has certainly been appreciated. He's averaging 8.8 rebounds, 3.8 assists and 1.1 blocked shots in 22.3 minutes per contest.
---
---