National Basketball Association
National Basketball Association
New Nuggets limp into the playoffs
Published
Apr. 14, 2011 11:38 p.m. ET

The Denver Nuggets cast aside conventional wisdom and actually played better without All-Star Carmelo Anthony after trading him to the New York Knicks in February.
They were 32-25 with the best player in their history, 18-7 without him. They improved in just about every offensive and defensive statistical category following the blockbuster deal.
Now, they're going against the grain again as they both storm and limp into the NBA playoffs.
The Nuggets showed they could win without a superstar because of a deep rotation and problems they present in preparation. As coach George Karl was fond of saying, ''I don't even know who's going to shoot it, how can (my opponents)?''
Yet, as they prepare for their first-round series opener Sunday against Oklahoma City, another team that reshaped its roster at the trade deadline, the Nuggets aren't even sure who's going to be on the court.
Center Nene missed the last 1 1/2 games with a strained left groin; guard Arron Afflalo has been bothered by a strained left hamstring for more than a month and tweaked it again this week; and point guard Ty Lawson sprained his left ankle in the season finale Wednesday night.
Afflalo is the one go-to guy on the Nuggets' roster, but he's rusty. Nene can outrun center Kendrick Perkins downcourt, but if he's hurt, it could create more of a muscle-and-tussle game in the low post than the Nuggets would like.
All three are key figures in Denver's designs on reversing Oklahoma City's 3-1 regular season series against the Nuggets.
The Thunder beat Denver twice in a three-game span earlier this month when the Nuggets were missing Afflalo and center Chris ''Birdman'' Andersen (right ankle).
''It was kind of frustrating for me to watch two games in a week, for them to beat us,'' Afflalo said. ''They did have somewhat of a swagger about their game a little bit. Hopefully we can put that to a stop.''
Because they weren't at full strength, the Nuggets aren't putting much stock in their 101-94 loss to the Thunder at home on April 5 or their 104-89 loss at Oklahoma City three nights later.
Neither are the Thunder.
''No, nothing,'' Kevin Durant said when asked if he took anything from those two wins. ''You never know how those guys are going to play. You never know who's going to be the guy each night. One night it's Ty Lawson, one night it's Danilo Gallinari, one night it's Kenyon Martin. So, you never know. So, it's tough to prepare.
''We've just got to worry about their whole team. They play well together, do a great job of moving the basketball and playing defense,'' Durant said. ''It should be fun, though, because we're the same type of team. We rely on our defense. I think one thing we do have to take out of the game is transition. They're a team that gets up and down quick. Ty Lawson at the point guard is so good at pushing the tempo.''
There's bad blood brewing in this budding rivalry.
Nene and Perkins exchanged elbows, words and several shoves in the last two games, and Denver point guard Raymond Felton called the Thunder trash-talkers.
On Thursday, Karl added some more fuel by suggesting there was some below-the-belt banter in the Thunder locker room after they won in Denver for the first time since moving from Seattle.
''We know what they were saying after the game here, we know. I'm not going to bring it to the public but we know, I mean, it gets back to us,'' Karl said. ''We've got ball boys in that locker room. We've got players that have the same agents. We know what's going on.''
Earlier in the week, Karl agreed with Felton that the Thunder were cocky.
''We're cocky? No, I don't think that,'' Durant said. ''We play with an edge, of course. That's what you have to play with in this league. I don't think we're cocky. We don't go out and say that we want to play the Denver Nuggets because we think we can beat them. We don't do that. We respect them as a team. We always have a humble approach to everything, but we do play with an edge.
''When you're on the floor, of course, you're going to play with an edge. You can't be too nice in this league. I guess that's what he's referring to. But we don't do any talking in the media. I make sure guys don't do any of that, so I don't see where they get those comments from.''
The Nuggets likely won't be at full strength against the Thunder again when the series starts, although Karl said he was hopeful he'd have everybody available.
''I don't talk about injuries during the playoffs,'' Karl said. ''That's one time I don't. You kind of know the beast during the regular season. If we can steal 15 or 20 minutes of surprise by not talking about it, it has a value in a playoff series.''
Afflalo played sparingly against Golden State on Monday before leaving when his hamstring tightened.
''If I could have just rested, obviously I would have been in a better position,'' he said. ''But I didn't, so you've got to live with it and move forward.''
If Afflalo is limited, expect plenty of two-point guard sets with Karl playing both Felton and Lawson together to push the pace.
---
AP Sports Writers Jeff Latzke in Oklahoma City and Lynn DeBruin in Salt Lake City contributed.
---
---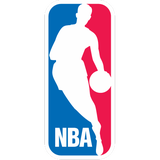 Get more from National Basketball Association
Follow your favorites to get information about games, news and more
---