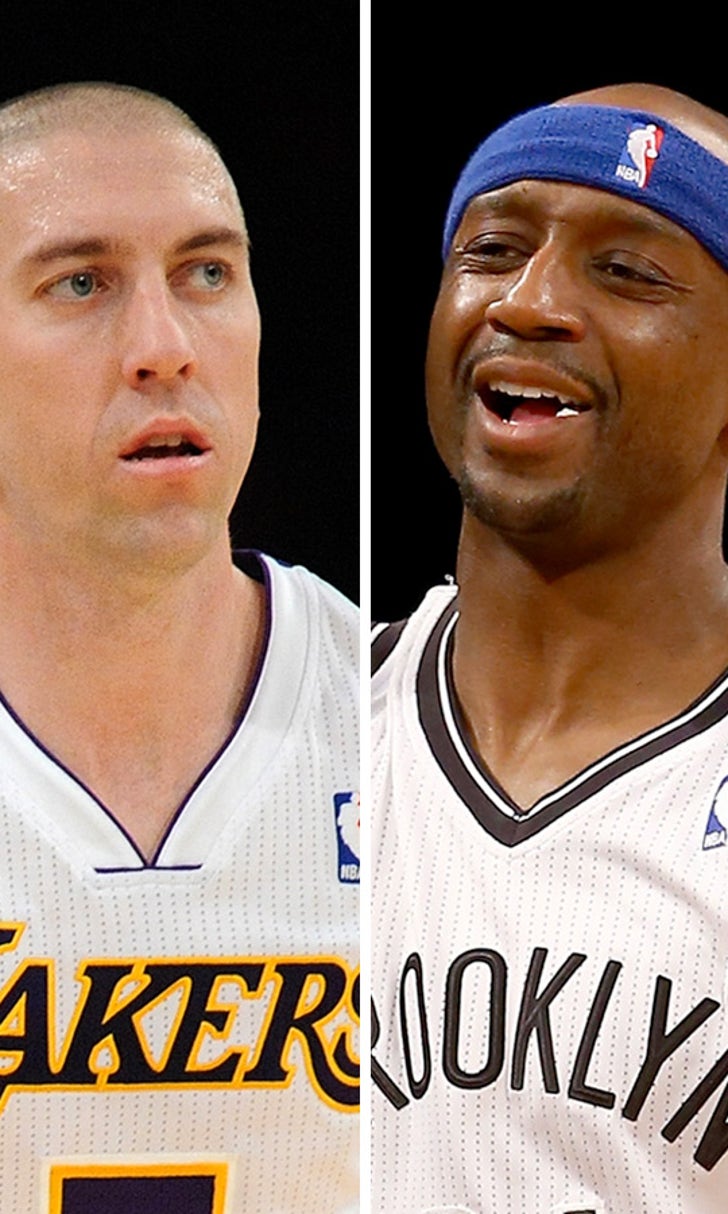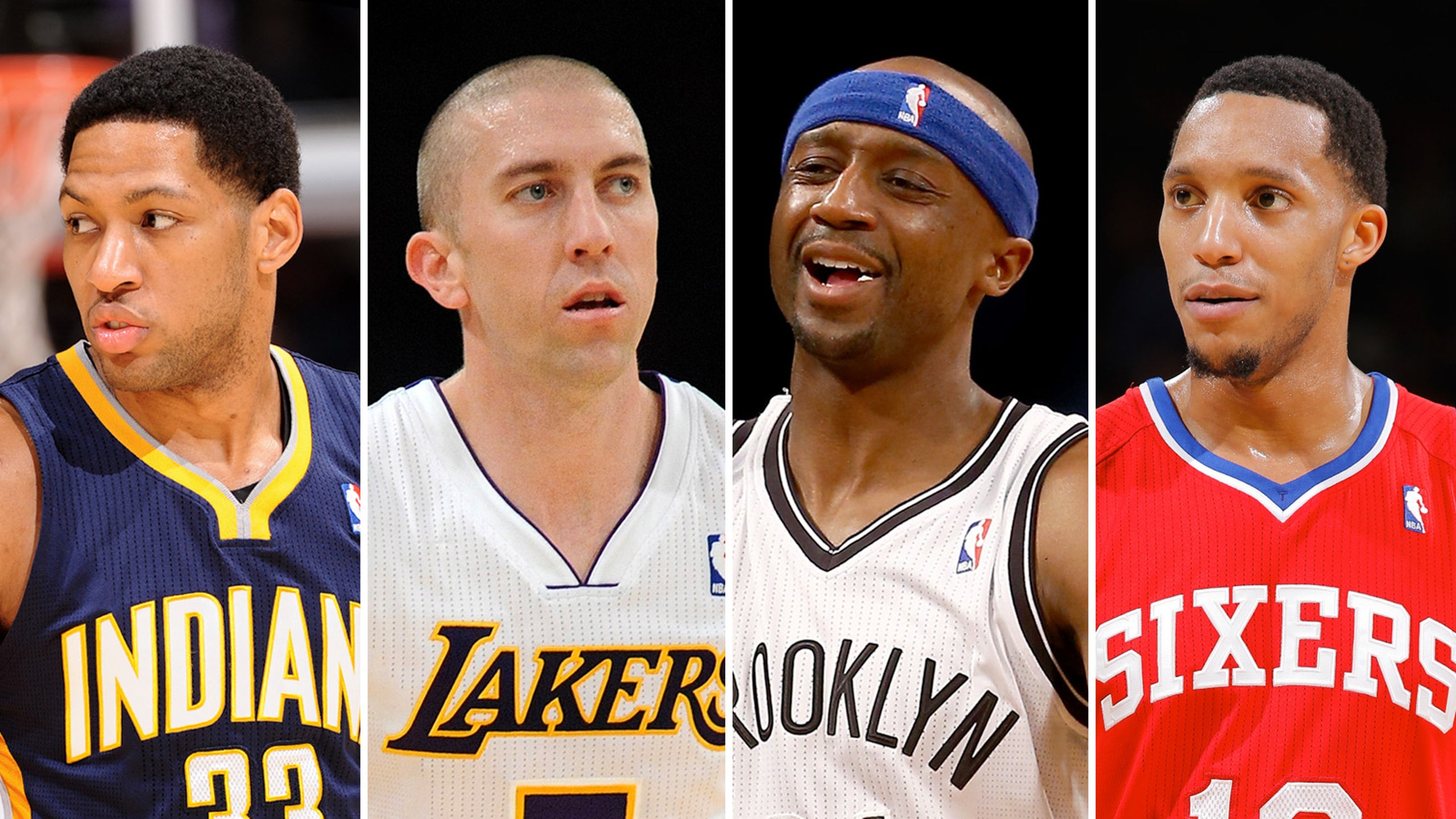 NBA trade deadline roundup: Who's going where?
BY foxsports • February 20, 2014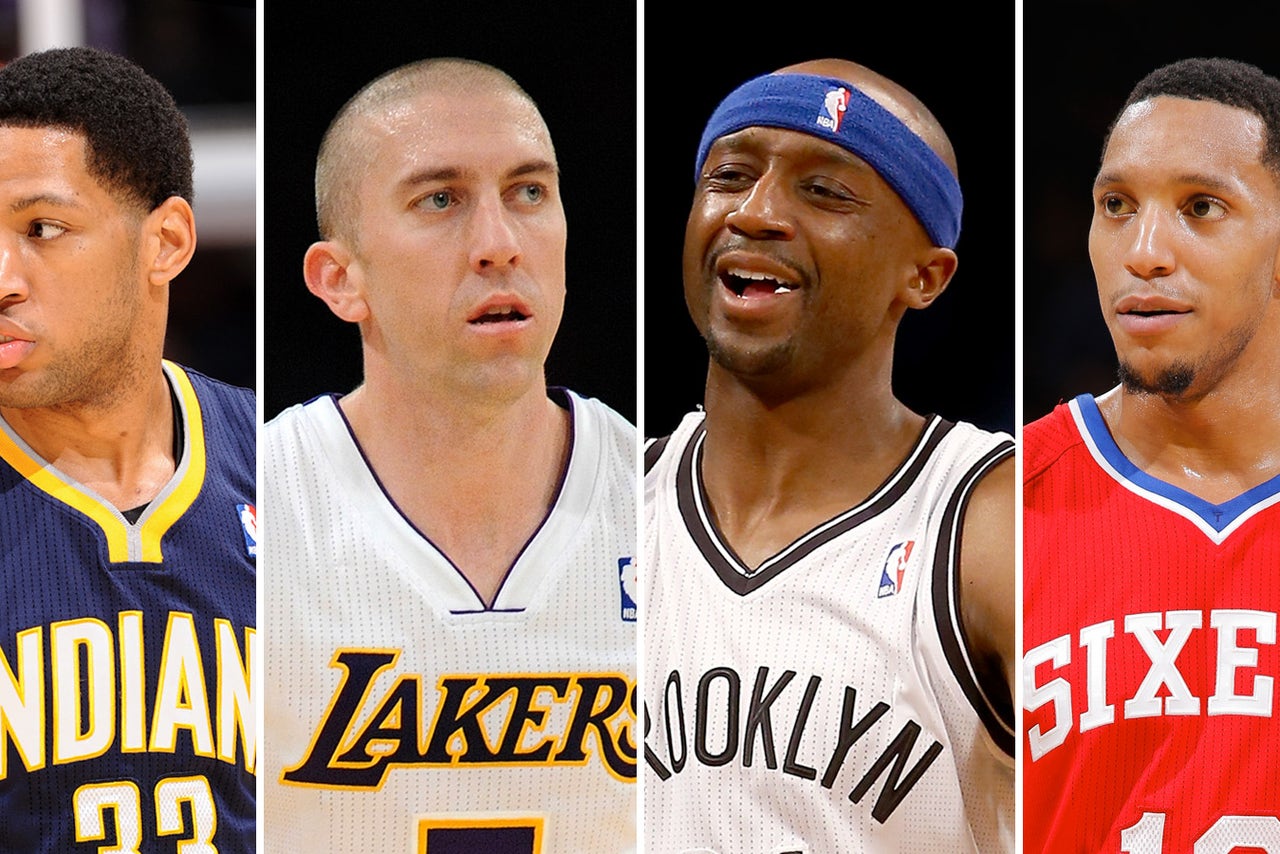 As NBA trade deadlines go, this was kind of a snoozer, especially since so many big names that were rumored to be in the mix ended up going nowhere.
Carmelo Anthony is still with the Knicks. Rajon Rondo is still with the Celtics. Kevin Love's not leaving the Timberwolves, at least not yet. Even the long-expected-to-be-traded Pau Gasol is remaining with the Lakers -- although former teammate Steve Blake is headed to the Warriors.
And when one of the biggest names traded is Steve Blake, then yeah ... it's a snoozer.
Here's a roundup of some players who will be on the move.
• As noted above, guard Steve Blake is headed to the Golden State Warriors in a deal announced Wednesday, and in return the Los Angeles Lakers get reserve guards Kent Bazemore and MarShon Brooks. In Blake, the Warriors hope they've landed a steady hand and capable backup for star point guard Steph Curry. The Lakers? Well, at least they earn a little salary cap relief. For the record, Kobe Bryant wasn't happy with the deal.
• Also on Wednesday, we learned that the Brooklyn Nets were sending guard Jason Terry and power forward Reggie Evans to the Sacramento Kings. In exchange, the Nets picked up Marcus Thornton. Every single player involved in this trade is having a down year, but the Nets might at least be in playoff contention. If Thornton can even come close to resembling the player he was from about 2010 to 2012, Brooklyn will benefit. Sacramento is mired in last place in their division. Will Evans or "The Jet" help their cause? They probably can't hurt.
• As NESN and multiple media outlets report, the Indiana Pacers and the Philadelphia 76ers may have pulled off the biggest deal of the day. The soaring Pacers reportedly will send forward Danny Granger to the woeful 76ers in exchange for guard/small forward Evan Turner. As part of the deal, power forward Lavoy Allen also would head to the Pacers. Once one of Indiana's top assets on the floor, Granger hasn't been anywhere close to the same player he was before knee surgery last season. Turner, however, was the 76ers' leading scorer. So if it's possible, the Pacers apparently just got even better.
• As reported by FOX Sports Florida, the defending champion Miami Heat now have an open roster spot after sending veteran guard Roger Mason Jr. to the Sacramento Kings. On paper, the Heat earn a conditional second-round draft pick in 2015 out of the deal. But if the Kings end up waiving Mason Jr., as has been reported, Miami won't be able to use that pick, according to FS Florida. Mason Jr. averaged 3 points this season, so the Heat lose little -- at least immediately -- and the Kings also gain little.
• As reported by FOX Sports Ohio, the Philadelphia 76ers are sending starting center Spencer Hawes to the Cleveland Cavaliers, in exchange for Cavs forward Earl Clark, center Henry Sims and two second-round draft picks. Hawes has put up decent averages this season (13 points, 8.5 rebounds) in service of a truly terrible team that has no choice but to attempt a rebuild. The Cavs don't lose much production, with neither Clark nor Sims averaging anywhere near double digits in points.
• The 76ers also were involved in a three-way trade with the Washington Wizards and the Denver Nuggets. Philly picked up Wizards point guard Eric Maynor, while Wizards forward Jan Vesely got sent to the Nuggets in exchange for point guard Andre Miller. The deal may end up benefiting all parties. The Wizards are desperate to make the playoffs, the Nuggets are desperate to get rid of an unhappy Miller, and the 76ers are, well, just desperate. They'll pick up two second-round draft picks, one apiece from Washington and Denver. Philly also gives up a protected 2014 second-round pick to Washington.
• In a separate deal, the Nuggets reportedly also traded swingman Jordan Hamilton to the Houston Rockets, which is fitting because it's the state where Hamilton played in college (Texas Longhorns). In return, the Nuggets picked up guard Aaron Brooks. Denver needed to fill that position, since both Ty Lawson and Nate Robinson have suffered injuries of late. The Rockets are hoping Hamilton provides them with more offensive firepower.
• As reported by FOX Sports Wisconsin, the Milwaukee Bucks and the Charlotte Bobcats have agreed to a trade. The woeful Bucks are giving up guards Gary Neal and Luke Ridnour, while the Bobcats lose guard Ramon Sessions and forward Jeff Adrien. Neal averaged decent numbers with the Bucks and could be a good fit for Charlotte, which isn't too far out of playoff contention. But Neal sat out a long stretch of games after getting into a verbal altercation with Bucks center Larry Sanders early this year. Ridnour has struggled all year, dealing with a back injury and dwindling minutes. But Sessions is not a bad pickup for Milwaukee. The team drafted him initially in 2007, and he's averaging 10.5 points and shooting above 40 percent. Adrien is an afterthought in the deal, averaging 2.3 points and 3.5 rebounds.
Other trade news:
• The Los Angeles Clippers are sending forward Antawn Jamison to the Atlanta Hawks. In return, the Clips get draft rights to Cenk Akyol, a 2005 draft pick who's playing in Turkey.
• Yahoo is reporting that the Orlando Magic may try to buy out power forward Glen Davis.
• The Brooklyn Nets have worked out veteran center Jason Collins, a move confirmed by general manager Billy King.
• The San Antonio Spurs reportedly have picked up forward Austin Daye from the Toronto Raptors in exchange for guard Nando De Colo.
---
---