National Basketball Association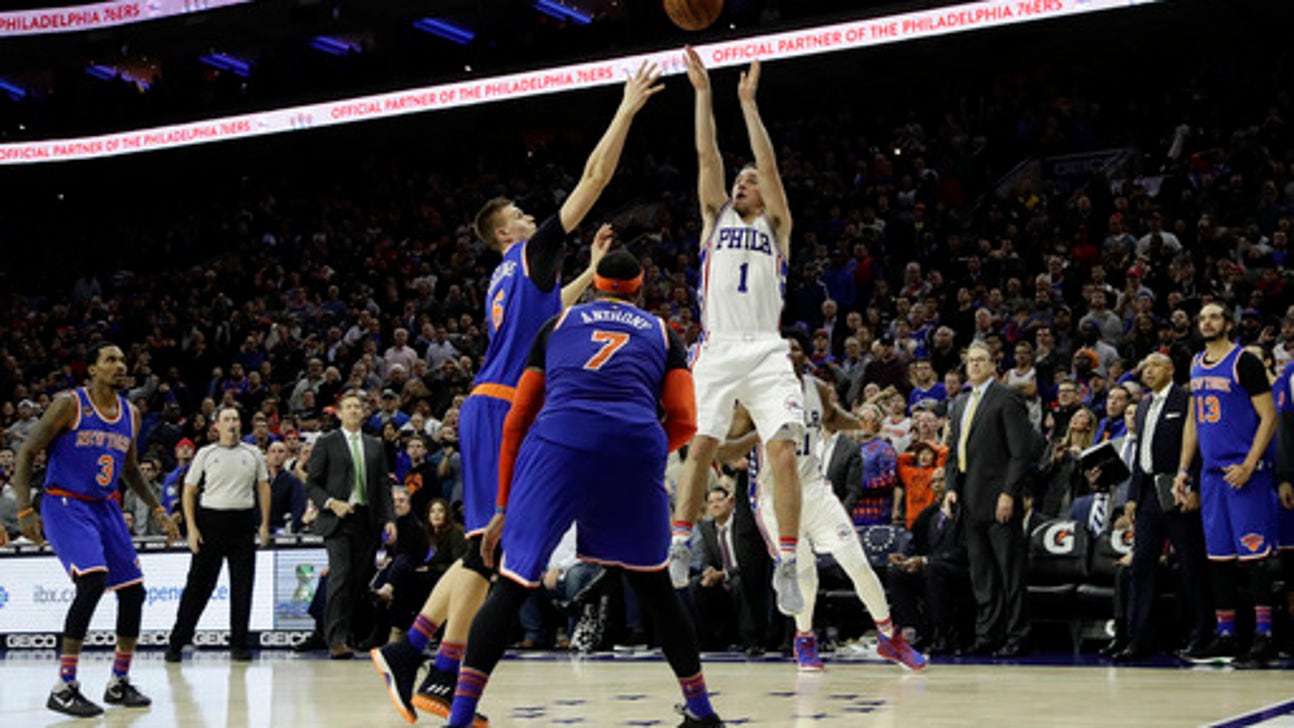 National Basketball Association
McConnell's jumper at buzzer sends 76ers past Knicks, 98-97 (Jan 11, 2017)
Updated
Mar. 4, 2020 7:29 p.m. ET

PHILADELPHIA (AP) Joel Embiid wrapped his hands around T.J. McConnell's neck, and let out a yell for a victory sweeter than the taste of endless rounds of Shirley Temples.
With his team down 10 with 2:29 left, Embiid sparked a 76ers' rally like the franchise player Philly expects him to become. McConnell's baseline jumper for the win, well, that was just the cherry on top.
McConnell shot at the buzzer gave the suddenly streaking Philadelphia 76ers a 98-97 victory over the New York Knicks on Wednesday night.
Embiid had 21 points and 14 rebounds to help the Sixers rally from a 17-point deficit and win for the fourth time in five games.
''Playoff time, baby,'' Embiid said.
The postseason still seems a bit optimistic for the Sixers. But playoff hopes are crashing for the Knicks with their ninth loss in 10 games.
Derrick Rose returned from a one-game hiatus and scored 25 points for the Knicks. Carmelo Anthony had 28.
Rose showed why New York needs him on the court, two days after an unexcused absence. He missed Monday night's loss to New Orleans when he traveled home to Chicago without informing the team first.
Rose stepped back for a mid-range jumper with 1:24 left that pushed New York's lead to 95-89, and he cut through the lane for an up-and-under bucket on Embiid that kept the lead at three.
Embiid banked in a 3-pointer and had fans chanting ''Trust the Process!'' He followed with a layup to make it a one-point game and McConnell, who scored eight points, shot one over Anthony at the horn to send the crowd into a frenzy.
''We should tell ourselves this was unacceptable,'' Anthony said.
Rose was absent Monday for what he described as family reasons. He said his trip to Chicago had nothing to do with basketball and he apologized to his teammates and Knicks management, telling them it won't happen again.
''I only missed one game,'' Rose said. ''If I felt like I needed more time, I would have talked to the front office. But I feel like everything is all right.''
Rose insisted he simply left for the family matter and not because of any rift with the Knicks.
''The relationship I'm building with Phil (Jackson) and Steve (Mills), I wouldn't mind asking (for more time off) if I needed it,'' Rose said. ''I feel fine. What happened a couple of days ago, that's in the past.''
Embiid is a huge part of Philly's future.
He missed the final minutes of the first half with a sprained left ankle. Embiid, who missed two seasons recovering from injuries, returned in front of fans who were sipping his favorite Shirley Temple drink. Embiid has long been a fan of the sweet concoction of lemon-lime soda, grenadine and a maraschino cherry, and the Sixers sold the drink as part of a promotional push to get him an All-Star spot.
Embiid got hooked on the drink during his lone season at Kansas.
''One night, I went out with my teammates. I don't drink alcohol so I wasn't drinking,'' he said. ''This girl walked up to me, she was talking to me, she was like, `Why aren't you drinking?' I was like, `I just don't drink, alcohol is nasty.' She was like, `I might have something for you.' She went and got a Shirley Temple. Then I was like, `Oh, OK.' Then I fell in love with it and since then, I've been drinking it.''
TIP-INS
Knicks: Whoops. The Knicks deleted a tweet that showed Rose talking to Anthony with the caption, ''Communication is key.'' They reposted the photo with a caption that read, ''(at)carmeloanthony & (at)drose chat in the huddle.''
76ers: Ben Simmons, the No. 1 overall draft pick, is making strides in his comeback from a broken right foot and he could make his season debut within the month. The Sixers, though, have not put a timetable on his return. He competed in 5-on-0 drills this week for the first time and has recently started traveling with the Sixers. Coach Brett Brown said Simmons could make the same impact as Embiid.
''We believe Ben is going to be in that same species, that same genre,'' he said. ''But we haven't seen him. You feel like that's going the way that we hoped that it would.''
HE SAID IT
''In all my years of basketball, that was my first one,'' McConnell said of his buzzer-beater. ''If there was one in grade school, I can't remember it. I know there wasn't one in high school or in college either.''
DERRICK AND THE BULLS
Rose carried Chicago to the top of the Eastern Conference in the 2010-11 regular season, earning NBA MVP honors and leading the franchise to success it hadn't enjoyed since Michael Jordan took the Bulls to their last of six titles in 1998.
Rose has struggled with injuries over the last four years, and Chicago dealt him to the Knicks on the eve of the NBA draft with a year left on his contract. He refused to dwell on his time with the Bulls, who visit New York on Thursday night.
''That's the past. Can't think about it,'' he said.
UP NEXT
Knicks: Rose looks to carry the Knicks past the Bulls.
76ers: The slumping Charlotte Hornets come to Philadelphia on Friday night.
---
---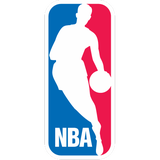 Get more from National Basketball Association
Follow your favorites to get information about games, news and more
---