National Basketball Association
National Basketball Association
Martin's shot lifts Wolves over Warriors, 121-120
Published
Jan. 25, 2014 1:04 a.m. ET

OAKLAND, Calif. (AP) The streak that has haunted Minnesota all season is finally over.
After losing 11 straight games decided by four points or less, the Timberwolves wouldn't let another opportunity slip away.
Kevin Martin made a step-back jumper with 8.4 seconds left for the go-ahead score, Kevin Love lived up to his new All-Star credentials and Minnesota outlasted the Golden State Warriors 121-120 on Friday night for its third consecutive victory.
''It feels good. Eventually we've got to win games like that,'' said Love, who was voted into the All-Star game as a starter for the first time Thursday. ''We just need to grow up in situations like that and get a little bit of luck on our side.''
Martin scored 26 points despite playing with a cut on his right pinkie, and Love finished with 26 points, 14 rebounds and eight assists after turning his left ankle in the third quarter.
Minnesota double-teamed Stephen Curry on a pick-and-roll on the final possession, forcing him to pass to a wide-open Harrison Barnes standing just inside the 3-point line. Barnes missed the jumper before the final buzzer sounded, leaving Golden State with its second straight loss - and giving the Timberwolves a monumental win that has eluded them all season.
''I just like the way we competed all game,'' Wolves coach Rick Adelman said. ''I didn't think anybody was going to stop anybody in the first half, but in the second half we stayed with it. It's the type of team that scores in bunches so you have to get some kind of momentum going where you're shutting things down.''
The back-and-forth game featured just about everything - except defense.
The Warriors outshot the Wolves 55 percent to 50 percent but were outrebounded 44-41. Both teams also finished 9 of 13 from beyond the arc.
Curry had 33 points and 15 assists in his first game since being voted to the Western Conference All-Star team as well, and David Lee added 23 points and seven rebounds for the streaky Warriors - who have lost five of seven since winning 10 in a row.
''There is not one guy that is doing their job defensively,'' coach Mark Jackson said.
In the first game since the NBA announced Thursday that Curry and Love were voted All-Star starters, neither newbie disappointed on the offensive end.
And neither team did, either.
The Warriors scored the final 10 points of the third quarter to take a 98-91 lead before Minnesota rallied to tie it halfway through the fourth.
The Wolves began to pull away when Ricky Rubio stole the ball from Curry and passed ahead to Love, who started a three-point play when he was fouled by Curry, putting Minnesota ahead by four. Corey Brewer hit a 3-pointer the next time down to give the Wolves a 116-111 lead with 2:55 remaining.
The teams traded baskets before Andre Iguodala's jumper brought the Warriors within three. Rubio made one of two free throws, then Iguodala hit a 3 while getting fouled by Martin - but missed the potential tying free throw.
Iguodala got the ball back after a miss by Minnesota, and he was dribbling on the fast break before Rubio stepped in front of him to draw a charge, which Iguodala vehemently protested.
Iguodala followed on the next possession with two free throws to give Golden State a 120-119 lead with 27.9 seconds left after getting fouled on a reach-in by Martin, who quickly atoned for his mistake. Love found Martin for a shot over Klay Thompson in the corner to put the Timberwolves in front for good.
''Maybe I should (get) hurt more,'' Martin joked.
Nikola Pekovic added 22 points and 14 rebounds, and Rubio dished out 12 assists and scored nine points for a Minnesota team searching for consistency.
Both sides entered the game at less than full strength.
Andrew Bogut, who tied his career high with seven blocks, strained his right knee and Lee sprained his left shoulder in the fourth quarter of Golden State's loss to Indiana on Monday night. Alexey Shved played with a plastic mask over his broken nose, and Martin started with a lacerated pinkie for Minnesota.
The teams were tied 63-all at halftime, and nothing slowed them down after the break.
Love appeared to turn his left ankle going for a rebound, but he shook off the pain and stayed in the game, giving Golden State fits on the boards to bring Minnesota back.
''I thought we were going to score 200 points tonight,'' Martin said. ''Each team.''
NOTES: Minnesota's second team bus, carrying Adelman and about half the players, arrived an hour before tipoff after getting backed up in traffic from San Francisco - where most visiting teams stay. ... The Warriors had won seven straight over the Wolves entering the game, including once this season. ... The Warriors and Wolves meet for the final time this season April 14 in Oakland.
---
---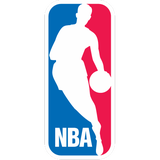 Get more from National Basketball Association
Follow your favorites to get information about games, news and more
---