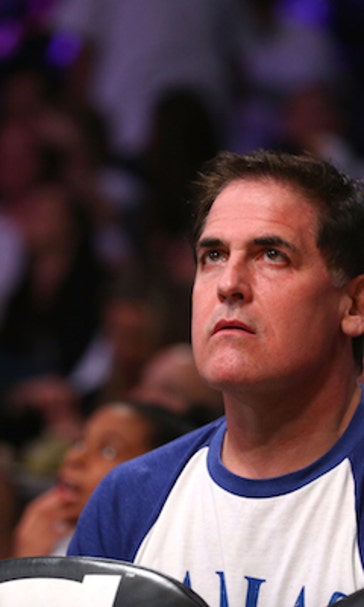 Mark Cuban not accepting DeAndre Jordan's apology
July 11, 2015

By Larry Brown
DeAndre Jordan sent a few tweets on Friday to publicly apologize to Mark Cuban and the Dallas Mavericks for backing out on his commitment to the team, but Cuban is not accepting it — for good reason.
Here are the tweets that were sent from Jordan's account.
The words were completely generic and seemed to be written by a PR/social media type of person acting on behalf of Jordan. Cuban felt the same way and said so in a message via his Cyber Dust app Saturday.
We completely agree with Cuban that that wasn't a real apology. Has Jordan called or personally texted Cuban and Chandler Parsons, who spent so much time recruiting him? Until he does that, then he really hasn't apologized. Just letting someone pen an apology for you and post it on Twitter is the right idea toward making amends, but it doesn't fully count. From the sounds of things, Parsons isn't even interested in hearing the apology right about now anyhow.
More from Larry Brown Sports:
---
---