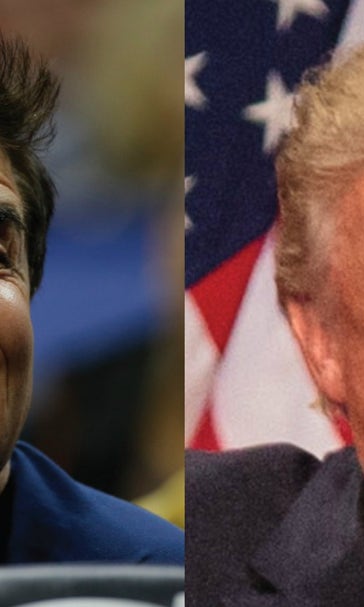 Mark Cuban confirms being recruited to run against Donald Trump
May 14, 2016

There are no traditional party lines in America anymore.
There are only Trumps and Never Trumps now, and these new factions are trying their hardest to be messier and more assymetrical than any factions ever assembled under the "Republican" and "Democratic" namesakes.
As its name suggests, Team Never Trump is a potpourri of voters from across the political spectrum united under their shared belief that Donald Trump should never, ever have access to nuclear missiles. Stopping Trump is their primary and only objective, and now that its become clear that this thing isn't just going to go away, the Never Trumps are ramping up efforts to stop the GOP frontrunner from reaching the Oval Office.
Heading this foray are members of the Republican party, who, according to The Washington Post's Philip Rucker and Robert Costa, are currently in engaged in a last-ditch scramble to find anyone who might have a fighting chance to stop Trump from hijacking the GOP nomination at this late juncture.
The list of candidates the group has reached out to reportedly consists mostly of politicians, including former Massachussetts governor Mitt Romney and former secretary of state Condoleezza Rice.
The least typical character of the group is Dallas Mavericks owner Mark Cuban, who confirmed to the Post that he'd been contacted about mounting a last-minute bid for nomination.
Cuban said he's confident he could put his fellow billionaire "in his place," but doesn't think there's enough time left to mount a serious challenge.
"I don't see it happening," Cuban wrote. "[Trump] could come after me all he wanted, and he knows I would put him in his place. All that said, again, I don't see it happening. There isn't enough time." 
Cuban's pass comes on the heels of his recent Trump tongue-lashings. The Mavericks owner broke out some heavy criticism for the GOP frontrunner at a business conference in Las Vegas on Thursday, saying he considers Trump both an idiot and a friend.
Welp. "President Cuban" was fun while it lasted.
Dan is on Twitter. He's going to run for comptroller then pull out to receive kickbacks just to prove the American Dream is still alive.
---
---