National Basketball Association
National Basketball Association
Magic better after blockbuster trades
Published
Dec. 18, 2010 12:00 a.m. ET

Orlando Magic general manager Otis Smith is a lot of things, but one thing he isn't is a man who has made his living shaking things up.
Spend a few minutes around the 46-year-old former Magic guard, and you're sure to hear the phrase, "I like our team," at least once — probably more.
But Saturday was different. Otis Smith did the most un-Otis-Smith-like thing he has done in his four-plus years as GM. He made not one, but two blockbuster trades in one afternoon. And his team is much better for it.
For starters, Smith did the unimaginable. He moved the unmovable. He traded Rashard Lewis and his massive contract. The Magic dealt Lewis, the NBA's second-highest-paid player, to Washington in exchange for eccentric and often-troublesome Wizards guard Gilbert Arenas.
Shortly thereafter, Orlando sent veteran shooting guard Vince Carter, backup center Marcin Gortat, reserve small forward Mickael Pietrus, a 2011 first-round draft pick and cash to Phoenix in exchange for Hedo Turkoglu, Jason Richardson and Earl Clark.
The end result — other than a skeleton crew for Saturday night's game against the 76ers — is a team that, if nothing else, can put the ball in the basket. These guys can score and score in bunches.
The moves won't do anything to correct Orlando's recently suspect defense, and there are still some questions about what exactly the Magic rotation will look like, but the fact is this: With Turkoglu, Richardson and Arenas in and Lewis, Carter, Pietrus and Gortat out, the Magic have a much better chance of winning an NBA title.
Despite his respectable averages, Carter has been a disappointment since coming to Orlando -- a failed experiment and a less-explosive shell of his former self who resorted to taking far too many jumpers. When Carter was in the game, Carter had the ball. And in the Magic's system, that kind of approach doesn't fly.
Gortat, while extremely talented, would have forever been buried behind Dwight Howard on the Orlando depth chart. Certainly, the Magic have some depth questions at center without him, but based on Saturday's events, there's no reason to rule out more moves in the coming days, weeks or months.
Pietrus has been unreliable at best since coming to Orlando, occasionally showing flashes of brilliance but more often than not coming up short of expectations. Lewis, no matter how well he played, was never going to live up to the expectations that came with his six-year, $118 million price tag.
Turkoglu, however, is a fan favorite in Orlando. In his five seasons with the Magic, the 6-foot-10 forward was a true jack-of-all-trades who developed a reputation as "Mr. Clutch" and seemed to always come up with a big play when the Magic needed it.
He has struggled since signing a free-agent contract with Toronto and then being dealt to the desert, but Turkoglu was always a product of Orlando's system — not a great individual player — anyway, and a return home could spell a return to the Turkoglu of old.
Richardson gives Orlando another deadly shooter and a significant 3-point threat. The 29-year-old shooting guard has shot 39 percent or better from behind the arc in each of the past four seasons and was averaging better than 19 points per game in 25 contests with the Suns this year.
Certainly, fighting for shot attempts alongside Arenas, Turkoglu, Howard and Jameer Nelson, among others, will cut into Richardson's scoring average, but he has the opportunity to be a very successful player in Orlando's inside-out system.
Arenas brings with him a host of personal issues, but he's still a fantastic basketball player and has the potential to be the kind of consistent scorer Orlando needs. And if there's anybody in the league who can handle a personality like Arenas, it's Smith.
Smith's relationship with Arenas dates back to the early 2000s, when Smith was the executive director of basketball operations for the Golden State Warriors before joining the Magic front office. Arenas sees Smith as a father figure, and that relationship between the two will prove beneficial for Orlando.
The Magic's recent struggles on a four-game swing out west were the catalyst for the moves, and Smith clearly came to the realization that the roster as-is wasn't going to get his team to where he wanted them to be.
"The West Coast trip, to me, was going to decide whether or not we're going to fix our woes or continue down the same path," Smith said after Orlando's morning shootaround. "I don't think we played particularly well leading up to the West Coast trip. Then on the West Coast trip, some of our woes continued, so you start to explore the opportunities that are out there."
Orlando started the season 15-4 but has struggled of late, dropping five of the past six games. And even in their early season wins, the Magic were hardly impressive.
"I look at our team and, quite frankly, we played OK at the start of the season," Smith said. "We haven't played great since the start of the season. We've won our share of games, and we've lost our share of games. You still have to be able to forecast where your team is going to be, primarily when you start looking at the postseason for us. I think we have to look at getting better."
Do the changes make the Magic a legitimate Finals contender? Maybe. They're certainly closer than they were Saturday morning. But the team that got thumped by Denver on Tuesday didn't have a chance.
In a matter of mere hours, Smith -- the guy who's always content to stand pat — reconstructed the entire Magic rotation. Only time will tell whether it works out for the better, but bless him, at least Smith is trying.
Six months from now, we'll debate whether the moves were unnecessary, knee-jerk reactions, but Smith had to do something, and he did. If Smith and the Magic are going down, they're going down swinging.
And when you're a fledgling contender like the Magic are right now, that's the most you can ask.
Be sure to follow @FSMagic on Twitter for Magic news, analysis and more all season long!
---
---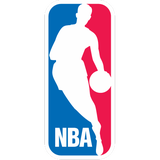 Get more from National Basketball Association
Follow your favorites to get information about games, news and more
---