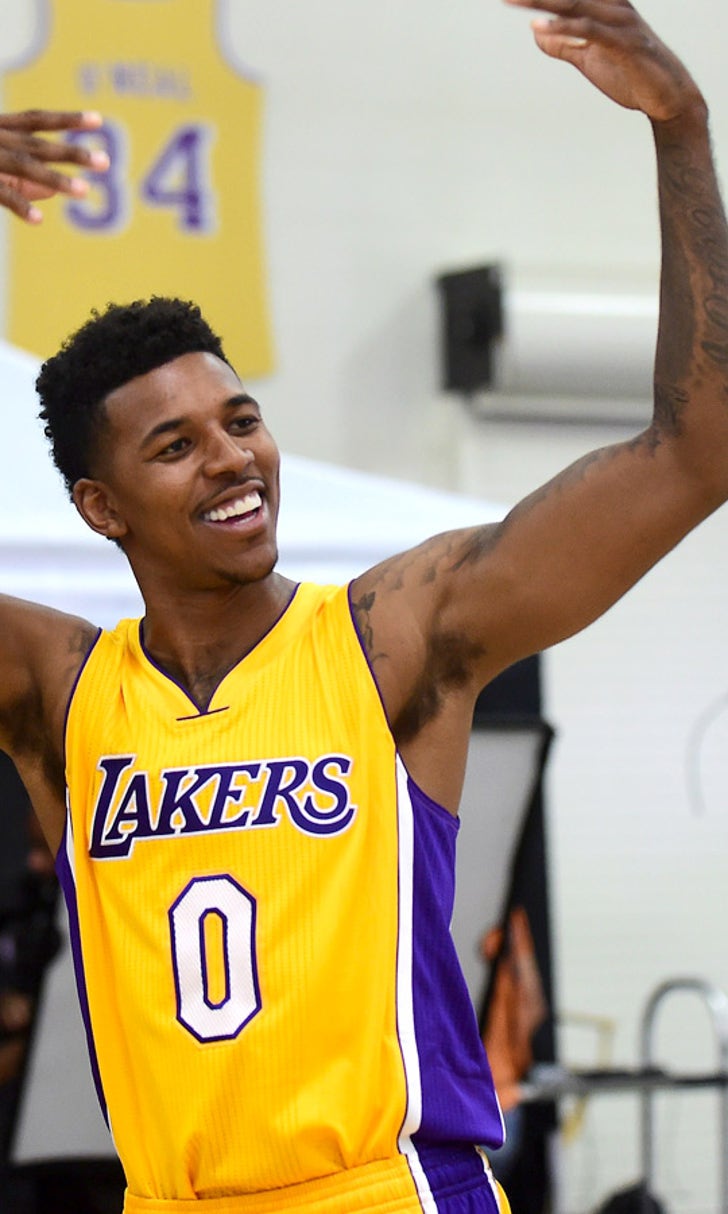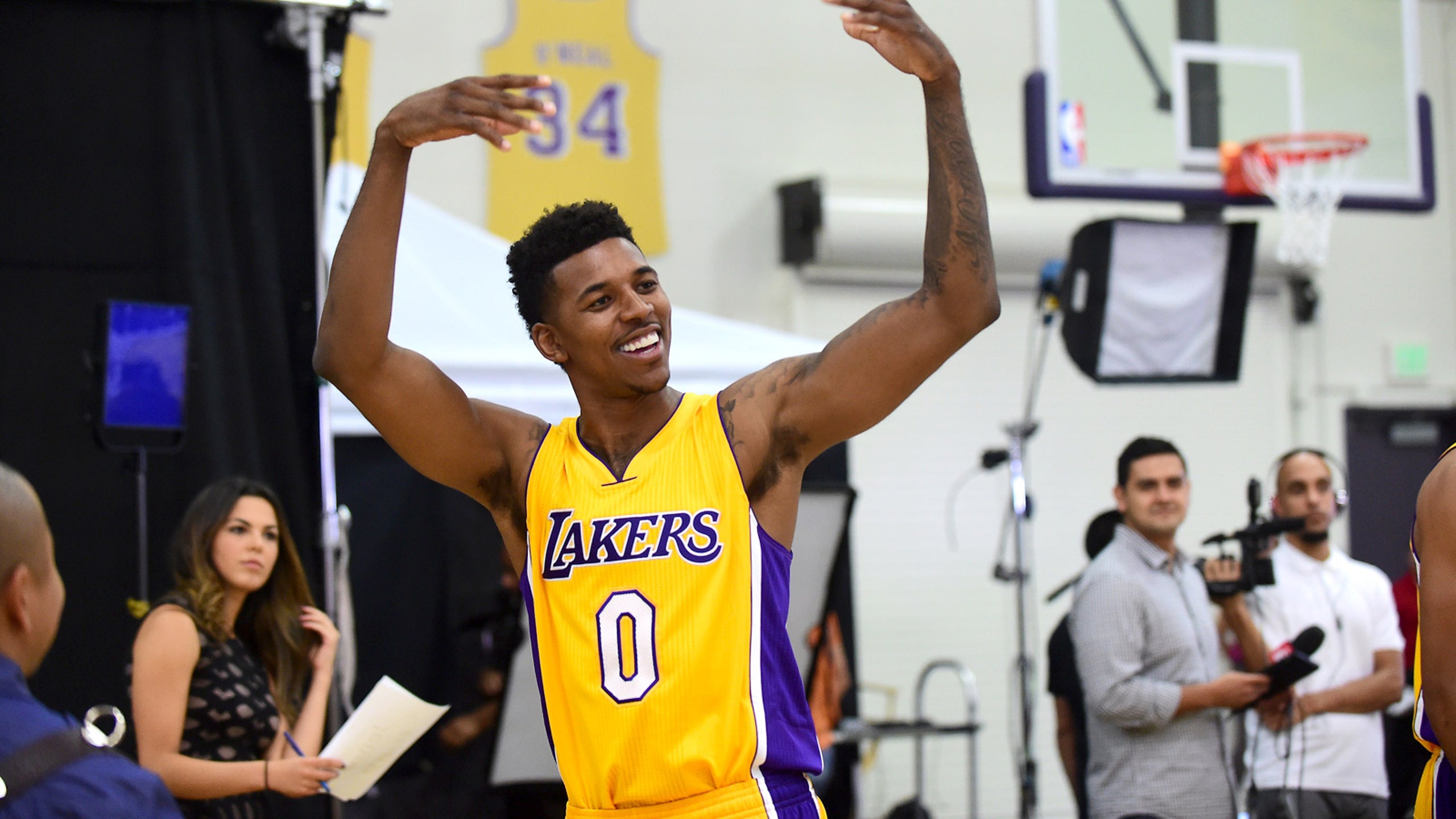 Lyrics by teammate Kobe or fiancée Iggy Azalea? Does Swaggy P know?
BY foxsports • June 12, 2015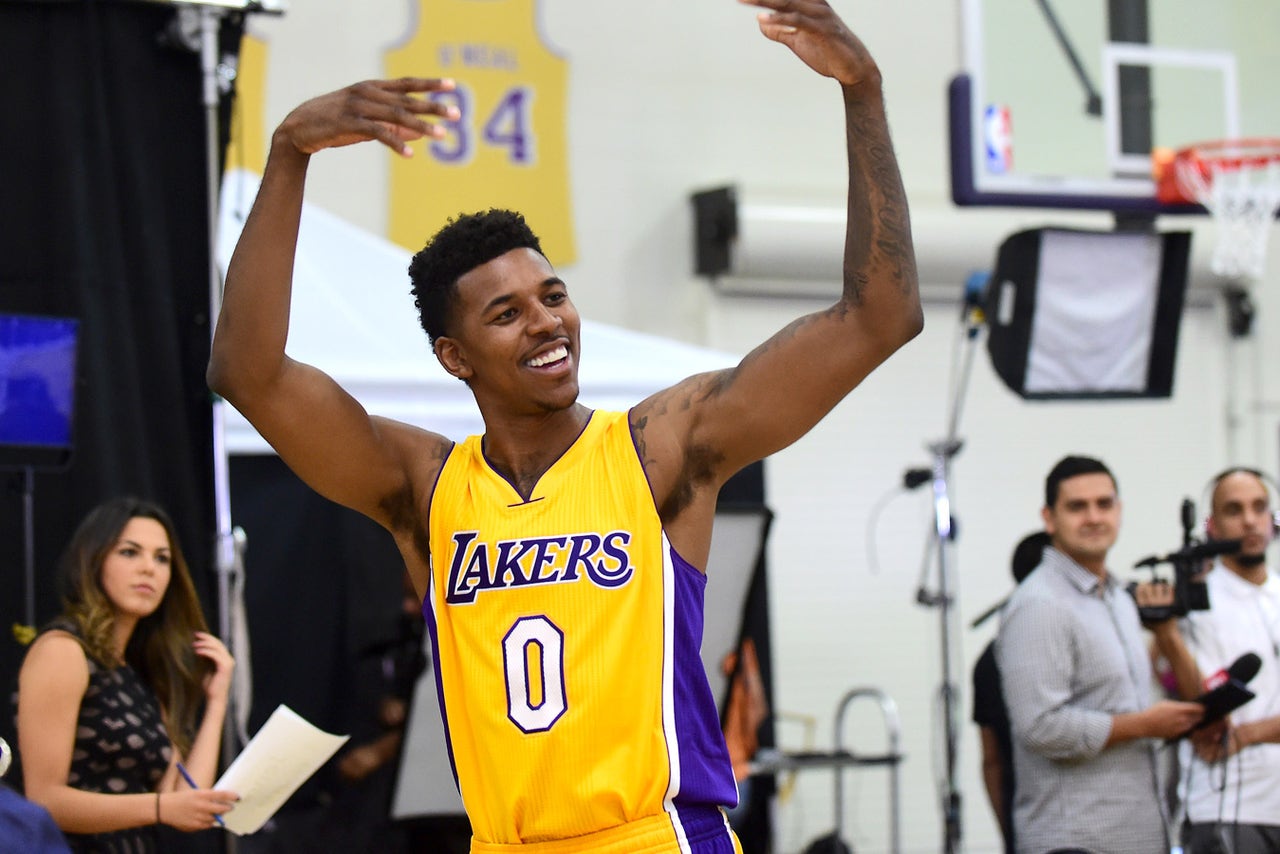 Oh, no.
This had disaster written all over it from the start.
Los Angeles Lakers guard Nick Young was on ESPN's SportsNation on Thursday, and that show tends to be a little free-flowing.
An athlete never knows what he or she is getting into on this show, but Young probably should have seen this one coming. After all, it's not like he's going to be grilled about his basketball acumen or his offseason quest for increased efficiency or defensive focus.
He's Swaggy P. He just got engaged to Iggy Azalea. She's going to come up. Her music is going to come up.
And it did, in a game that had Young guessing between lyrics from his fiancée and from noted rap virtuoso Kobe Bryant. 
Presented with three real options, Young did what he does — went 1 for 3. But he nailed the first one!
(h/t Uproxx.com)
---
---