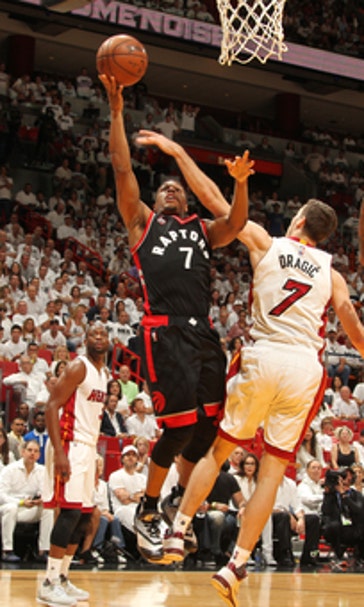 Lowry rescues Raptors, scores 33 in 95-91 win over Heat
May 7, 2016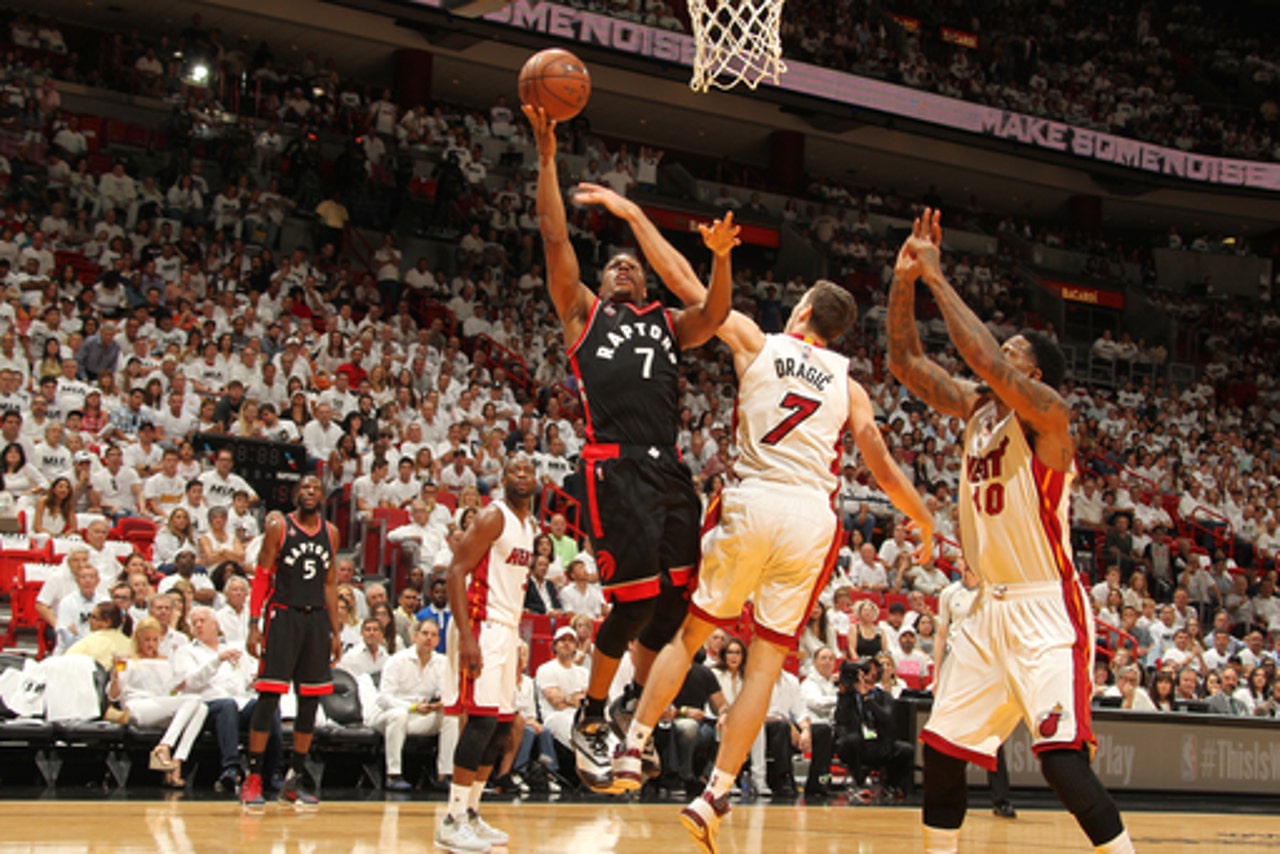 MIAMI (AP) Kyle Lowry scored 33 points on 11-for-19 shooting to snap out of a postseason funk and the Toronto Raptors beat the Miami Heat 95-91 in Game 3 on Saturday night to seize back the home-court edge in the Eastern Conference semifinal series.
DeMar DeRozan scored 19 points, and Jonas Valanciunas finished with 16 points and 12 rebounds in just 22 minutes to help the Raptors take a 2-1 series lead.
Both teams lost their starting centers - Miami's Hassan Whiteside with a knee issue of still-unclear severity in the second quarter and Toronto's Valanciunas with a sprained ankle in the third quarter.
Dwyane Wade had 29 of his 38 points after halftime and had eight rebounds for Miami. Goran Dragic scored 12 points, and Joe Johnson had 10.
Game 4 is Monday night in Miami.
---
---