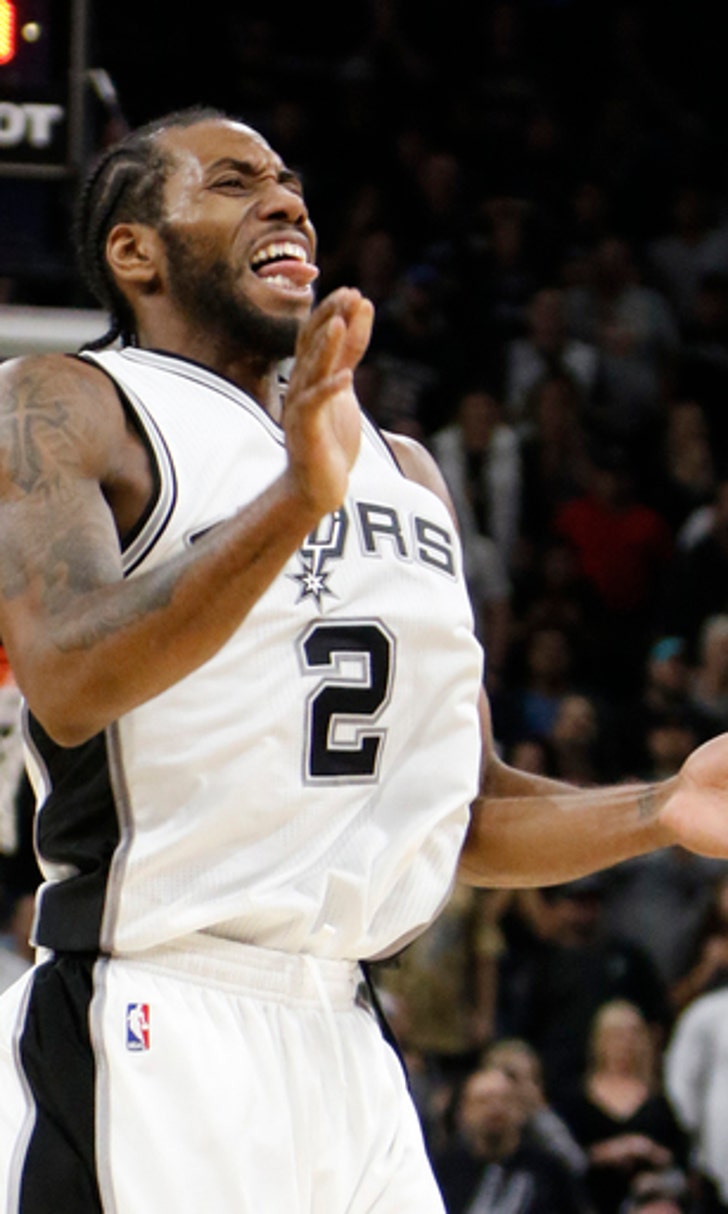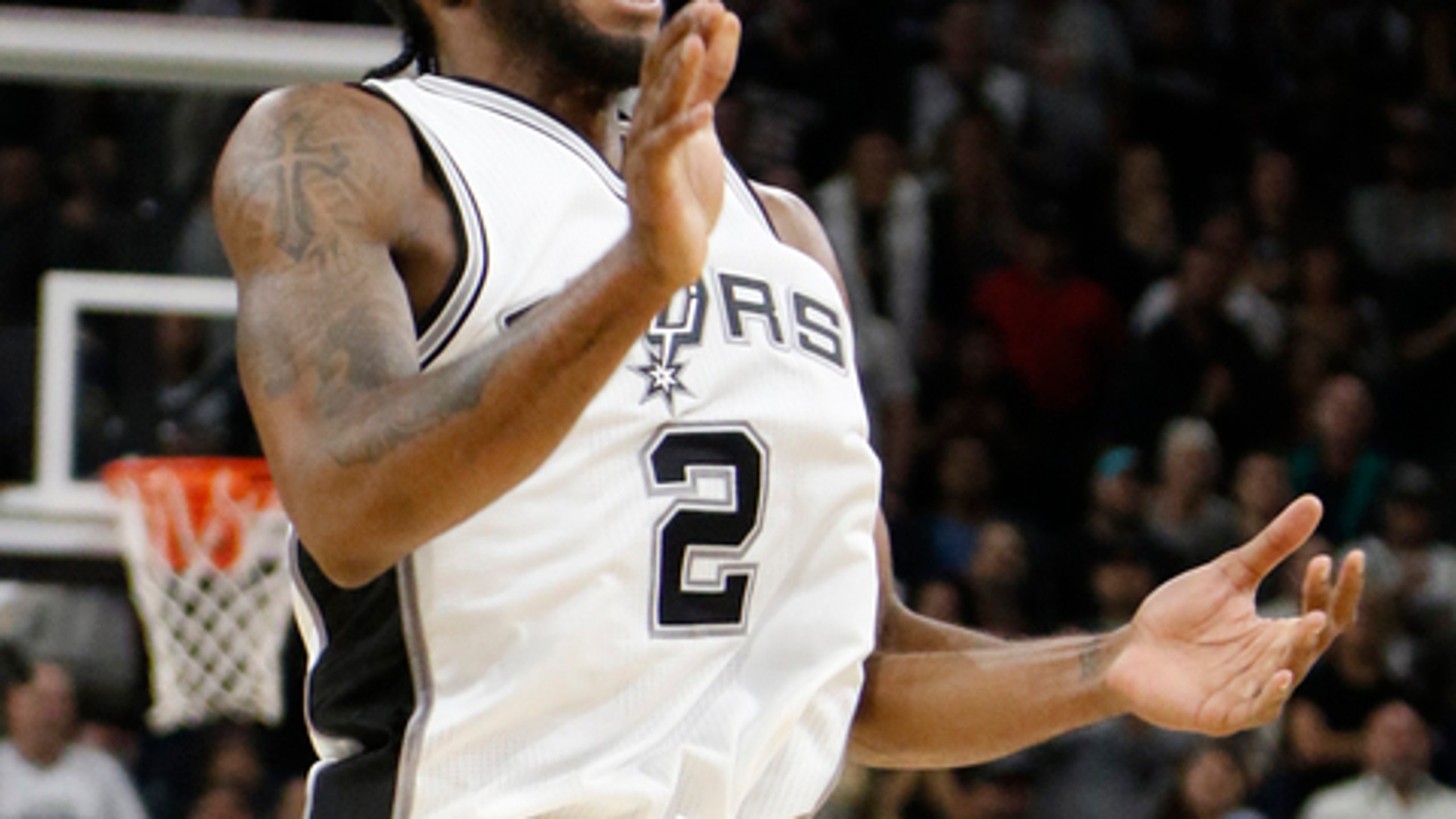 Leonard hits game-winner to lift Spurs over Wizards, 107-105
BY foxsports • December 3, 2016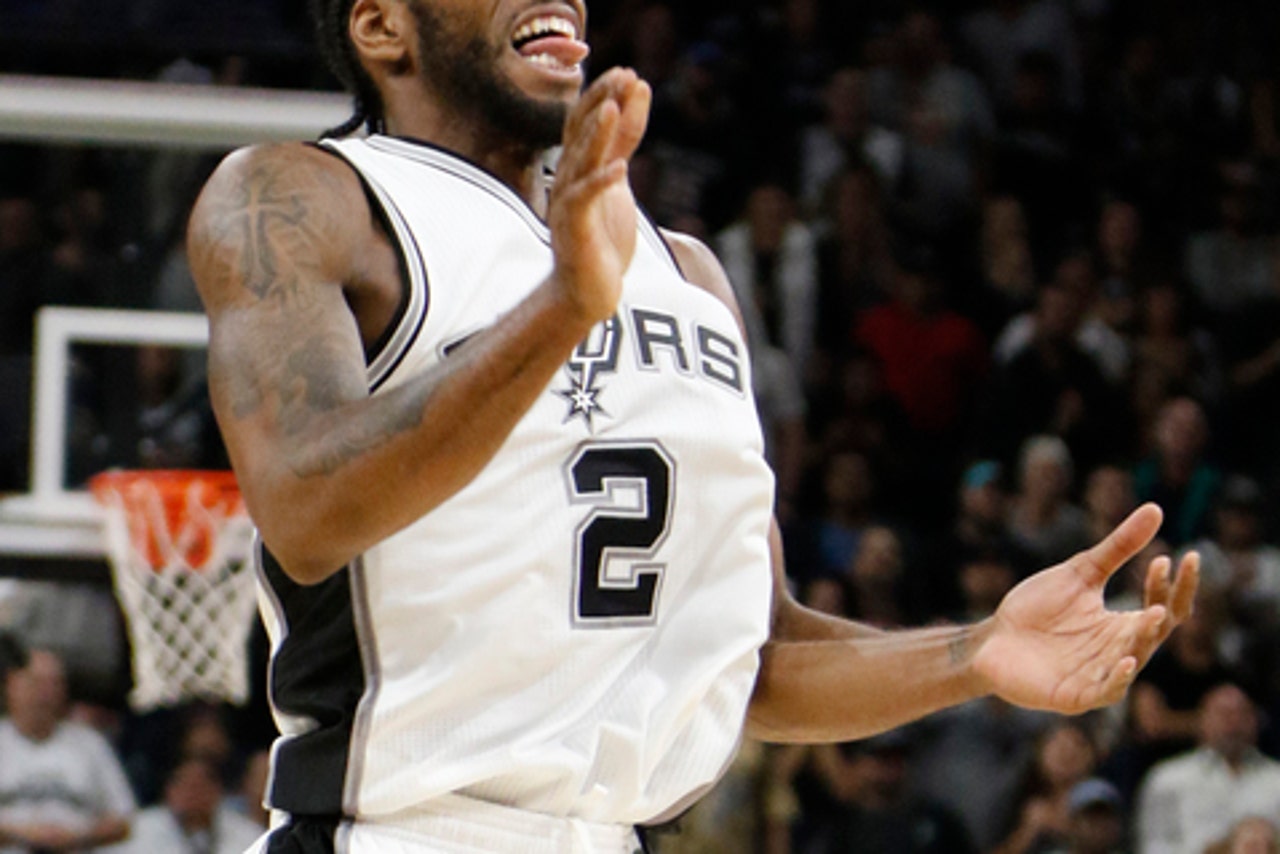 SAN ANTONIO (AP) The San Antonio Spurs are still not sure why they're playing so poorly at home.
They certainly aren't panicking, though. A 16-4 start, including an 11-0 road record, will soothe most fears.
Kawhi Leonard scored 23 points, including the winning jumper with 6 seconds left, and the Spurs overcame another sluggish start in their own building to beat the Washington Wizards 107-105 on Friday night.
After matching an NBA record with a 40-1 mark at home last season, San Antonio has already lost four times at the AT&T Center and was seconds from dropping a fifth.
''We can't get it going,'' said super-sub Manu Ginobili, whose efforts energized the Spurs. ''It's taking us a while to get into the rhythm, into the aggressiveness that we need to get leads. Yeah, we are not playing well, but the good thing is that meanwhile we're getting wins and we're maintaining a good record.''
LaMarcus Aldridge added 19 points and Pau Gasol had 19 points and 10 rebounds for San Antonio, which won its 17th straight home game against Washington.
Bradley Beal was 5 for 5 on 3-pointers in scoring 23 points for the Wizards.
Beal's final 3 gave Washington a 103-102 lead with 53 seconds remaining. Danny Green's 3-pointer, his first points of the night, put San Antonio ahead 105-103 with 19 seconds to go.
John Wall tied it at 105 with 11.2 seconds left on a driving layup against Ginobili before Leonard rose for a 20-foot jumper at the top of the key. Otto Porter Jr. missed a 9-foot runner off a Washington inbounds play that would have tied the game.
''The first look was (Beal) coming off of the curl,'' Wizards coach Scott Brooks said. ''They did a good job of switching. ... But we had a good look.''
Washington has just one victory in eight road games, but its fortunes were lifted by the Spurs' struggles at home this season.
San Antonio trailed after the first quarter for the fifth time in nine home games. The Spurs scored only 24 points, falling behind by as many as 11 before closing the first quarter trailing 28-24.
''It seems like in the second half our defense always picks up and we get back into the games because of the defense,'' coach Gregg Popovich said. ''That's a good thing, I guess, that it gets better as the game goes along, but we've started out poorly here at home quite often.''
The second unit again came to San Antonio's rescue, led by the 39-year-old Ginobili. He banked in a 14-footer at the close of the first half off an inbounds play that had the Wizards scrambling to find their man.
In the third quarter, Ginobili helped the Spurs avoid a backcourt violation on an errant pass by tossing the ball back before tumbling to the backcourt after a leaping, one-handed grab. The save led to a jumper by Aldridge that cut Washington's lead to 71-66.
''Those are the kind of plays he's made his whole career,'' Popovich said.
Ginobili finished with 13 points.
San Antonio's bench outscored Washington's 11-2 in the third quarter, leading the Spurs to their first lead (78-76) since the opening minute of the game.
''We let another one go,'' Wall said. ''These are the ones at the end of the season when you look back at games where you could have made the playoffs, there are about seven games already this season for us that could haunt us.''
Wizards center Marcin Gortat had 21 points and 18 rebounds, collecting his 11th double-double of the season in the first half.
TIP-INS
Wizards: Washington's last victory in San Antonio was Dec. 11, 1999. ... Wizards C Ian Mahinmi (sore right knee) and F Danuel House Jr. (broken right wrist) missed the game with injuries.
Spurs: PG Tony Parker sat out with a bruised left quadriceps, missing his fifth game this season. ... San Antonio, which entered leading the NBA in free throw percentage, opened 1 for 6 from the line. ... The Spurs have won 19 of 21 against the Wizards overall.
THAT'S NUTS
Popovich is puzzled as to why people believe Spurs reserve guard Patty Mills has so much more energy than the rest of his teammates.
Mills finished with 10 points and eight assists in 28 minutes.
''I don't know if it's because he's not very tall and he runs around real quick or something, but everybody else has energy, too,'' Popovich said. ''They might not look like it, because they're not built like . I'm not going to say. He's just smaller and he runs around. Like a squirrel looks like he has more energy than an elephant, right?''
Mills, listed at 6 feet, wasn't sure how to take Popovich's comparison, so he decided discretion was the better part of valor.
''Uh, I'd rather stay on this team for now and not make any comment,'' he said, laughing afterward.
BATTLE OF THE BIG MEN
Gasol and Gortat combined for 40 points and 28 rebounds while battling in the paint for much of the game.
It was a rare battle between big men in a league that has become dominated by wing players.
''You don't see it very often,'' Popovich said. ''It was fun. Pau did a great job being more aggressive offensively.''
UP NEXT
Wizards: At Brooklyn on Monday.
Spurs: At Milwaukee on Monday.
---
---