National Basketball Association
National Basketball Association
LeBron very un-LeBron in opening loss to Knicks
Published
Oct. 31, 2014 4:08 a.m. ET

CLEVELAND (AP) Shortly after showering, and maybe rinsing off a forgettable performance, LeBron James smiled and laughed as he dressed for a flight to Chicago.
''It was one game,'' he said.
James moved on quickly.
It may take Cleveland a little longer.
This championship-deprived city, which had waited months to celebrate James' return from Miami with a rip-roaring party, was in a state of shock following Cleveland's 95-90 loss to the New York Knicks on Thursday night.
Given a hero's welcome with a ground-shaking ovation, James flopped.
He missed 10 shots, committed eight turnovers and looked nothing like the four-time league MVP and transcendent player capable of carrying a franchise.
One game. One really bad game.
''I'm glad it's over,'' he said.
Following an emotional pregame, which included him reprising the signature ''chalk toss'' routine he made famous during his first stint with the Cavs, James could hardly do anything right. He missed wide-open shots, forced others and made uncharacteristic errors. During one possession, he thought Kyrie Irving was going one way and Cleveland's All-Star guard went the other as James' pass sailed into the seats.
''My turnovers, some of them were careless and some of them were chemistry,'' said James, who scored 17 points in 43 minutes. ''I was throwing passes where I was hoping where some of my teammates were and they were not there. Those things will come.''
Irving had 22 points. Kevin Love, the other third of Cleveland's ''Big 3,'' added 19 points and 14 rebounds in his Cavs debut.
Carmelo Anthony scored 25 points for New York. The Knicks rebounded to give rookie coach Derek Fisher his first win after being embarrassed by Chicago at home in their season opener.
James dismissed the notion he was trying too hard to make sure his homecoming ended in victory.
''I didn't press,'' he said. ''I didn't do much.''
The Cavs knew it would take time to develop chemistry. James along with first-year coach David Blatt had preached during the preseason that there would be tough times ahead.
They just didn't say it would be after one game. Here's five other things that emerged from a night that didn't end the way Clevelanders planned:
NO OFFENSE: Blatt has spent the past month installing an uptempo offense, but the Cavs haven't embraced it.
They had far too many empty possessions and lacked any cohesion.
''We got static,'' the former international coach said following his first NBA game. ''We're really good when we move the ball. When we play without motion and without ball energy, that's exactly what will happen.''
Also, Cleveland's bench was outscored 41-12. Blatt said he should have given reserves Shawn Marion (10 minutes) and Mike Miller (3 minutes) more playing time.
BULLS-EYE: The Cavs don't have any time to feel sorry for themselves as they'll take on the Bulls, who are expected to challenge Cleveland for Eastern Conference supremacy.
''That is what is great about this league,'' James said. ''You can play as a bad as I did tonight and bounce back.''
SLICK KNICKS: Talk about crashing the party.
New York wasn't intimidated by the electric atmosphere and the Knicks made several big shots in the second half to spoil Cleveland's big night. Iman Shumpert and Jason Smith scored 12 apiece and J.R. Smith added 11 for the Knicks, who led by nine with 3 minutes left and held off Cleveland's rally.
''It was a great win for us,'' said Anthony, who made a crucial jumper over James with 25.9 seconds left. ''It tested us mentally to see how we were going to bounce back from last night. We did a great job of putting that behind us and focusing.''
NEW DEALS: The Cavs are believed to be close to finalizing contract extensions for centers Anderson Varejao and Tristan Thompson. Both players are the final years of their deals. There's a midnight Friday deadline for the Cavs to get something done with Thompson, a 2011 first-round pick. Varejao has played his entire career in Cleveland and is close to James.
STAR WARS: James' homecoming brought out some big names, including teen heartthrob Justin Bieber, football Hall of Famer Michael Strahan, film director and Knicks super fan Spike Lee, Browns rookie quarterback Johnny Manziel and R&B artist Usher, who sang the national anthem and was accompanied in the final verses by the Cleveland crowd.
---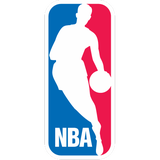 Get more from National Basketball Association
Follow your favorites to get information about games, news and more
---