National Basketball Association
National Basketball Association
LeBron scores 30, Heat roll past Jazz 117-94
Published
Dec. 17, 2013 4:05 a.m. ET

In the third quarter, LeBron James lost his headband and turned his left ankle.
Neither slowed him for long.
James finished with 30 points, nine rebounds and nine assists despite getting an extended break after tweaking the ankle, Dwyane Wade added 27 points and the Miami Heat beat the Utah Jazz 117-94 on Monday night.
It was the best shooting night in team history, Miami connecting on 63.4 percent of its shots. James led the way, making 13 of 17 attempts.
''I'm excited I could go back out there, make some plays and finish the game off,'' James said. ''But I know in the morning, when I wake up, it's going to be pretty sore.''
Chris Bosh scored 20 points for the Heat, who moved within two games of Indiana for the East lead. Miami hosts the Pacers on Wednesday.
Alec Burks scored a career-high 31 points for Utah, which got 17 from Derrick Favors.
''We didn't match their intensity in the second half,'' Jazz coach Tyrone Corbin said. ''Give them credit. They know what it takes to get themselves out of holes.''
It was Miami's 17th straight victory over a Western Conference opponent, the second-longest regular-season streak by an Eastern Conference team in NBA history. Boston won 20 straight over the West during a nine-month span of 1973.
A game in December pitting the two-time defending champions against the team with the worst record in the West wouldn't seem all that likely to conjure some NBA Finals memories.
Then James lost his headband, and once again, everything started to click for the Heat.
Just like in Game 6 of the Finals against San Antonio this past June, when James had his terrycloth accessory knocked to the court, something just seemed to change about his game. Miami was up only three points when James went without the headband, and the lead was up to 13 later in the quarter.
Miami outscored Utah 36-21 in the third. The Heat had been outscored 56-33 in their two most recent third quarters combined.
''The guys have owned that, addressed it, came out with great activity, but also offensively, very aggressive in that third quarter,'' Heat coach Erik Spoelstra said. ''The last two games we settled, less energy that we brought to that quarter offensively, less patience.''
James left late in the third quarter after twisting his ankle on a dribble about 30 feet from the basket. After re-lacing his sneaker - his typical self-inflicted treatment for ankle twists - he wound up getting subbed out a few seconds later. He walked off the court slowly, took a seat on the floor near the Heat bench and smacked his hand on the hardwood with such anger that the hit could be heard halfway up the arena.
''He does it once a year,'' Bosh said. ''This is his time. It's usually in December, too. Got that out of the way and now we can keep moving on.''
During the stoppage between the third and fourth quarters, James didn't even get up to join his teammates at first, remaining down with a towel over his head. He eventually got to his feet, draping the towel around his neck and largely keeping to himself, shrugging his shoulders when Bosh approached to ask him something.
But he came in for Wade midway through the fourth, finished the game, and the Heat cruised. Miami shot 68 percent after halftime.
''I didn't feel like we were in that great of a flow,'' Wade said. ''I guess the numbers prove me wrong.''
Burks made 12 of 17 shots for the Jazz. Enes Kanter had 14 points and eight rebounds for Utah, which led by as many as eight points in the second quarter.
The Jazz wound up trailing by as many as 25.
''They did what they do,'' Burks said. ''They had fast-break plays and great stops to win the game.''
Norris Cole scored 13 points and Mario Chalmers finished with 12 for Miami.
The clincher came with 3:10 left. James drove right by Burks, threw down a dunk while getting fouled and made the ensuing free throw to get to 30 points and give the Heat a 109-90 lead.
All that remained undecided at that point was whether James would get another triple-double. He wouldn't, leaving one rebound and one assist shy - the second straight game that's happened.
It was the eighth time in James' career that he finished exactly one rebound and one assist shy of a triple-double.
NOTES: Miami's last loss in a regular-season game against a West foe was against Utah, back in January. ... The Jazz had only one starter finish in double figures. ... Jazz rookie Trey Burke shot 1 for 8, scoring a season-low three points. ... Chalmers had eight assists.
---
---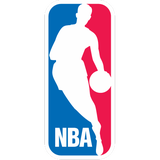 Get more from National Basketball Association
Follow your favorites to get information about games, news and more
---