National Basketball Association
National Basketball Association
LeBron says he'll sign with Miami Heat
Published
Jul. 8, 2010 1:00 a.m. ET

LeBron James walked away from the comforts of home to chase an NBA championship.
Perhaps the most hysterically-hyped free agent in sports history, James announced Thursday night on national television that he plans to leave Cleveland to join the Miami Heat for a chance to play with Olympic teammates Dwyane Wade and Chris Bosh.
It's a power trio that could dominate the league for years to come.
"I can't say it was always in my plans, because I never thought it was possible," said James, who wrestled with his decision for weeks. "But the things that the Miami Heat franchise have done, to free up cap space and be able to put themselves in a position this summer to have all three of us, it was hard to turn down.
"Those are two great players, two of the greatest players that we have in this game today."
FOX Sports Radio's Stephen A. Smith was the first to report that James, Wade and Bosh would end up in Miami. He made the prediction nearly a week ago, citing several sources.
Ending weeks of round-the-clock speculation, the two-time NBA most valuable player said he was uncertain until the eleventh hour before deciding that the only way he could fulfill his dreams of winning multiple championships was to leave his home state and a city that hasn't sprayed championship champagne in 46 years.
"It's going to give me the best opportunity to win," James said. "We're going to be a real good team."
That's not what Cleveland wanted to hear.
Fans poured out of the same downtown bars and restaurants that have thrived with James around in frustration moments after the announcement. A few set fire to his No. 23 jersey while others threw rocks at the 10-story-tall billboard featuring James with his head tossed back and arms pointing skyward.
"We Are All Witnesses," the mural says.
This was something Cleveland never thought it would see.
Cavs owner Dan Gilbert posted an open letter to fans on the team's website ripping James and told The Associated Press he believes James did not play up to his abilities in Cleveland's second-round loss to Boston.
"He quit," Gilbert said. "Not just in Game 5, but in Games 2, 4 and 6. Watch the tape. The Boston series was unlike anything in the history of sports for a superstar. ... People have covered up for him for way too long.
"As you now know, our former hero, who grew up in the very region that he deserted this evening, is no longer a Cleveland Cavalier," Gilbert wrote. "This was announced with a several day, narcissistic, self-promotional build-up culminating with a national TV special of his 'decision' unlike anything ever 'witnessed' in the history of sports and probably the history of entertainment. Clearly, this is bitterly disappointing to all of us."
Olympic teammates four years ago in Beijing, James, Bosh and Wade all helped deliver gold medals while playing for the U.S.
This time, the superstars will pursue another gold prize - an NBA trophy - the one Wade got in 2006, the one that James and Bosh have yet to touch.
"Winning is a huge thing for me," said James, who left more than $30 million on the table by not signing with Cleveland.
It's a huge victory for the Heat, which got Wade and Bosh, a five-time All-Star with the Toronto Raptors, to agree to take less money on Wednesday so James could join them. Heat president Pat Riley was able to corral the top three stars in an unprecedented free-agent class.
So while Miami is building a dynasty, Cleveland is devastated.
In a city scorned for generations by some of sports' biggest letdowns, James' long-awaited words that he is leaving represented a defeat perhaps unlike any other.
"The Decision," the name of the prime-time, hour-long special James and his team of advisers brokered with ESPN, now joins "The Drive," "The Shot," "The Fumble," and "The Move" in Cleveland's sports hall of shame.
Cleveland fans, so accustomed to disappointment, have been let down again - this time, by one of their owns sons.
Not long after James' decision was announced, one of his jerseys was shown being burned in the city's streets.
"I can't get involved in that," James said. "I wanted to do what was best for LeBron James ... At the end of the day, I feel awful. I feel even worse that I wasn't able to bring an NBA championship to that city. I never wanted to leave Cleveland. My heart will always be around that area. But I also felt like this is the greatest challenge for me, is to move on."
James' decision ends nearly two years of posturing and positioning by teams hoping to add the 6-foot-8, 260-pound physical force of nature to their roster. He famously announced at New York's Madison Square Garden in November of 2008 that "July 1, 2010, is going to be a big day."
He wasn't kidding. When the clock struck 12:01 a.m. last Thursday, a free-agent frenzy unlike any before it - in any professional sport - got under way with the enough speculation, rumor and second-by-second intrigue to last a lifetime.
James, Wade and Bosh were wined and dined by suitors who spared no expense to make them feel special. It was billionaires chasing millionaires, and depending on your view, it was either a shining moment for the NBA or a travesty.
Last week, the Heat, Cavaliers, New Jersey Nets, New York Knicks, Los Angeles Clippers and Chicago Bulls converged on Cleveland to make their sales pitch to the league's most wanted man. The Cavs only had to drive across town to meet with in the business offices of the local superstar, who grew up in a single-parent home in the Akron projects and has known no other pro basketball home.
The Cavs appealed to James' loyalty, his Buckeye roots and the fact that this is where he is raising his two young sons, to keep him. They hired Byron Scott as their new coach last week.
None of it worked.
Wade has shared the spotlight in the Heat locker room before, doing so when O'Neal was there for the 2006 title run. James said that if not for Wade being willing to make this megadeal happen, the trio wouldn't be together.
"D-Wade, he's the unselfish guy here," James said. "To be able to have Chris Bosh and LeBron James, to welcome us to his team, it's not about an individual here.
"It's about a team."
---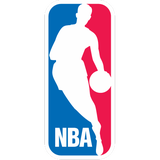 Get more from National Basketball Association
Follow your favorites to get information about games, news and more
---