National Basketball Association
National Basketball Association
LeBron savoring special summer
Published
Aug. 19, 2012 1:00 a.m. ET

LeBron James squeezed his mom's hands, the way he did as a kid.
Moments before being honored again in his hometown, where they still love him and always will, James stood among family members and friends. With the days in this summer of summers dwindling quickly, this was another moment to savor. So as he waited to be introduced, James hugged his mom, Gloria, around the neck, took out his phone and snapped their picture.
He was home.
''I know this place,'' he said, ''and it knows me.''
Fresh off leading the US men's team to a gold medal at the London Olympics, James was praised Sunday during a minor league game for his recent basketball accomplishments — an MVP award, NBA title and the gold — and for giving back to Akron, where his ''Wheels For Education'' initiative has provided inner-city kids with supplies, programs, mentors, and above all, hope.
''I was one of these kids,'' James said. ''It means everything to me to be able to give back. I have a passion for it. I love seeing kids smile, and for them to have someone who can lead them. For me to be in this position and being able to help and give back, means a lot.''
James received a warm ovation from the crowd of 3,843 — more than double the average attendance — when he walked onto the infield at Canal Park, home of the Double-A Akron Aeros, during the middle of the eighth inning escorted by Akron Mayor Don Plusquellic.
As James reached the area in front of the pitcher's mound, infielders for the Reading Phillies lined up on the grass between first and second base and gawked at the superstar.
It was also going according to plan before a malfunctioning microphone caused several anxious and awkward moments.
Plusquellic's comments kept cutting out over the ballpark's speaker system, allowing two anti-James fans, one of them wearing a Cleveland Browns jersey, sitting a few rows behind Akron's dugout to shout ''traitor'' and other insults at James, who seemed unsure of what to do as the delay dragged on and stadium personnel scrambled to find a new microphone.
When it became apparent James would not be able to address the crowd, he posed for pictures and then left the field, slapping hands with a few Reading players who leaned over their dugout railing to greet the All-Star, who was mobbed by fans as he made his way up the aisle.
It was somewhat poetic, James going in one week from stepping onto a gold-medal podium with his teammates on the world's largest stage to a mix-up inside a minor league ballpark where he grew up and where Thursday's postgame entertainment will include midget wrestling.
Before taking the field, James retreated to a dusty stairwell corner with large rakes leaning on one cinder-block wall and reflected on his spectacular summer, a three-month whirlwind of awards that began with his third MVP trophy and was capped by a second gold medal.
James told the Associated Press he would like to play in a fourth Olympics. He has not yet informed USA Basketball chairman Jerry Colangelo of his intentions, but the 27-year-old said he'd like to step inside the five rings one more time.
''We haven't had that conversation,'' James said. ''But if I'm healthy, I did the math and I'll be 31, and if I have the opportunity to be out there, I will do it. I love it. I love being a part of it and representing my country. I don't know what may happen in four years, but it would be great to be back out there again. Definitely.''
Since winning gold, James said he hasn't heard from any members of the immortalized 1992 Dream Team, which scoffed at the idea that this year's US Olympic team could beat them.
''Nah,'' he said. ''I don't expect to hear from any of them.''
James was the US team's best all-around player in London, doing whatever coach Mike Krzyzewski needed while leading the Americans to their second consecutive gold. He was virtually unstoppable, just as he was in carrying the Miami Heat to an NBA championship in June.
In doing so, he silenced those critics who wondered if he could ever win the big one. James is on top, and he plans to stay there.
''I want that feeling again,'' he said of winning his first title.
James doesn't know if being a champion — and the only player other than Michael Jordan to win an MVP, an NBA title and Olympic gold in the same year — will change the way he's viewed. Since announcing his decision to leave Cleveland as a free agent two years ago, he has been cast as the villain, reviled outside South Florida perhaps more than any athlete in memory.
Some fans have moved on. Some can't. Some never will.
James once succumbed to the pressure produced by the constant condemnation. He's not bothered by it any longer.
Love him or hate him, James is only going to be himself.
''I don't even get involved with that anymore,'' he said. ''I don't look for it. I don't shy away from it. I just kind of roll with what's going on. For me, and it started before last season, I came in with a different mindset and a different attitude and it didn't matter if you believed in me or not, I was still going to be how I was and stay true to who I was and who I am.
''And that's all that matters.''
---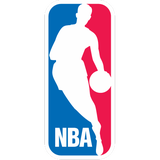 Get more from National Basketball Association
Follow your favorites to get information about games, news and more
---