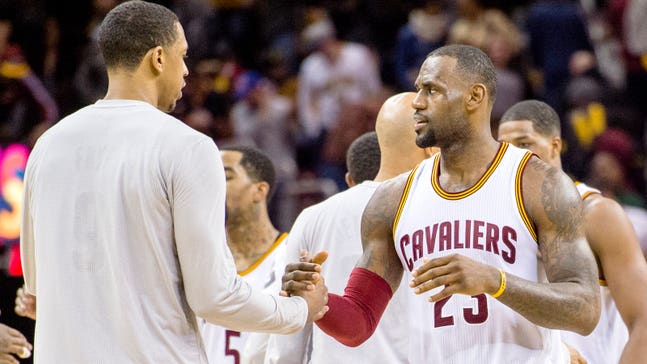 LeBron James 'loved' Channing Frye's ejection
Published
Mar. 15, 2016 10:59 a.m. ET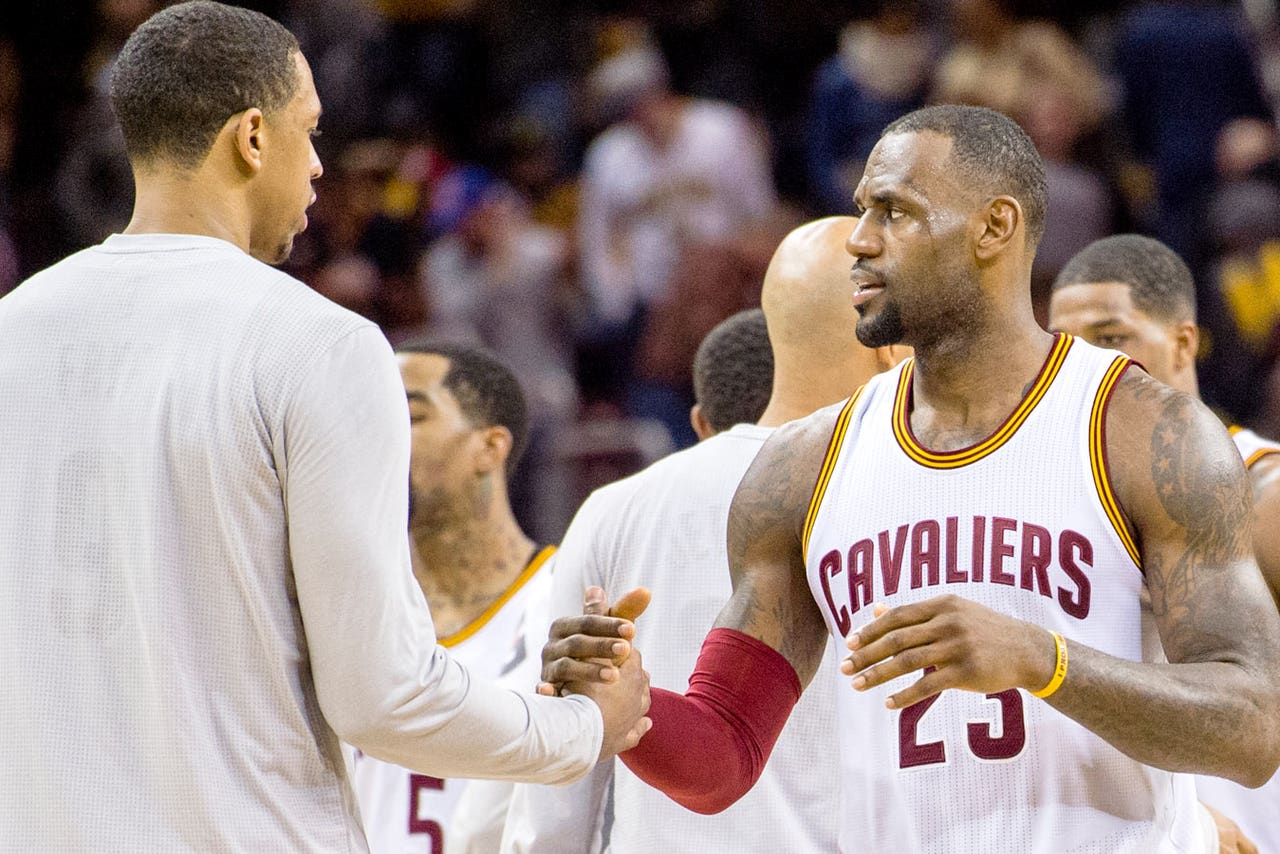 The Cleveland Cavaliers played one of their worst games of the season in Utah on Monday night. LeBron James, Kyrie Irving, Kevin Love and the rest of Cleveland's roster combined to score only 85 points, their fewest since dropping 83 against the Chicago Bulls on January 23. 
Adding insult to injury, Cavaliers stretch-four Channing Frye picked up a second technical after Jazz rookie Trey Lyles elbowed him in the groin. Lyles was given a flagrant foul 2 and told to pack his bags. 
Frye obviously didn't appreciate getting hit below the belt, and promptly confronted Lyles, leading to a phantom punch and his ejection:
But beyond the initial skirmish, what's really interesting here is LeBron's post-game reaction (via ESPN):
Frye left the locker room without speaking to reporters. However, LeBron James praised Cleveland's recent acquisition for the emotion he showed. "I loved it," James said. "First of all, his first T, I didn't think it was warranted. I told the ref that. I mean, this guy, he probably has a handful of T's in his whole career, just voiced his opinion. Just said it was a goaltend, didn't disrespect the ref at all, so that allowed him to get kicked out after that first T. "But he's a vet, he's not going to let [that happen], and not against Trey, but anybody. It's nothing personal against Trey; it's the game and being able to stick up for himself. But I love that side."
James has spent the past few weeks subtweeting his teammates on Twitter, being critical of their play and effort and lacking chemistry. But even though Cleveland lost, last night he came to Frye's defense. Why?
Well, first of all, he should, because that's what good teammates do. Semi-related: Frye's blazing hot streak makes him virtually immune from criticism. 
Since he was acquired from the Orlando Magic at the trade deadline, the 32-year-old is shooting 46.2 percent behind the three-point line and 50 percent from the floor. He and James have only shared the court for 58 minutes, but in that time the Cavaliers are outscoring opponents by a ridiculous 42.6 points per 100 possessions.
Is there anything else to read from this? Well, for those interested in a serious deep dive, the answer is "sure." Of course, it all comes back to Love. 
Love is an All-Star-caliber forward on a max contract. He's good. But within the context of Cleveland's roster, Frye might be the superior fit. He's a better three-point shooter and a longer defender. 
To throw more fuel on the fire, Frye's contract lasts through next season, which turns him into insurance in the event Cleveland decides to trade Love this summer. 
For every hardcore conspiracy theorist out there, this should be more than enough to get you through the day.
---
---