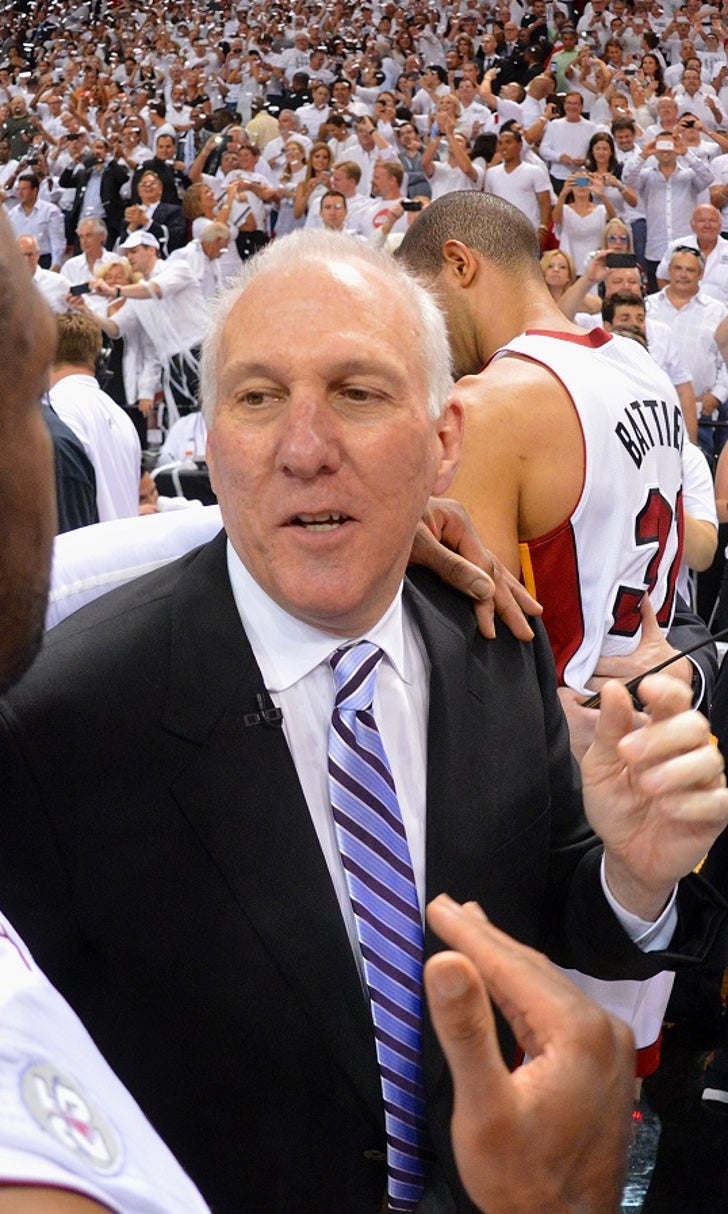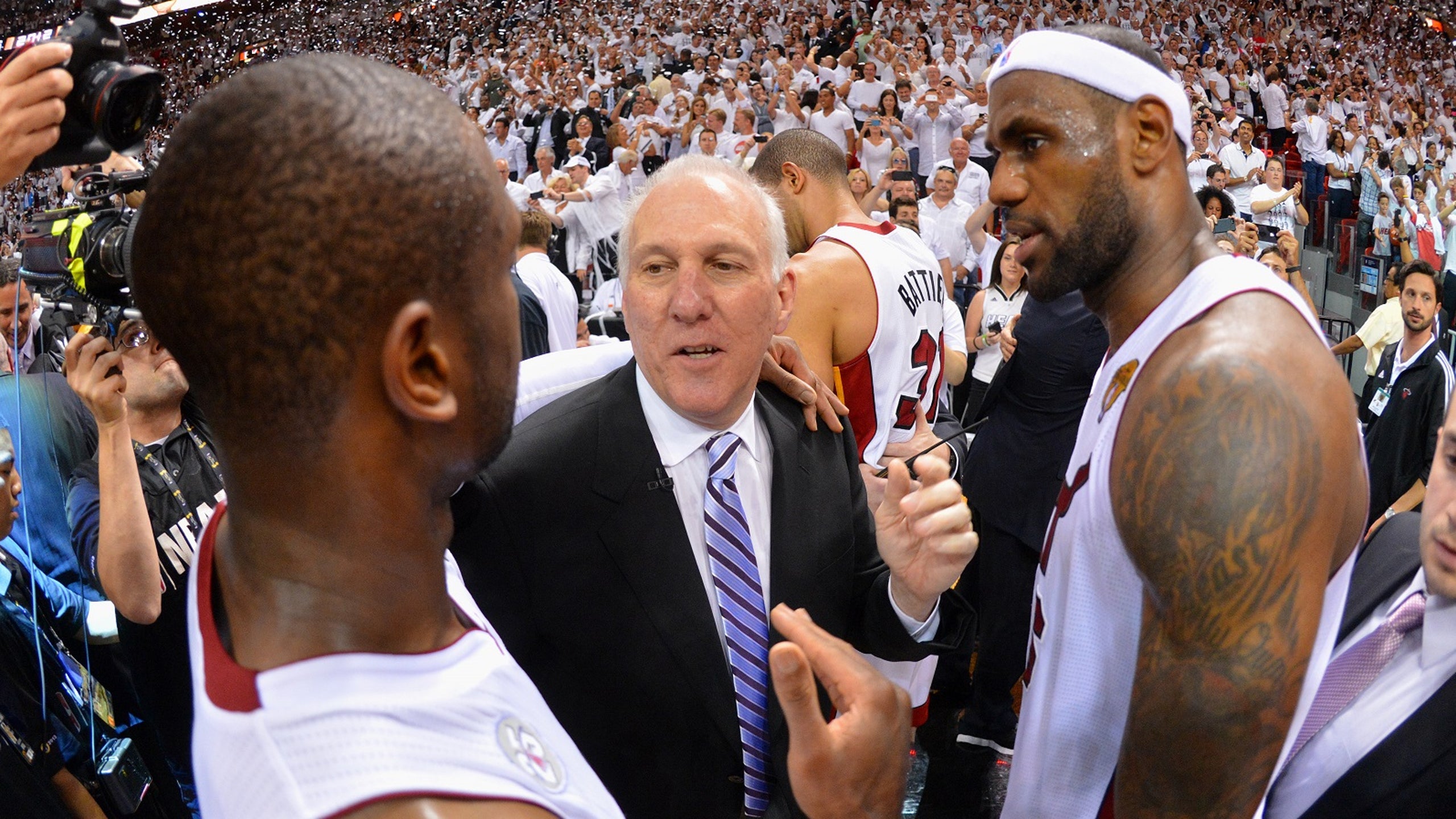 LeBron James calls Gregg Popovich best NBA coach ever, wants to play for him
BY foxsports • August 21, 2016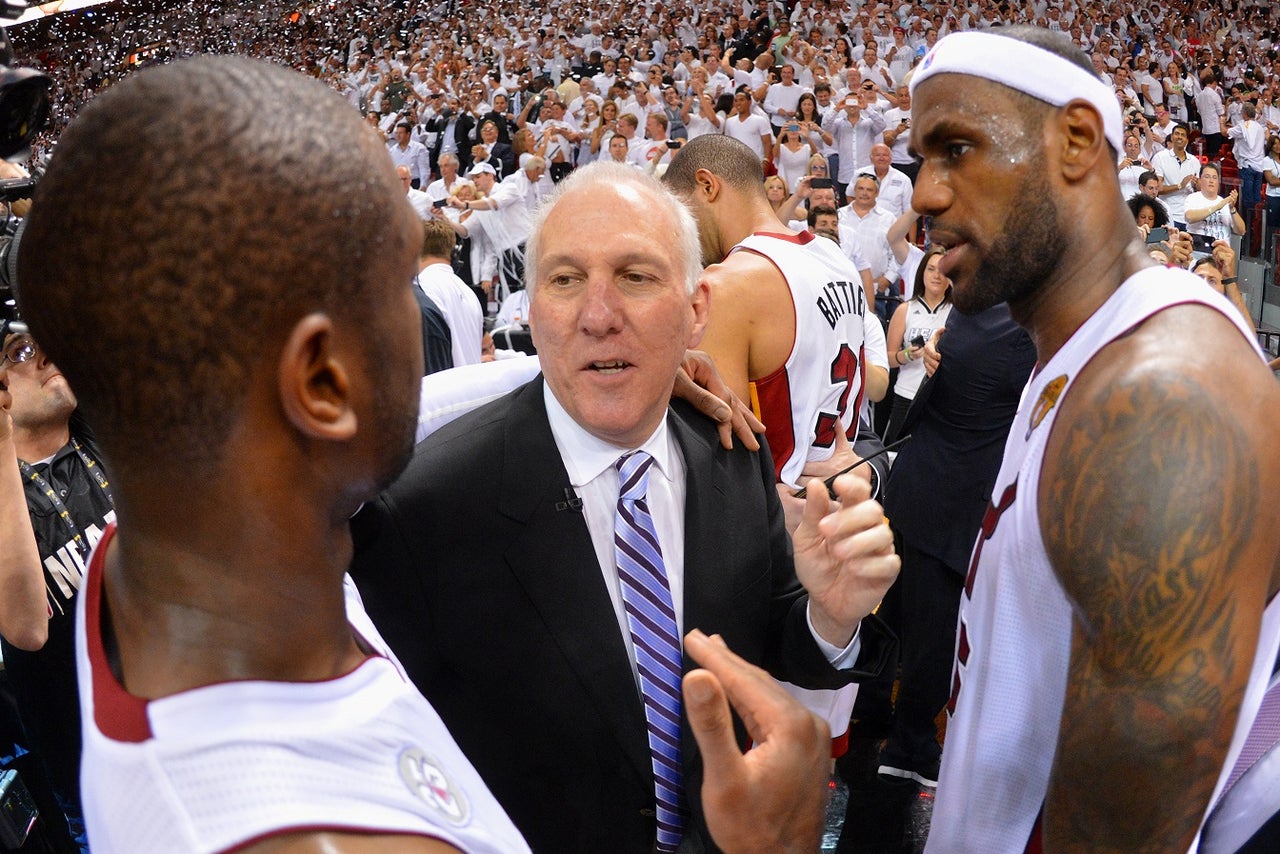 LeBron James won two NBA titles playing for Erik Spoelstra with the Heat. James won two Olympic gold medals playing for Mike Krzyzewski. But if you ask the four-time MVP who is the best coach in NBA history, it's not one he's played for.
James hinted at possibly returning to the Olympics in 2020 after sitting out the Rio Games and his reason for coming back to play for Team USA has to do with who's coaching the team -- the San Antonio Spurs' Gregg Popovich.
"It would be pretty amazing to be able to actually play for the greatest NBA coach of all time," James told USA Today.
It's difficult to argue Popovich's place among today's coaching fraternity, having won five titles and led the Spurs to at least 50 wins in 17 consecutive seasons. But for LeBron to go a step further and give Pop the title of greatest coach in NBA history is high praise.
Popovich has handed James two of his four Finals losses -- guiding the Spurs to a sweep over the Cavs in 2007 and beating LeBron's Heat in five games in 2014. James did get the best of Popovich and the Spurs in the 2013 Finals, holding off San Antonio in seven games.
LeBron did show some love for Coach K, whom he played for in the 2008 and 2012 Olympics.
"First off all Coach K and Gregg Popovich are two my favorites of all time," James said. "To be able to play for Coach K in the Olympics and world championships and to be able to go against Coach Pop in the NBA, it would be a treat. Obviously my body has to continue to be in the form that it is today four years from now."
LeBron is a student of the game, giving this claim even more weight. For him to put Popovich ahead of such NBA coaching icons like Red Auerbach, Pat Riley and Phil Jackson is a pretty bold statement.
Does this mean LeBron would consider playing with the Spurs and Popovich one day? With James, you never really know.
---
---