National Basketball Association
National Basketball Association
LeBron blasts critics on social media after winning title
Updated
Mar. 4, 2020 4:03 p.m. ET

CLEVELAND (AP) LeBron James ended his social media blackout by throwing a knockout punch at his critics.
One day after ending Cleveland's 52-year pro sports championship drought, James, who refrains from Twitter and other message platforms during the postseason, posted a rant on Instagram aimed at those who have doubted him.
He also took a swipe at the Golden State Warriors, who became the first team to blow a 3-1 lead in the NBA Finals, by wearing a blue T-shirt with ''Ultimate Warrior'' written on the front when the Cavs returned to Cleveland on Monday to a raucous celebration at Cleveland's Hopkins Airport.
On his Instagram posting, which included him wearing a hat with Kermit the Frog sipping tea - an internet meme used to denote sarcasm and is paired with the saying, ''That's none of my business'' - James unleashed a rant as vicious as one of his dunks.
Accompanied by a photo of him clutching the Larry O'Brien trophy, James wrote: ''They said u lost a step, wasn't explosive as once was, the best days was in the (rear) view, questioned your drive, your leadership, your commitment, you don't have killer instinct, going back home is the worst mistake in your career, he got the coach fired, players traded, won't work between him and Kyrie, Him and Kev won't work, love your teammates to much, there's no way he can deliver a championship in his hometown, etc etc etc.... But guess what THATS NONE OF MY BUSINESS (hash)StriveForGreatness (hash)ThisOneIsForTheLand (hash)PutSomeRespeckOnMyName Hahahaha!!! Yes sir''
James won his third NBA title two years after returning to Cleveland from Miami, where he won two championships and went to four straight finals with the Heat.
He was brilliant against the Warriors, averaging 29.7 points, 11.3 rebounds, 8.9 assists, 2.6 steals and 2.3 blocks to win MVP honors.
Although he is content with the Cavaliers and happy to be home, James is expected to opt out of his contract in the coming days and become a free agent.
---
---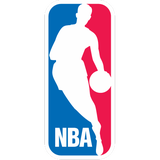 Get more from National Basketball Association
Follow your favorites to get information about games, news and more
---