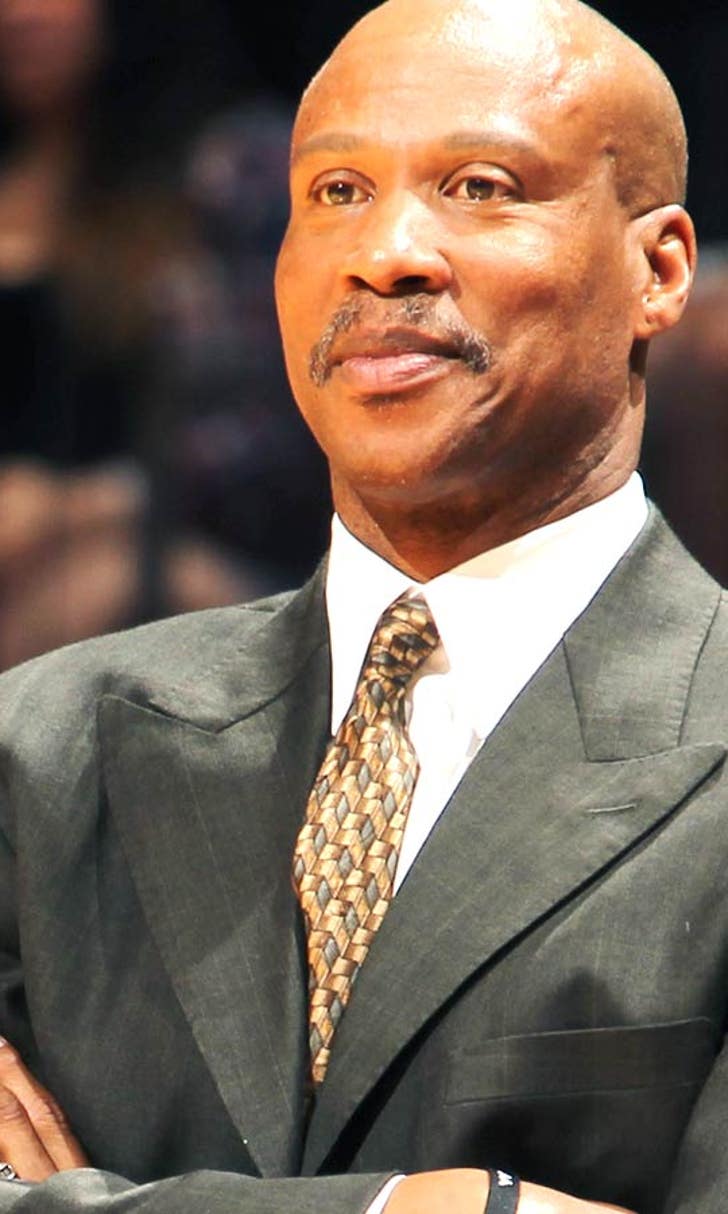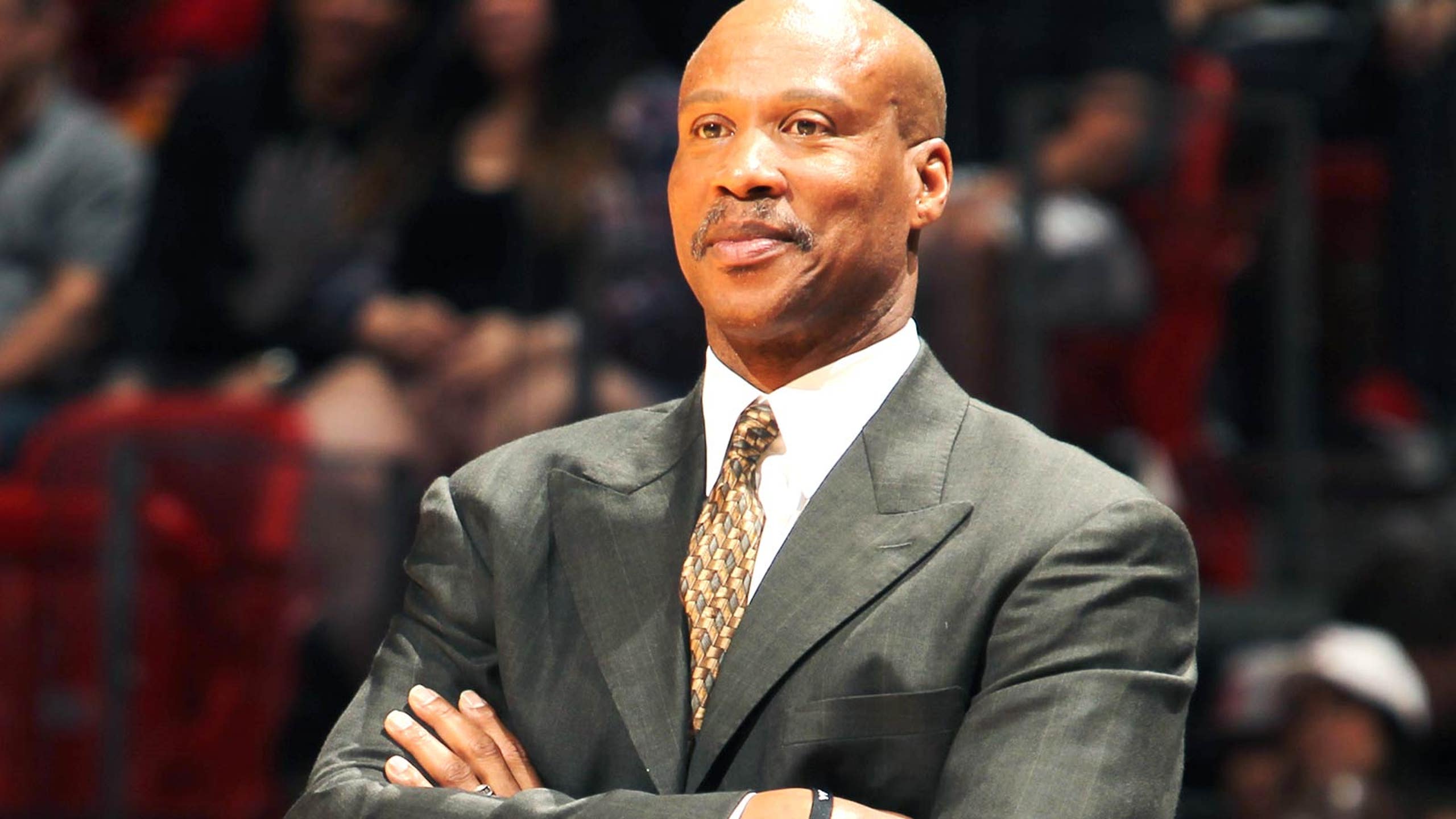 Lakers' Scott thinks the NBA should have a 4-point line
BY foxsports • October 16, 2015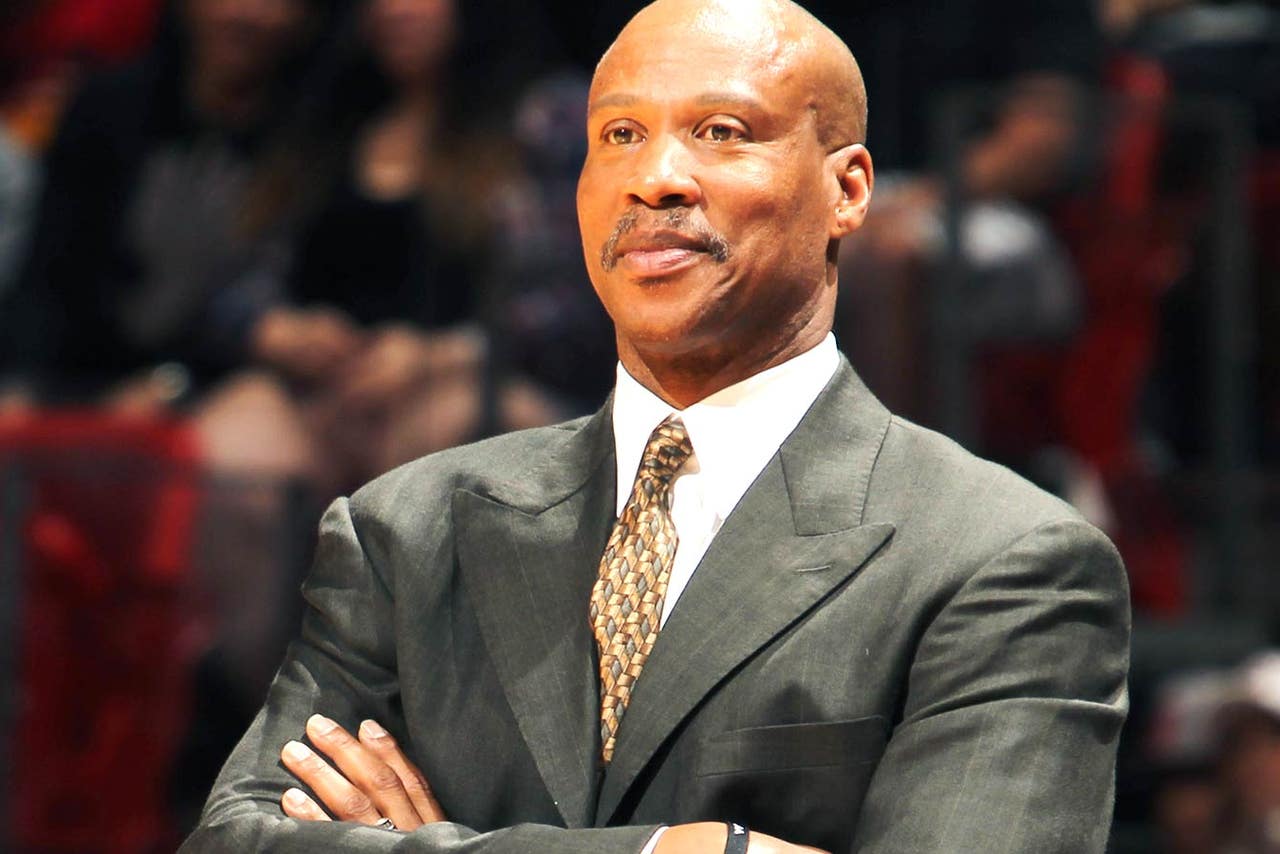 Los Angeles Lakers coach Byron Scott has seemingly changed his attitude on the value of 3-pointers.
Scott actually believes the NBA should institute a 4-point line, according to the Orange County Register.
When asked about what he would change about the NBA if he were commissioner, Scott first said he would go back to the way the game was played in his heyday -- the 80s -- and allow more physicality. However, Scott continued, saying he believes a 4-point line -- a few feet back from the 3-point line -- could help make the game even more exciting.
"I think the 3-point line is exciting," Scott told the Orange County Register. "I would add another line and make a 4-point line as well. I'd say let's go another three or four feet back and that's a 4-pointer."
This is an interesting 180 from Scott, as last season he sternly stated that he didn't believe 3-pointers helped teams win championships, despite the recent statistical evidence that suggests you need to be an elite 3-point shooting team to win a championship over the past decade.
Scott wanted the Lakers to shoot between 12 and 15 3-pointers last season, but the team ended up shooting 18.9 per game, which ranked them 25th in 3-point attempts league-wide. But with their firepower this season -- adding Anthony Brown and Lou Williams, and then re-integrating a healthier Kobe Bryant and Nick Young -- Scott expects that number to bump up.
"We're going to shoot 18 to 25 a night," Scott said. "We've got guys that can shoot it."
---
---