National Basketball Association
National Basketball Association
Lakers lose sixth straight on road
Published
Jan. 21, 2013 12:00 a.m. ET

Kobe Bryant couldn't restrain himself after this one.
It wasn't just that the Lakers lost again. It was how they did it, where they did it, and he was simply seething.
He even put out a call to ditch Mike D'Antoni's up-tempo style and post up more after Pau Gasol got moved into a reserve role.
''We're going to have to look at some things,'' Bryant said after Los Angeles lost 95-83 at Chicago on Monday. ''We're going to have to change something. Probably going to have to post the ball a lot more, slow the game down a lot more. That's just my intuition, but that's my gut right now. I have to take a look at the film again, but we're definitely going to have to change something.''
Kirk Hinrich scored a season-high 22 points, Marco Belinelli added 15 points, and the Bulls pulled away down the stretch to beat the struggling Lakers.
Belinelli came up big in the closing minutes, scoring eight points during an 18-4 run that broke a 75-75 tie and sent the Lakers to their ninth loss in 11 games.
He started it by hitting two free throws after getting fouled by Dwight Howard with 6:54 left in the game and wrapped two 3-pointers around a layup by Los Angeles' Earl Clark, making it 89-79 with 2:27 remaining.
The Lakers have now dropped six straight on the road, and this one came after D'Antoni made that lineup switch. He replaced Gasol with Clark, but the slide continued on a night when Bryant and Howard were mostly nonfactors.
''Very, very tough, very, very frustrating, trying to keep my cool,'' Bryant said. ''It is embarassing. It is not even embarassing. I am a big history guy. Playing here in this arena with these incredible fans, you're in the house of MJ, Pippen, PJ (Phil Jackson) built, to put this kind of brand of basketball on the floor is just not acceptable.''
Hinrich hit 9 of 11 shots and nailed three 3-pointers. Belinelli and Nate Robinson (11 points) also hit three, and the Bulls were 9 of 17 overall from long range.
Joakim Noah added 13 rebounds and a season-best six blocks after sitting out the final 22 minutes, 53 seconds of Saturday's loss to Memphis. He blamed himself for the benching the other night, saying, ''That was all me.''
Noah was angry at coach Tom Thibodeau for taking him out of the game and acknowledged saying some things he should not have. He wouldn't say if he and Thibodeau discussed the incident, but he made it clear he had no one to blame but himself.
''I admit it,'' he said. ''It was my fault. I shouldn't have said the things that I said.''
Carlos Boozer chipped in with 14 points and six rebounds. Richard Hamilton scored 13, although he shot just 6 of 18. Jimmy Butler, making his second straight start with Luol Deng (sore right hamstring) sidelined, scored 10 while trying to guard Bryant. And Chicago won this one in regulation after playing three straight overtime games.
Steve Nash led the Lakers with 18 points, but Bryant finished with just 16 on 7-of-22 shooting. That ended a run of 24 games with 20 or more points.
''Most of the looks I had tonight were tough shots,'' Bryant said. ''Some of the credit goes to the young fellow, Butler did a good defensively. A lot of that is on me and us, having to try to manufacture something 30 feet from the hoop with a low shot clock is tough.''
Howard, meanwhile, had just eight points and nine rebounds while picking up five fouls. Clark and Metta World Peace scored 12 apiece, and Gasol added 15 points and 12 rebounds in his new reserve role.
D'Antoni made the switch because he wanted a quicker lineup. Even so, it was an eye-opening move, considering Gasol scored 25 at Toronto on Sunday.
''It isn't against him, it's better for us right now,'' D'Antoni said before the game. ''We're going to try to work through it and see what we can do. Things do change, things happen, I can't see the future but we're ready to go forward.''
Clearly, Gasol wasn't thrilled by the switch. He said he's ''not excited'' about it, and the move caught him off guard. He's not sure about his future in Los Angeles, either.
''I have no idea,'' he said. ''I can't really worry about something that is out of my hands so I am just going to stay positive and do my best, but it is not something I am too thrilled about. I wasn't expecting it. But right now we have bigger things to worry about as a group. As a team player that's what I'm most concern about.''
NOTES: Thibodeau said star PG Derrick Rose is ''very close'' to starting full contact drills in practice, the next step in his recovery from a torn anterior cruciate ligament in his left knee. Could it happen this week? ''Yeah - it could,'' Thibodeau said. Is it scheduled to happen this week? Thibodeau said, ''It could.'' He also said Rose will have to go through full-contact drills ''for an extended amount of time'' and that he won't be playing after ''one or two days of contact.''
---
---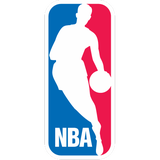 Get more from National Basketball Association
Follow your favorites to get information about games, news and more
---