National Basketball Association
National Basketball Association
Lakers-Grizzlies Preview
Updated
Mar. 5, 2020 12:03 a.m. ET

Although Kobe Bryant's injured finger has given him some trouble recently, the retiring superstar has made a point of playing when visiting an arena for the last time.
The new-look Memphis Grizzlies have other things to worry about besides Bryant's retirement tour Wednesday night when they go after their eighth straight win over the Los Angeles Lakers in the first of a home-and-home set.
Bryant suffered a dislocated right middle finger at the end of a 119-113 home loss to San Antonio on Friday, but managed to play at least 24 minutes in his final appearances at Chicago on Sunday and Milwaukee on Monday. Playing with a splint on his hand, Bryant said the injury passed a good test when he banged it going after a loose ball against the Bucks.
"It felt good to take a good hit and to know that the finger kind of (stood) up to that," he said.
Expect Bryant to be in the lineup. Since sitting out back-to-back November contests at Miami and Orlando because of a back injury, he hasn't missed a final game on the road.
The 18-time All-Star will make one last appearance in Memphis, where he had 60 points in March 2007. He's scored 53 or more against the Grizzlies three times - more than any other foe.
Bryant, averaging 23.4 points over his last nine games, led the Lakers (11-47) with 19 in a 112-96 loss at Memphis on Dec. 27. He scored 15 and Nick Young had a team-high 19 on Monday when Los Angeles shot 36.8 percent in its sixth straight defeat.
Memphis, which averaged 105.5 points over a 14-game stretch before Sunday's 98-85 loss at Toronto, should fare better offensively against a Los Angeles team that has allowed an average of 118.3 points on 53.0 percent shooting - including a 47.4 mark from beyond the arc - in its last four games.
The Grizzlies (32-23) shot 56.3 percent in December while extending their longest winning streak in this series dating to their time in Vancouver. However, shot 36.8 percent and missed 17 of 20 3s against the Raptors.
Lance Stephenson had 16 points off the bench in his Memphis debut after arriving in last week's trade with the Los Angeles Clippers. P.J. Hairston and Chris Andersen totaled just three points in their second game since coming over in deadline deals.
''For having a group that's just coming together... to go 1-1, that's pretty good,'' said coach David Joerger, whose club beat Minnesota on Friday. "They're fighting and competing and they're doing it together. We'll get better at the technical parts of learning how to play together.''
The Grizzlies fell to 2-1 without Marc Gasol, and the team announced Tuesday that the two-time All-Star center will miss the rest of the season following surgery to repair a broken foot.
Fellow big man Zach Randolph is picking up the scoring for the Grizzlies, averaging 19.2 on 53.2 percent shooting over his last five games.
Mike Conley has scored 19.3 per game in his last six in this series after finishing with a team-high 19 points in December. He was held to eight against the Raptors after averaging 24 points over his previous three games.
The teams meet again Friday at Staples Center.
---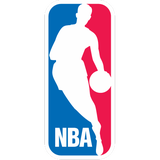 Get more from National Basketball Association
Follow your favorites to get information about games, news and more
---