Kobe Bryant believes the NBA needs a major change to save its players
BY Andrew Lynch • June 7, 2016
Now that he's retired, Kobe Bryant can admit something that might otherwise be construed as weakness: The NBA season is too long.
Bryant obviously has a lot of free time on his hands, and he's been using it to ponder why today's players are seemingly injured more often than stars of the past. According to the Black Mamba, it's systemic. You add up all of the AAU ball that guys play from the time they're children, plus the aggressive, cutting nature of today's pro game and you're setting up players to suffer catastrophic injuries.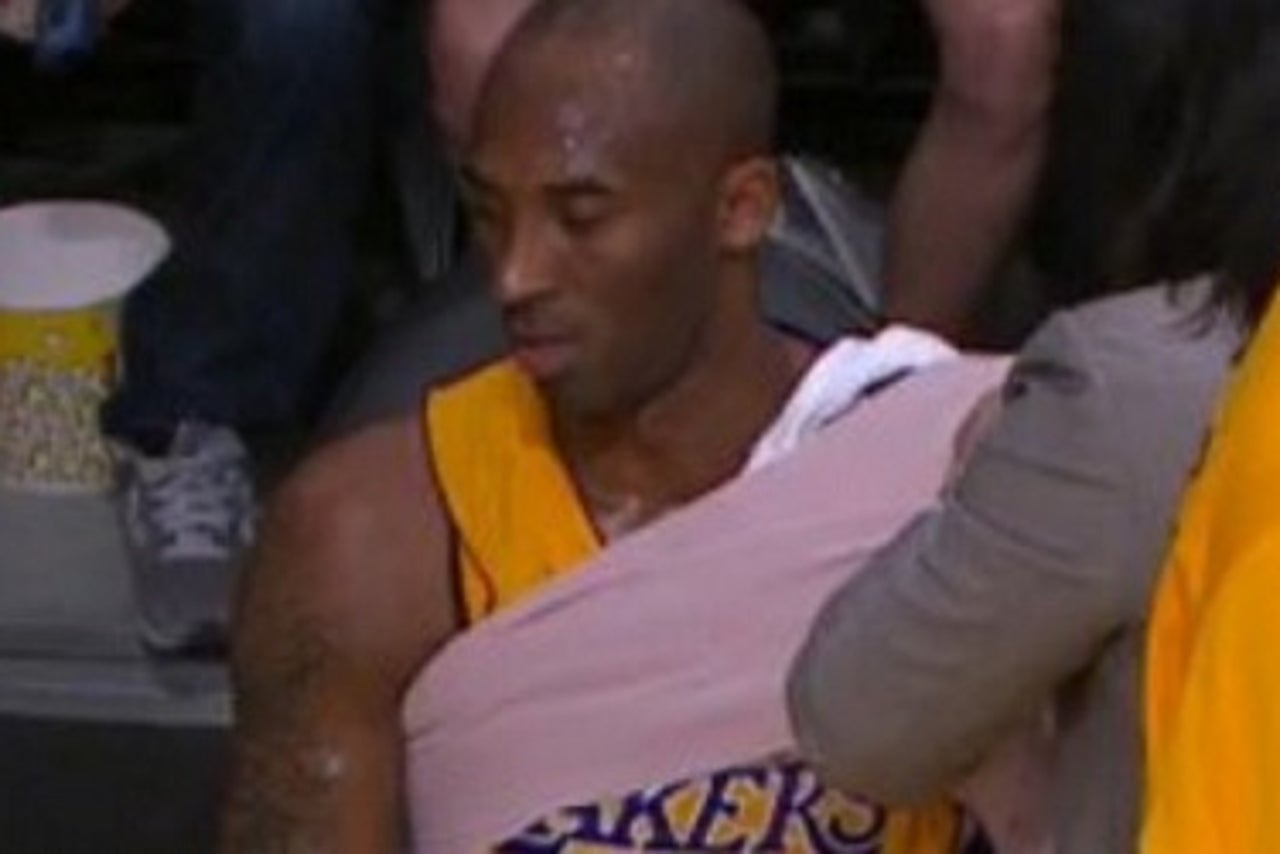 Pictured: Catastrophic injury.
The fix isn't simple in Bryant's view, but there's really no other option. The NBA has to consider shortening the season.
It's a thoughtful, measured response from Kobe, who knows exactly what he's talking about. After all, the future Hall of Famer lost more than 200 games to injury in his career -- games that could have helped him climb the NBA's various record rankings. He's absolutely right that the league couldn't simply cut the number of games. There's a lot of money on the line; for the NBA to avoid asking everyone across the board to take pay cuts, there would have to be a way to recoup the losses from gate receipts and advertising revenue. As Bryant hints, one way to do that would be to make each game more meaningful, borrowing from the NFL's scheduling approach. It sounds like a solid idea.
If we're being completely honest, though, there's a part of us that wonders whether Bryant is advocating a shorter season because of those aforementioned records. Fewer games would mean fewer opportunities for injury, sure; it would also mean fewer opportunities for active players to surpass Kobe on the all-time scoring list, where he ranks third.
That'd be a pretty nefarious and underhanded approach to things, true. But would you really put it past one of sports' greatest masterminds? We see you, Kobe. We see you.
---
---