National Basketball Association
National Basketball Association
Kings 104, Warriors 103
Published
Apr. 11, 2011 5:56 a.m. ET

Monta Ellis swooped and soared to the rim for a layup attempt, colliding with DeMarcus Cousins and falling flat on his head.
Turned out to be a Kings knockout.
Marcus Thornton scored 21 points and made several big shots late, and the Sacramento Kings rallied for a 104-103 victory over the Golden State Warriors on Sunday night after Ellis' scary fall.
''It's highly unusual,'' Kings coach Paul Westphal said of the game. ''Somehow we found a way.''
Thornton's jumper with 12.6 seconds remaining put the Kings ahead by four and sealed the victory, snapping Sacramento's two-game losing streak despite committing 21 turnovers as a team. The teams split the season series 2-2.
Of far bigger concern for the Warriors was their star guard.
Ellis momentarily laid motionless following the foul by Cousins - who also gave David Lee a bloody lip earlier in the game on an elbow - and was so woozy when he stood up that teammates had to help him balance. Ellis was helped to the locker room and sent to the hospital for further examination.
''You could just see in the look in his eyes that he no idea where he was,'' said Lee, who had 24 points and 14 rebounds. ''It's a scary moment, I've been there before, where guys assume you're fine because you're getting up but you have no idea where you're at. He kinda was going to the line because he had to shoot free throws, but he was going toward the fans.
''I was like, 'No, come on trainer, get out here. Get him.'''
The Warriors had little chance without him.
Lou Amundson was chosen by the Kings to shoot the free throws in place of Ellis, making one of two to trim Sacramento's lead to two. Then Thornton made two free throws and later a 22-foot jumper with 12.6 seconds left for the win.
''We've got two more tough games and those games are building blocks for us to see where we are,'' Thornton said. ''I credit the guys for still playing hard.''
Ellis will not travel with the team for Monday's game at Denver, marking the first contest he will miss all season. He did not speak to reporters afterward but told teammates he was feeling better.
Cousins added 15 points and 13 rebounds, and Tyreke Evans and Jason Thompson each scored 14 points for the Kings, who overcame an eight-point deficit late in the fourth quarter.
Stephen Curry had 27 points and eight assists and Dorell Wright added 19 points for the Warriors, who had won three straight. Ellis, who was already slowed by a strained right ankle, finished with seven points and four assists in 26 minutes.
''Without question. Monta playing how he's been playing, we probably have a great chance to pull this one out if he was in there,'' Warriors coach Keith Smart said.
The Kings were sloppy for most of the game but delivered when it counted.
They erased the eight-point deficit in the fourth with an 11-0 run to take a 92-89 lead. Then Curry and seldom-used reserve Jeremy Lin answered with consecutive jumpers to put Golden State back in front.
Evans followed with a 3-pointer before Thornton's driving layup gave Sacramento a 97-93 lead with a little more than 3 minutes remaining. Golden State came back within one, and then Cousins was called for a shot-clock violation.
The Warriors spoiled a chance to take the lead on the next possession, with Beno Udrih intercepting an errant pass from Curry. Thortnon followed with a jumper to put the Kings ahead by three, and then the Kings delivered the knockout blow - even if it wasn't intentional - on Ellis.
NOTES: Curry, who helped the U.S. to a gold medal in the FIBA world championships last summer, received his ring in a pre-game ceremony. ... Kings PG Evans hit the floor hard on a layup attempt in the second quarter. He was shaken up and limped off the floor after a minute, but he stayed in the game and showed no signs of being slowed. ... Warriors C Andris Biedrins missed his 12th straight game with a sprained left ankle and is not expected back for the final two games this season.
---
---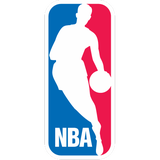 Get more from National Basketball Association
Follow your favorites to get information about games, news and more
---