National Basketball Association
National Basketball Association
Kevin Durant withdraws from US national team
Published
Aug. 7, 2014 7:00 p.m. ET

Kevin Durant withdrew Thursday from the U.S. national team, the biggest loss yet for a weakening American squad that will go to Spain without the leading scorer on its last two gold medal winners.
The NBA's MVP took part in the Americans' training camp in Las Vegas last week, but then informed team officials that he wasn't going to continue.
"Kevin reached out to Coach K and myself this afternoon and expressed that he is just physically and mentally drained from the NBA season and his attention to his many responsibilities,' USA Basketball chairman Jerry Colangelo said in a statement. "He tried to give it a go at our recent Las Vegas training camp but felt coming out of camp that he was not prepared to fulfill the commitment he made to the team."
Durant was the MVP of the world championship in 2010, leading the Americans to that title for the first time since 1994. The Oklahoma City star also started on their gold medal-winning team in the 2012 Olympics and led the Americans with 19.5 points per game.
His withdrawal comes less than a week after Indiana's Paul George was lost to a broken right leg and follows previous withdrawals by All-Stars Kevin Love, Blake Griffin and LaMarcus Aldridge, and NBA Finals MVP Kawhi Leonard.
"This was an extremely difficult decision as I take great pride in representing our country," Durant said. "I know that I owe it to my USA Basketball teammates to be totally invested in the experience. After going through training camp with USAB, I realized I could not fulfill my responsibilities to the team from both a time and energy standpoint.
"I need to take a step back and take some time away, both mentally and physically in order to prepare for the upcoming NBA season. I will be rooting for USAB and look forward to future opportunities with them."
The U.S. roster is down to 15 players. The Americans resume practicing next Thursday in Chicago and have to finalize a 12-man roster before the World Cup of Basketball begins in Spain on Aug. 30.
The Americans may still be the favorites, but are increasingly beatable with the losses of Durant and George, who were expected to fill the two starting forward spots.
Durant carried a young U.S. to the title four years ago in Turkey with a series of sensational performances, averaging 22.8 points and shattering a number of team offensive records. He set the American mark with 38 points in a semifinal victory over Lithuania.
At 6-foot-10, Durant is big enough to play as a power forward internationally, creating a matchup nightmare for opponents who can't defend him on the perimeter. He led the tournament in 3-pointers attempted and made in the 2010 worlds.
He has averaged 19.9 points in 31 games in a U.S. jersey, shooting 48 percent from 3-point range. But Colangelo said the Americans understood his need for time off.
"Coach K and I fully support Kevin," he said. "His well-being is the most important thing to us and we support him taking the time to get ready for next season. He's been part of the national team program for eight years and a big part of the success we have achieved, and we look forward to him being part of our success in the future as well.
"We are excited about the opportunity ahead of us and to getting back to work in Chicago on Aug. 14," Colangelo added. "All 15 players are committed to the USA Basketball standard, which is to come together to win gold medals."
---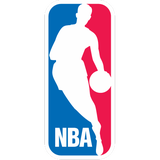 Get more from National Basketball Association
Follow your favorites to get information about games, news and more
---