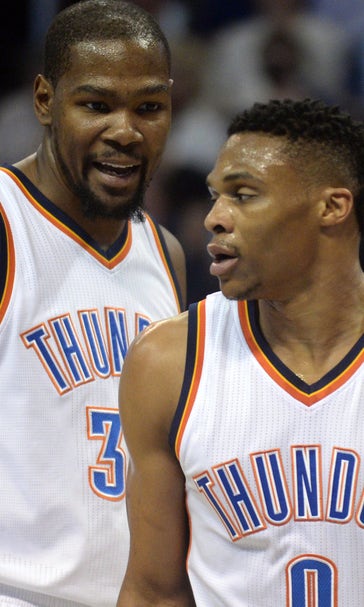 Kevin Durant offers his take on the free-agent frenzy that is now here
BY Jeff Caplan • February 3, 2016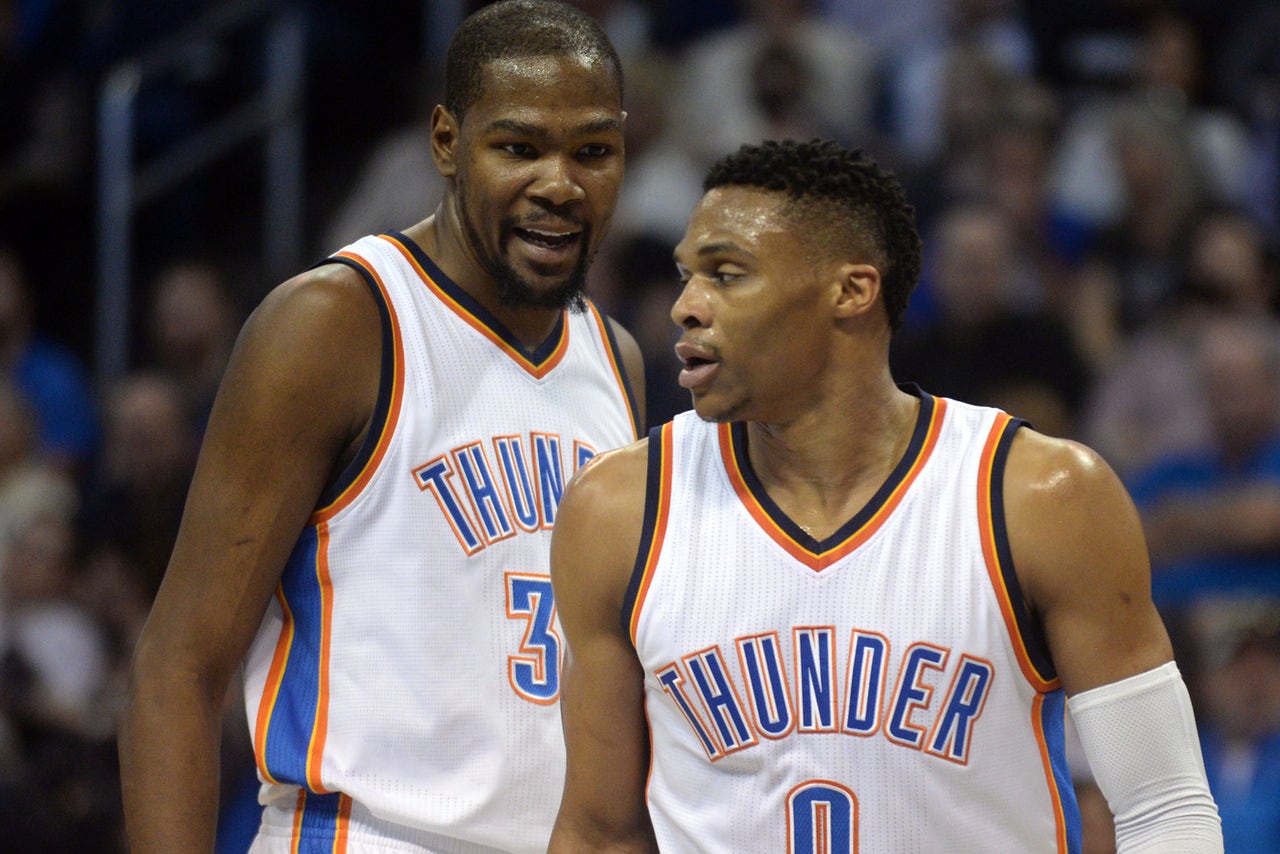 This might be the first full-on immersion into the free-agent frenzy of Kevin Durant's career, but he says rumors and reports that surface about his plans to take his talents, if anywhere, won't distract the Oklahoma City Thunder from their championship pursuits.
Durant addressed the media following the Thunder's Wednesday morning shootaround. 
Things had been relatively quiet for Durant on the free-agent front until the Thunder played at the New York Knicks last week. He got bombarded with free-agent questions. The Knicks will be one of many teams to pursue Durant when he becomes a free agent on July 1. 
Another recent report from ESPN's Stephen A. Smith linked Durant to the Los Angeles Lakers, and even pairing up with current Thunder teammate Russell Westbrook, an L.A. native, when he becomes a free agent in the summer of 2017.
Then came Tuesday's bombshell from Yahoo! Sports suggesting that if Durant does leave Oklahoma City that the Golden State Warriors would be at the top of his list.
Everything, however, is conjecture. Only Durant knows where he will ultimately decide to play. And as of now, it's highly doubtful that even he knows the answer.
Much, in all likelihood, will be determined by the Thunder's performance in the playoffs, which the Thunder hope will be their first fully healthy postseason run since their first and only NBA Finals appearance in 2012.
---
---