Kevin Durant crushed the brave kids who challenged him at his basketball camp
BY Andrew Lynch • June 21, 2016
Children of the world, let this be a warning: Kevin Durant has no time for your basketball dreams.
Don't get it twisted; KD's a good dude. He gives back to the community, he plays it straight when we in the media ask him dumb questions, and he annually hosts basketball camps for children in various communities.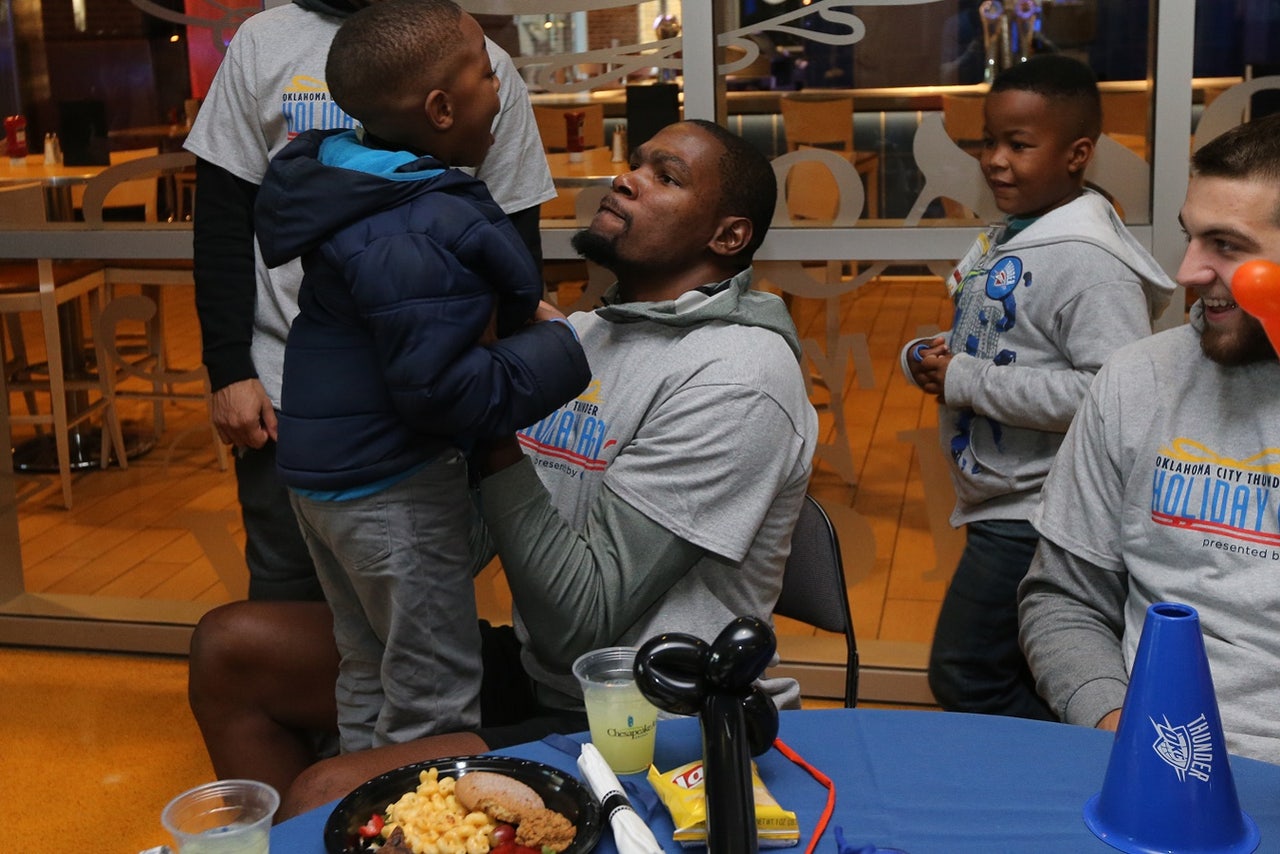 Pictured: A good dude playing with children. Also, a balloon sword. (Getty Images)
This week, for instance, the Oklahoma City Thunder forward was back in Austin, Texas, where he hosted a two-day event for kids Monday and Tuesday. And when the giddy youngsters joined Durant on the court, he destroyed every ounce of their beings.
You know, figuratively. In a basketball sense. He's not a monster:
Okay, I take it back. Kevin Durant is a monster -- the kind kids will have nightmares about for years. When they go to bed, they'll be worried KD's about to pop out of the closet and smack their glass of water off the nightstand. But at least he'd take a picture with them afterward.
Anyway, this is kind of Durant's thing. Check out last year's event:
Man, KD. That's just rude -- although Andre Drummond can probably appreciate what you're doing:
No easy buckets, kids. Play defense. Anyone who lets you win (like a certain gigantic Spurs center) is lying to you and doesn't have your best interests at heart. KD loves you. And he expresses that love through rejection.
---
---