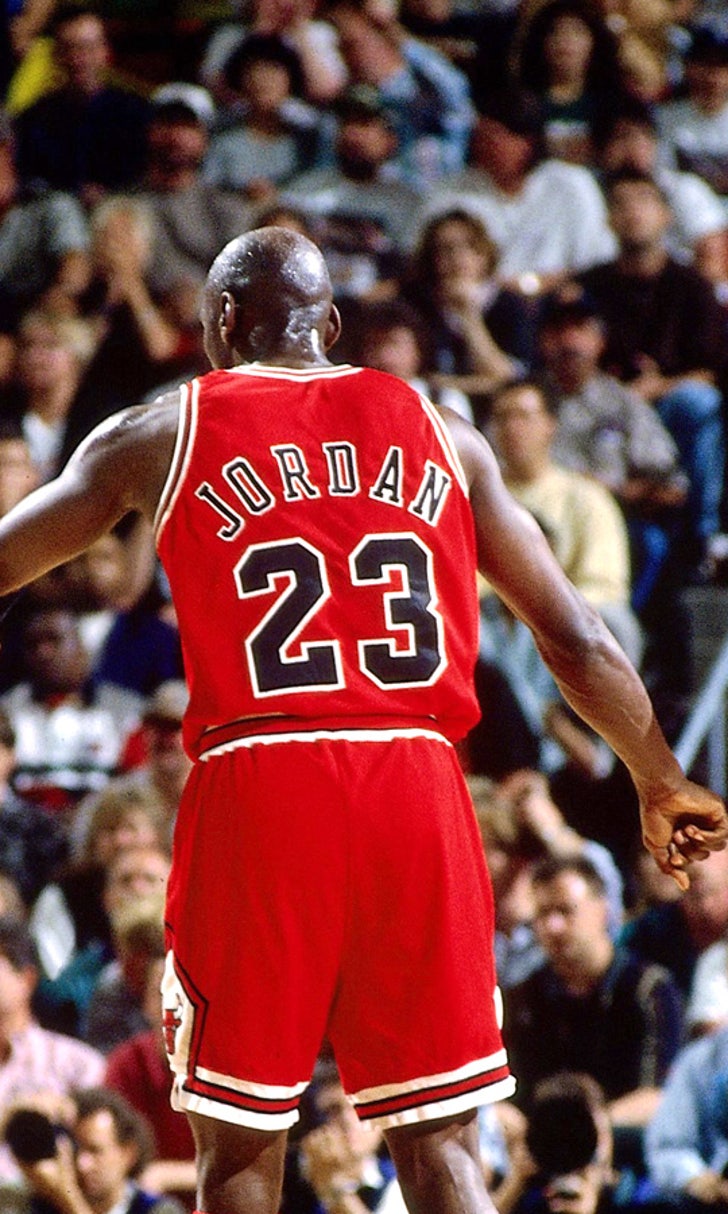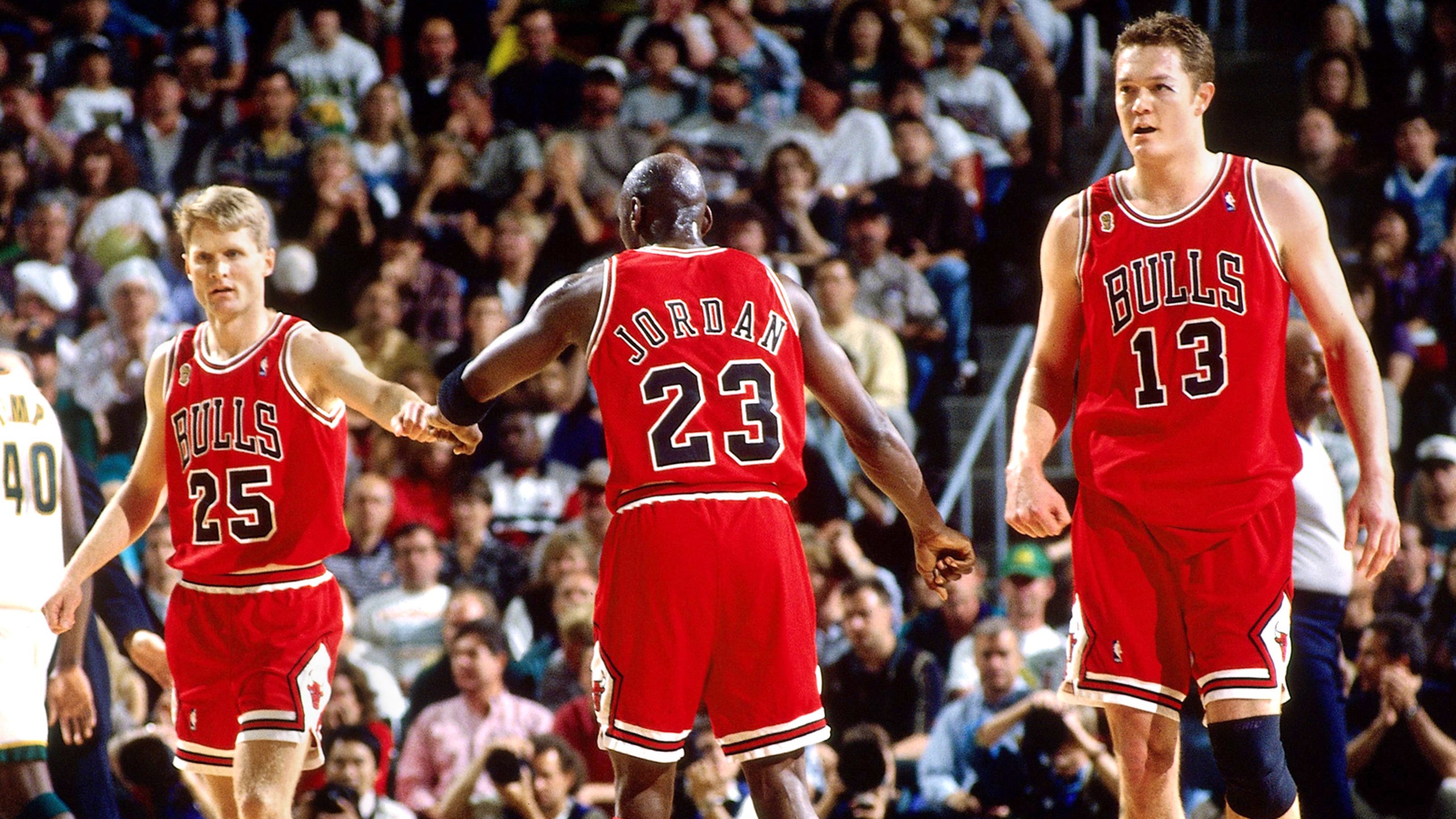 Kerr: Don't compare hot Warriors to record-setting Bulls
BY foxsports • December 15, 2014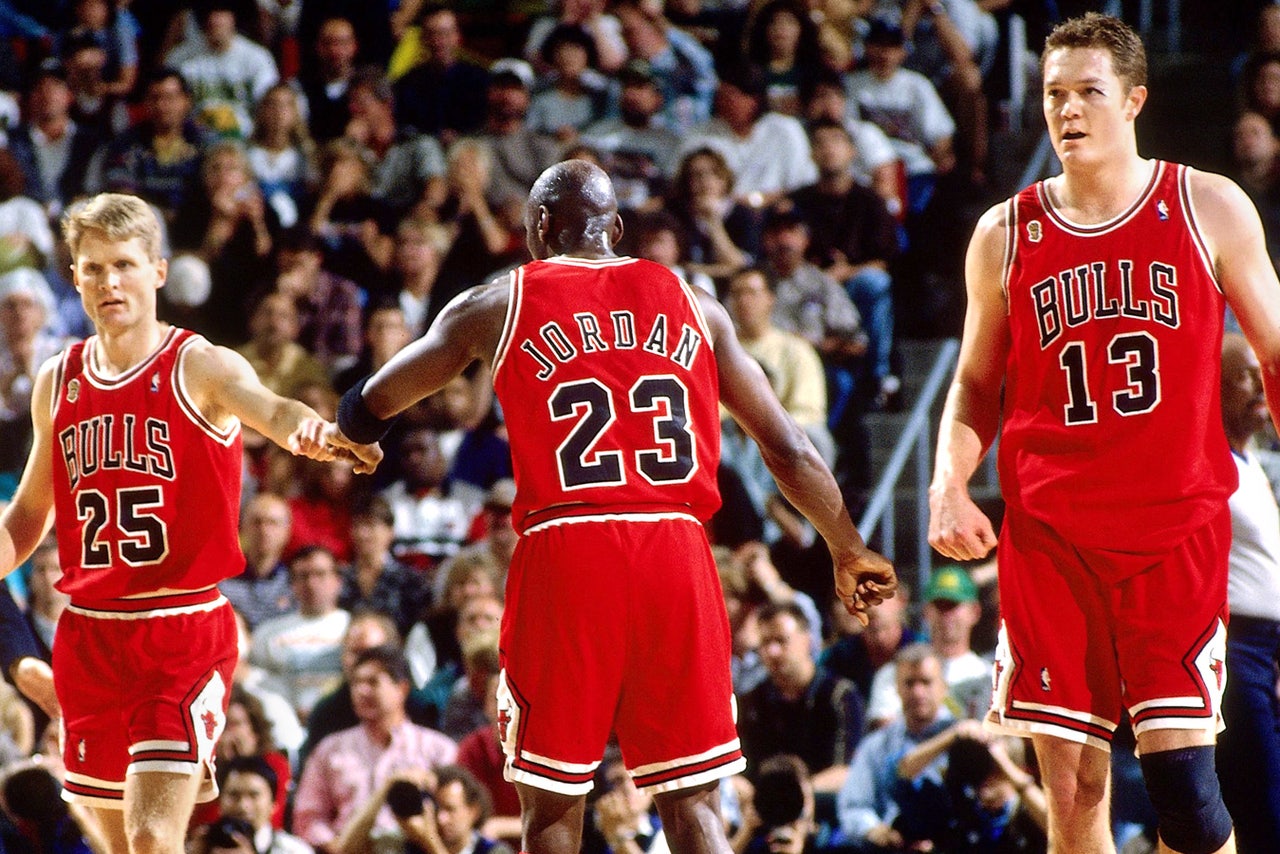 Don't you just love those early-season, "on a pace" projections? How about this one: The Golden State Warriors, who have won 21 of their first 23 games, are on a pace to break the 1995-96 Chicago Bulls' NBA record for regular-season wins.
Those Bulls went 72-10. The Warriors project to 75-7.
Wow. Heady company.
But Warriors coach Steve Kerr, who knows a little bit about that Bulls team, says don't even think about it.
Or, as he put it, "Oh, God, no! No!"
"We had this guy named Michael Jordan on that team," Kerr told ESPN. "That year, I think we were 41-3. So if we can go 21-1 the next 22 games, come talk to me."
That was Kerr's eighth season in the NBA, his third of five with the Bulls. That season, he and Jordan combined to average nearly 39 points a game. Of course, 30.4 of those points came from MJ.
"What I remember that year is there were about 10 games where Michael just decided, 'We're going to win,'" he said. "And every other team on Earth would have lost those 10 games."
H/t: ProBasketballTalk
---
---