National Basketball Association
National Basketball Association
'JV squad': US opens World Cup qualifying with G Leaguers
Published
Nov. 22, 2017 1:19 p.m. ET

If Jeff Van Gundy had his way, the USA Basketball team that he's coaching in the qualifying round for the 2019 Basketball World Cup would have been together for a month of practices to get ready for what he calls a daunting challenge.
He had five days.
Ready or not, qualifying starts Thursday night in Orlando, Florida - when Van Gundy and a team of largely unheralded G League players take on Puerto Rico in the start of a tournament that will decide if the U.S. goes to the World Cup in China two years from now. Van Gundy led a similar team to a gold medal over the summer in the FIBA AmeriCup, and now a bigger test awaits.
''We all felt he'd be perfect to whip up a team that quickly, get them disciplined and ready to go,'' said San Antonio coach Gregg Popovich, who will coach the U.S. at the World Cup and the 2020 Tokyo Olympics provided the Americans qualify. ''He doesn't need my help to get it done. He knows what he's doing.''
FIBA, the worldwide governing body for basketball, isn't making it easy on Van Gundy or the Americans. The U.S., like everyone else, is finding its way through a new qualification system starting this year - one where teams will play regional rivals at home and on the road. Thursday's game was originally set to be played in Puerto Rico, but was moved because of the island's massive struggles after Hurricane Maria.
The 12 American players in uniform for this tournament are in an unusual spot: They've been asked to win their way into the World Cup while knowing that if they get the job done they'll be replaced in China by the usual stars - names like Kevin Durant, Stephen Curry, LeBron James. That isn't the case for Puerto Rico, Mexico and Cuba, the three teams the U.S. is facing in this opening round.
''The biggest difference for our players and their players, their players know if they advance to the World Cup, they will play,'' Van Gundy said. ''Our players know that if the United States advances to the World Cup, they won't play. What does that do to our motivation? What does that do to our energy? What does that do to our spirit?''
USA Basketball is trying to give the players picked for this tournament something extra. They've arranged for most, if not every, NBA team to come in and see the team either practice or play - a private audition of sorts for the G Leaguers looking to grab the highest rung of professional basketball. There's also a pride factor, which also touched Van Gundy when Popovich and Jerry Colangelo asked him to take this job.
''You get asked to represent your country,'' Van Gundy said. ''That made it an easy decision.''
Again, that doesn't mean it's an easy job.
This is not a Dream Team that will be wearing the red, white and blue on Thursday in Orlando and again Sunday when this first two-game window ends with a matchup in Greensboro, North Carolina against Mexico. Most of the U.S. players have some NBA experience, a couple of them logging more than 100 games, but none is exactly a household name.
''The G League and FIBA Basketball are the same sport and completely different games,'' Van Gundy said. ''The rules are different. I didn't know the venues we would be playing in. The officials. Basically, I didn't know anything. And these teams, all of them, consider us very vulnerable because we're not bringing NBA players and we have less practice time.''
Some of the players are back from the AmeriCup team, so at least a handful had some familiarity with the crash course than Van Gundy had to hit them with over the last few days.
But Van Gundy also points out that this tournament is going to be considerably tougher.
''I don't think you'll ever feel a pressure any greater than when you represent your country and try to get it done,'' Van Gundy said. ''We know that as the JV squad, if we can qualify our varsity squad to play - which is our job - they'll fulfill the mission.''
---
---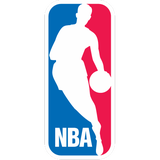 Get more from National Basketball Association
Follow your favorites to get information about games, news and more
---