Joakim Noah asked head coach Hoiberg to bring him off the bench
October 29, 2015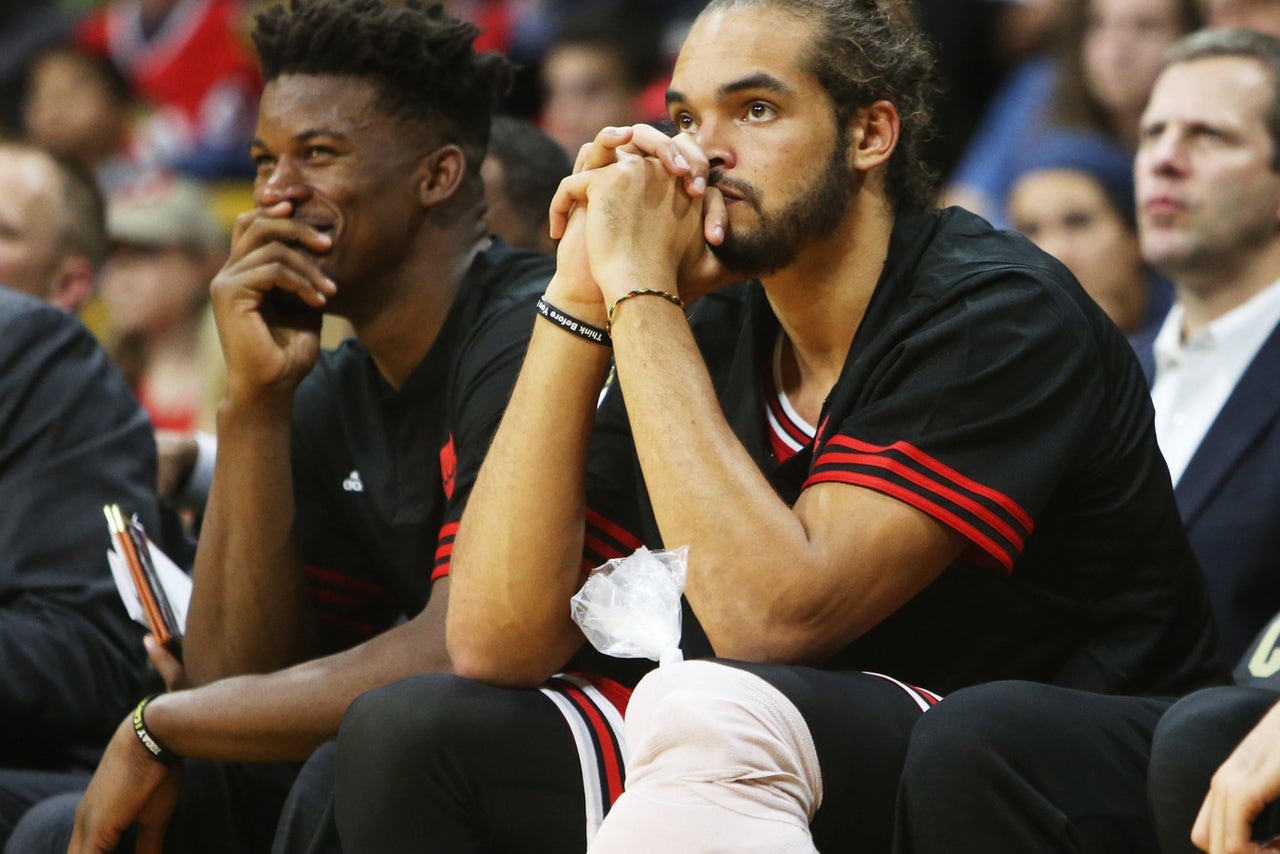 Much was made of the decision by new head coach Fred Hoiberg to bring Joakim Noah off the bench.
As it turns out, it was Noah who came to him with the idea first.
It's hard to argue with the results to this point, which is two straight Bulls victories to start the new season. 
How was the conversation when you told Joakim he officially wasn't going to start?

Jo actually came to me and talked to me about that. He said, basically, "I've always played well with Taj." He said he thought Niko and Pau played very well together, so let's go that route. It was actually Jo that started the whole conversation. He came to me. That says a lot about him.

Were you already leaning that way anyway — like as early as August or September?

I had thought a lot about a lot of different lineups. I hadn't come to any type of conclusion. But it was great of Jo to just come and have that conversation.

Could it flip back? I already get nervous watching those bench units trying to generate offense.

Sure. We're not married to anything right now. We'll see how things go. I liked the chemistry of our first group last night [against Cleveland]. I thought the bench guys came out and played well.

MORE NEWS:

Want stories delivered to you? Sign up for our NBA newsletters.
---
---